2023 NFL Draft: Which player will be selected first overall as Chicago Bears ponder opening pick?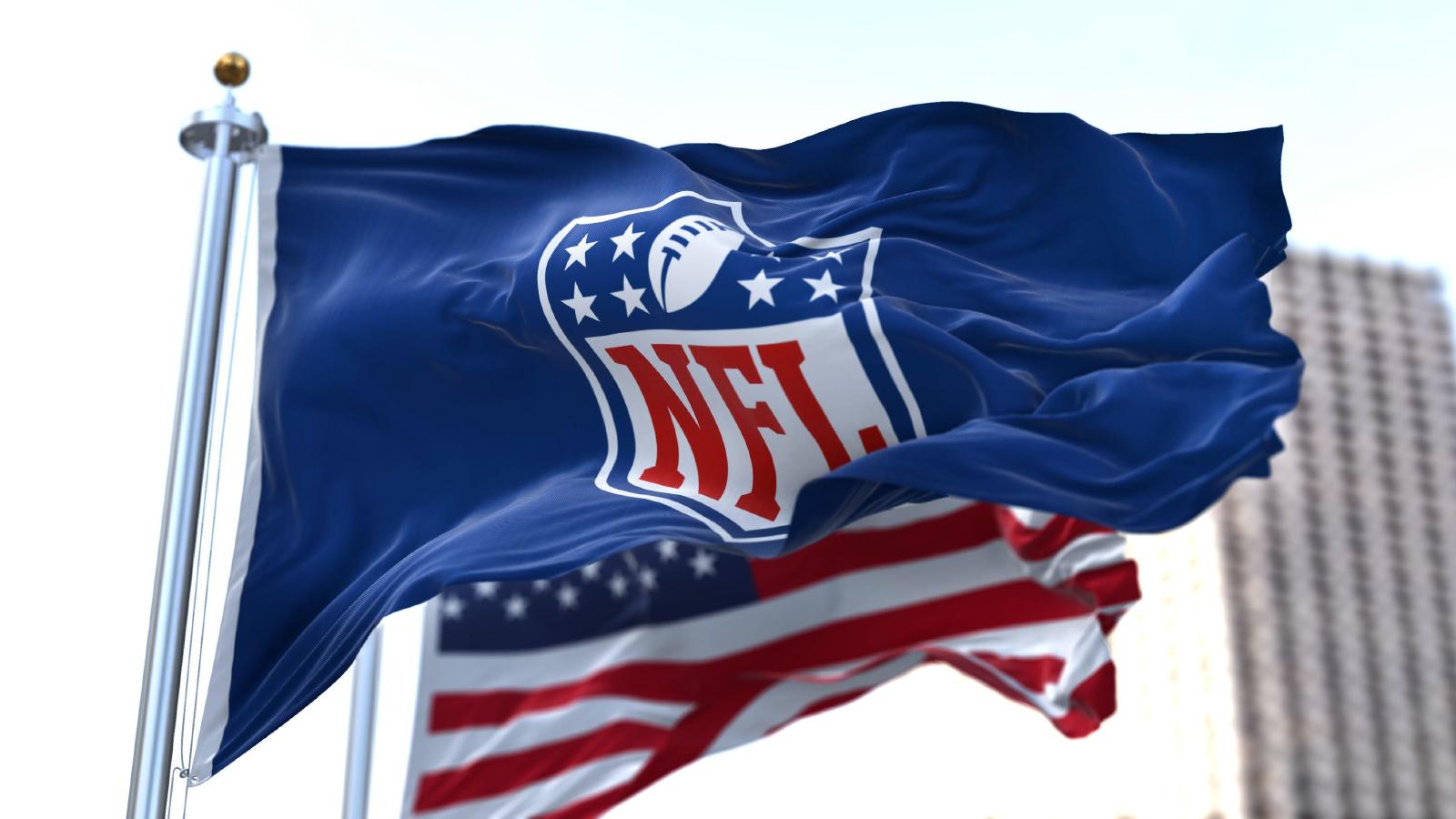 It was the Houston Texans who led the race for the number one pick over most of 2022 but the Bears finished the season with ten consecutive losses to finish half a game back from Houston, who defeated the Indianapolis Colts by a point on the final day of the season. 
Despite Chicago ending 2022 with a 3-14 record, they were able to take confidence in the play of second-year signal-caller Justin Fields, who had one of the best rushing seasons by a quarterback ever.
According to ESPN insider Adam Schefter, the Bears are 'leaning towards trading' away their pick and there is a wealth of QB-needy teams that would potentially be interested in offering a package deal to move up to first.
With Chicago lacking weapons on offense and producing the worst defense in terms of points allowed in 2022, a deal in which they were sent back multiple high-round picks will likely represent an enticing option.
Despite a breakout campaign from Fields, there are still question marks around his ability to command an offense through the air, failing to throw for 260+ yards in a single game last year.
This has prompted some to speculate that the Bears will pick up their favourite QB at the top of the draft and either let the two fight it out for the starting role or trade Fields away to a QB-hungry market.
Replacing Fields with a first-year would represent a risk but would allow Chicago two extra years of building a team around a quarterback on a rookie contract, giving them more to spend on other areas of the field.
Alabama talent Bryce Young is the odds-on bookies' favourite to be taken first and had by far the best college production of any quarterback in this class, but strong doubts over his height and build have opened the door for a number of other players.
If Chicago is in love with Young's tape and can confidently ascertain his ability to command their team through interviews and Pro Days, they could easily elect to do away with any trade talks and use the picks from dealing Fields away to build a team around Young.
Were Young to be too short or slight for Bears GM Ryan Poles, he may consider looking at Anthony Richardson, who has seen his draft stock rise massively.
The price for the Florida Gator has tumbled from 80/1 to single figures since the end of the college season and after a strong combine showing the 21-year-old is now second-favourite to be taken first overall.
Ohio State's CJ Stroud and Kentucky's Will Levis have been spoken about as top-end quarterback talents for a while now and both have shown enough to be taken by the Bears at one.
Each has demonstrated a unique set of abilities and may have even caught the eye of another team enough to force them to move up in a trade.
The list of potential suitors for Chicago's first includes Houston, Indianapolis, Carolina and Atlanta, all of whom also have picks in the top ten, meaning Chicago could move down and still pick up an elite talent to help with their rebuild.
The Colts hold the fourth overall pick and after a slew of failed veteran experiments at the position have made it clear that they are prepared to do whatever it takes to secure the quarterback of the future.
With Houston also extremely likely to take a quarterback at two, the Bears could move down to the Colts' pick and be comfortable of picking up one of the two defensive players that have been dubbed the only true blue-chip talents in the draft.
Defensive tackle Jalen Carter has been as short as 4/1 to be taken first overall but after being arrested on misdemeanor charges of reckless driving and racing in late February has seen his stock fall.
The 21-year-old earned a PFF grade of 92.3 in his final year with the Georgia Bulldogs and has been compared to 3x NFL Defensive Player of the Year Aaron Donald but after his off-field troubles, Alabama edge Will Anderson is the favourite to be the first defensive player taken.
Anderson was consistent over his three years in Alabama but exploded in his final two, earning 29 sacks, 98 hurries and 20 quarterback hits to propel him to the top of most NFL team's draft boards.
If the Bears are happy with Fields and are really sold on one of Carter and Anderson over the other, it would make a lot of sense to ignore the trade offers and pick up their guy at one. Their defense was awful in 2022 and after the departures of Robert Quinn and Roquan Smith is devoid of any top-tier talent.
Picking up multiple players for moving down would be nice with so many holes to fill across the roster but ultimately elite players are needed to win championships.
With Justin Fields taking an enormous leap in year two despite such a lack of talent around him, Chicago's main aim for this draft should be adding elite players to their roster.
Sitting at first in a QB-heavy class means they will potentially have the opportunity to pick up extra players and still do so, but if the offers aren't flying in, they should be happy to stay at one and take either Jalen Carter or Will Anderson, both elite prospects.