36-Year-Old Rafael Nadal's Dwindling Physical Condition Is a 'Tell-Tale' Sign of Retirement, Feels American Tennis Veteran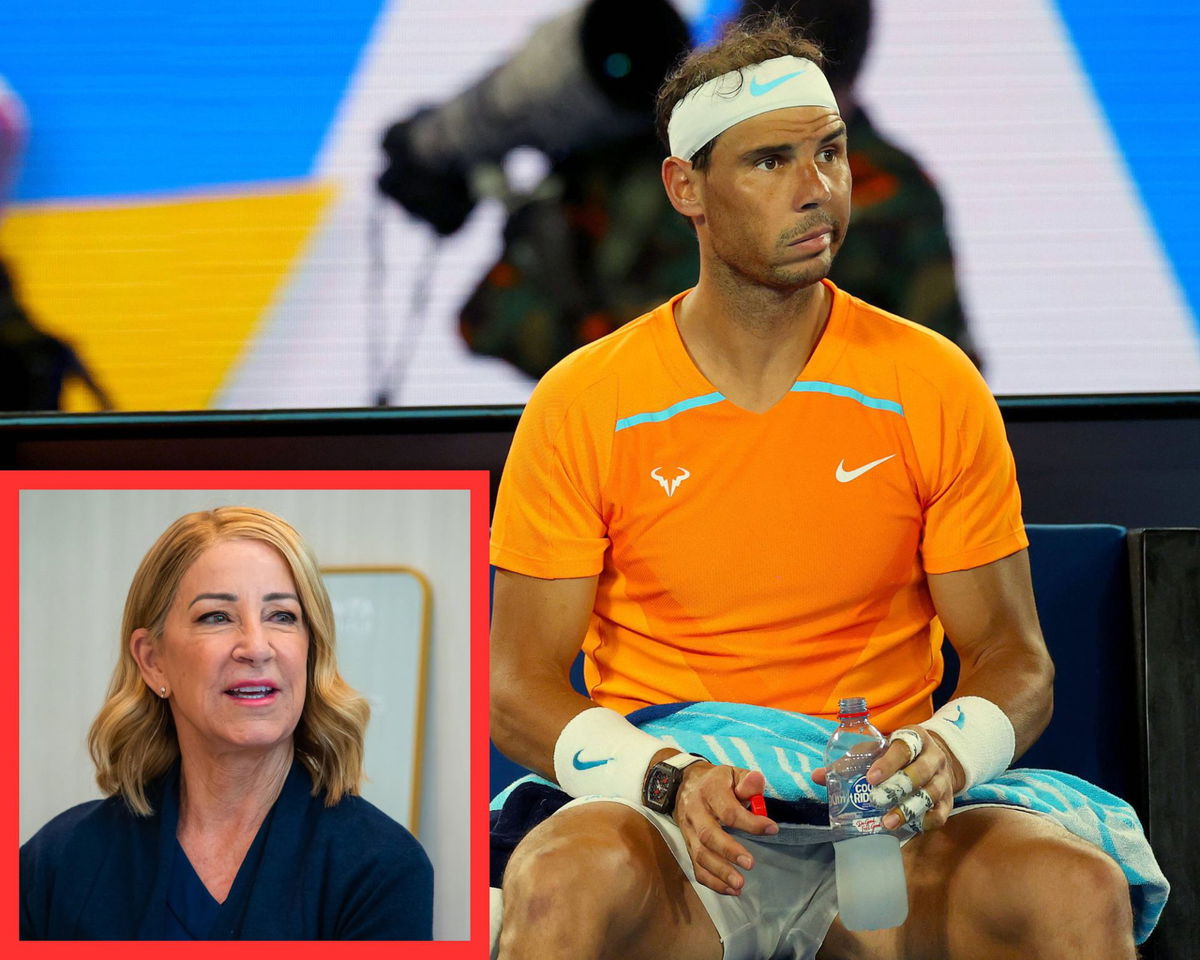 2001 was the year when we saw a young Spaniard turn pro. People did not pay much heed to him. Well, why would they? Did he have anything special in him? Turned out, Rafael Nadal would be one of the greatest players that the audience has feasted their eyes upon. And last year was one of the most significant for the Spaniard as he produced astounding performances, winning two Grand Slam titles despite facing multiple injuries. But then again, these injuries and his age have given an impression to Tennis legend Chris Evert that we might not be seeing him play for a much longer time.
Here's what Evert has to say about Rafael Nadal and his possible retirement.
Chris Evert thinks Rafael Nadal has better things to look forward to apart from tennis
ADVERTISEMENT
Article continues below this ad
The 18-time Grand Slam champion has seen the growth of the Spaniard. And she thinks now the time is close when Nadal will bid his favorite sport farewell soon.
And why is that? Here's what she said in an exclusive with Eurosport.
Evert said, "I think now that he is a father, he has a different perspective, and he has something to go to after tennis."
Noticing how much he has gone through because of his injuries in the past year, she sympathizes with him. Evert said, "His body has so much wear and tear that now a simple injury is not going to be simple anymore and they are going to come at a faster rate."
Feeling that the Spaniard is on the verge of finishing his career, she stated, "I think you can safely say in the next few years, he will probably be winding down." And an increasing amount of injuries is an answer in itself.
She stated, "The injuries have come in the last few years at a higher rate. So that is sort of a tell-tale sign that his body may be more fragile, maybe breaking down a little bit."
Watching him play at the Australian Open 2023 was a pain for every single tennis enthusiast. The Spaniard was struggling throughout his match against the American Mackenzie McDonald in the second round of the Australian Open and people could see that he is nearing the end of his career. But can being a father be affecting his decision too?
ADVERTISEMENT
Article continues below this ad
How did a child affect Evert's career? 
The question is not new. If a sportsperson has a strong reason to wind down their career why won't they go ahead with it? And that is exactly what happened with Evert too.
Even if she made a comeback after giving birth to her first baby, she confessed she could not concentrate properly. In an interview in 1992, she admitted that after playing two great points her mind would be diverted back to her son. And that disrupted her concentration.
ADVERTISEMENT
Article continues below this ad
WATCH THIS STORY: LeBron James Has an Emotional Reaction to Heartwarming Roger Federer-Rafael Moment
Though it might not be that serious for Nadal. But after leading a successful tennis career, he does have familial responsibilities to look forward to with the birth of his son last year, if he wishes to retire from the sport.