As some stores shrink windows for sending back items, these retailers have the best returns policies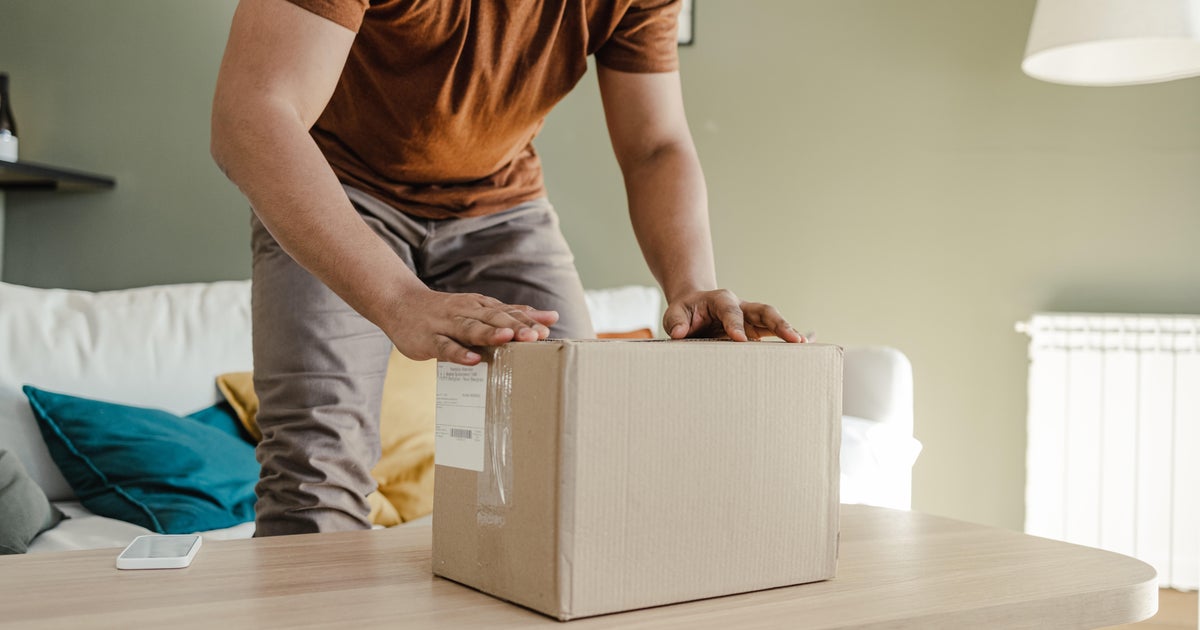 Generous returns policies at stores can engender customer loyalty and quell holiday shoppers' concerns of wasting money on unwanted gifts. 
This holiday season especially, with many consumers making their gift purchases early, lengthy returns windows that extend into the new year are one way for retailers to try to capture Americans' spending. 
On the flip side, a strict returns policy can turn off consumers and deter them from patronizing a particular business. 
"The No. 1 reason customers don't make repeat purchases is bad return policies," Sender Shamiss, CEO of goTRG, a returns logistics company, told CBS MoneyWatch. 
Returns can be costly for retailers, given the shipping and restocking costs they incur on goods that are sent back. It's led 42% of retailers surveyed by goTRG to shorten their window for returns this year. One in three retailers give consumers just seven days to send goods back, or tack on fees for bulky goods to discourage consumers from making returns, according to the company. 
These 10 retailers, on the other hand, maintain some of the most generous return policies in the business. Hallmarks of good return policies include omni channel returns options, free shipping and lengthy returns periods. Here's where to shop stress free if there's a strong likelihood, or even possibility that you or your gift recipient will want a refund or to make an exchange. 
American Eagle
The men's and women's clothing store company lets consumers return new and unworn items any time after purchase. There is no time limit to receive a full refund so long as customers keep their receipts, the company says on its website. Customers without proof of purchase can get store credit or make an exchange at any time. Returns can be made in store or online. 
Athleta
Under its "Give-It-A-Workout Guarantee," the Gap-owned women's athletic wear company actually allows customers to wear — and sweat in — clothing, and still return the item, if it doesn't meet their standards.
"Work it out. If it doesn't perform, return it within 60 days of the delivery date," the policy states.
Eddie Bauer
The outdoor clothing and sportswear company gives customers a full year to return unworn and unused products for maximum customer satisfaction. Hang on to your proof of purchase and you'll receive a full refund or replacement on any item returned within 365 days.
Ikea
The Swedish purveyor of affordable assemble-it-yourself furniture gives customers a whole year to return new and unopened products with proof of purchase. 
Kohl's
The department store which sells clothing, home goods and toys will accept returns on most goods for up to 180 days after the purchase date. Notably, no receipt is required. 
L.L.Bean
The family clothing company gives customers one year to return products for refunds, with proof of purchase. It formerly guaranteed its products for life, but did away with that policy in 2018, after a small share of customers took advantage of it. 
"Increasingly, a small, but growing number of customers has been interpreting our guarantee well beyond its original intent. Some view it as a lifetime product replacement program, expecting refunds for heavily worn products used over many years. Others seek refunds for products that have been purchased through third parties, such as at yard sales," the company said in a statement at the time. 
Nordstrom
The high-end department store said it has "no time limits for returns or exchanges" and will accept returns online and at stores. 
"We handle returns on a case-by-case basis with the ultimate goal of making our customers happy," Nordstrom states on its website. 
Patagonia 
The outdoor recreational clothing retailer will accept returns at any time. When customers change their minds about a product's fit or color, the retailer asks that returns be made "in a timely manner" and that items retain their tags. Returns made more than one year after purchase may be refunded in the form of store credit. 
REI
REI will accept returns on items for up to 365 days if you're an REI member. For non-members, the returns window is 90 days and includes goods that have been worn. Just clean used items before returning them. "Merchandise that is not cleaned or laundered may be declined and sent back," the retailer states on its website. 
 Zappos
The Amazon-owned shoe seller lets customers return goods purchased online for free for up to 365 days from the date of purchase, so long as the items are unworn and in their original state and packaging.