Bryan Adams to Inaugurate The Arena at Pickering Casino Resort with a Concert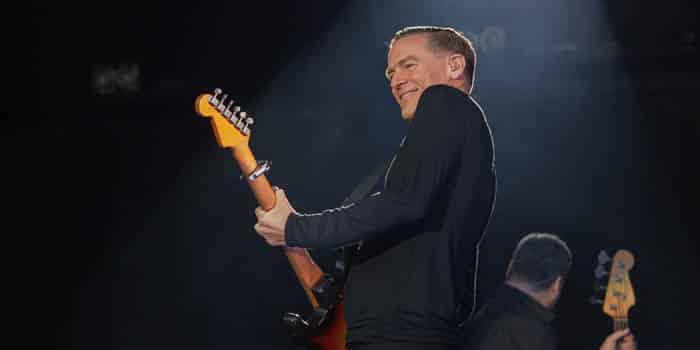 Great Canadian Entertainment, the biggest gaming and hospitality company in Canada, announced that the upcoming 2,500-seat The Arena at Pickering Casino Resort venue will be inaugurated by none other than Bryan Adams.
The famous singer and Juno Award winner will perform at the venue on April 26, 2023, celebrating its opening. His performance is scheduled for 8 pm.
Adams Will Perform on the Opening Day
Pickering Casino Resort is Great Canadian Entertainment's newest venue. Situated a short drive away from Toronto, the property boasts a gargantuan 96,000-square-foot casino area and a Great Canadian Sportsbook. It also has nine distinct restaurants offering a rich selection of dining options and a luxurious 275-room hotel.
The Arena is, as the name implies, an arena that Great Canadian Entertainment will use to host various live entertainment, sporting events and special attractions. The company believes there was no better person to perform on its Pickering Casino Resort's opening day than Bryan Adams himself.
Known for his thrilling music and stage presence, Adams is a famous musician whose music has achieved number 1 status in dozens of countries. In addition to being a famous performer, Adams is also the Companion of the Order of Canada, has three Academy Awards and five Golden Globe nominations and a Grammy Award, 20 Juno awards, American Music Awards and ASCAP Film and Television Music Awards. With such a track record, it is hardly surprising that Adams is also a member of the Canadian Music Hall of Fame.
Loyal Members Will Be Able to Buy Tickets Earlier
Pickering Casino Resort will reward Great Canadian Rewards members with earlier access to concert tickets. Starting March 16 at 10 am ET, members of the loyalty program will be able to purchase tickets for the event. Great Canadian Rewards participants can learn more on the program's official webpage.
Tickets will become available to the general public a day later. According to Pickering Casino Resort, Adams enthusiasts who are not members of Great Canadian Rewards will be able to purchase tickets starting March 17 at 10 am ET.
As announced by the casino resort, ticket prices will begin at $149 plus applicable taxes and fees.
Anfinson Is Excited to Welcome Adams
Matthew Anfinson, the chief executive officer of Great Canadian Entertainment, commented on the exciting occasion. He noted that his team is glad to have an icon such as Bryan Adams officially open the casino resort and introduce The Arena.
His dynamic performance will be the perfect way to showcase this venue and emphasize our commitment to providing a wide range of world-class events and experiences from concerts to sports.

Matthew Anfinson, CEO, Great Canadian Entertainment
Anfinson is excited about the event and said that Great Canadian Entertainment is looking forward to Bryan's performance, which will surely generate a lot of excitement.