Burning spring football questions for every Big Ten team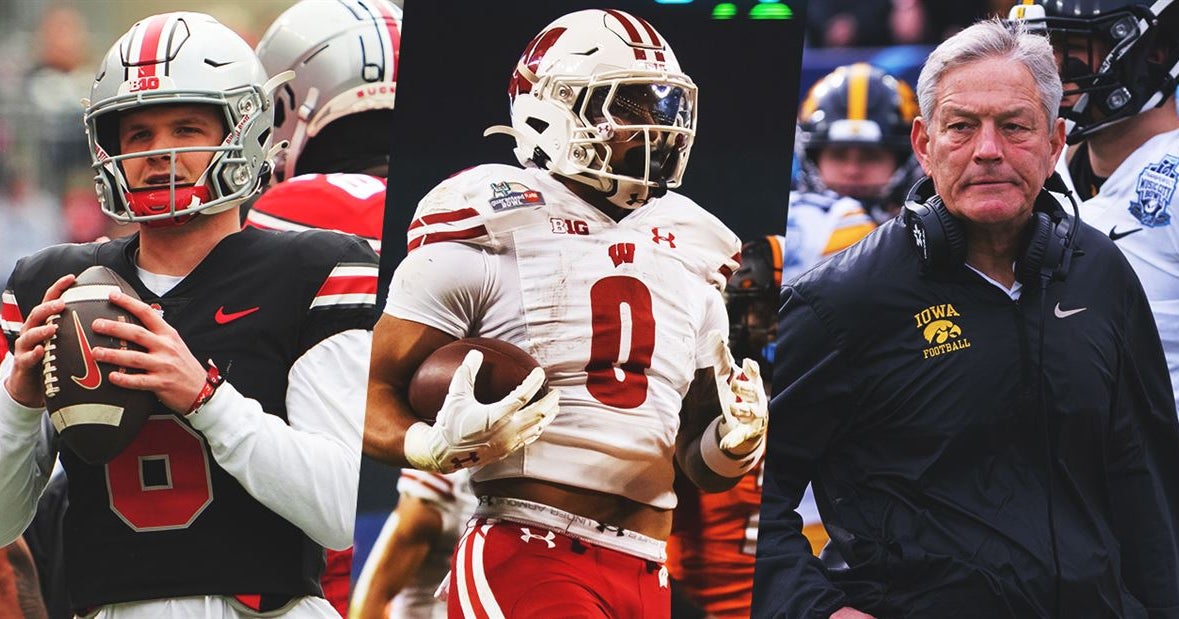 Wisconsin has arguably had the most consistent and dominant defense in college football over the last decade.
The Badgers were routinely in the top 10 in total defense, if not No. 1 overall (2017 and 2021), with their typical 3-4 defensive alignment under coordinator Jim Leonhard. Leonhard is gone, out the door after the hiring of Cincinnati head coach Luke Fickell. It's a shock to the system but will that change the year-to-year production, which included three consecutive seasons of top-5 defenses in the late 2010s?
Mike Tressel takes over with the task of finding a way to blend his 3-3-5 scheme with the 3-4 alignments players (and fans) have grown accustomed to seeing on Saturdays.
"We're spending a lot of time right now, second to recruiting, trying to figure out how to mesh the elite," Tressel said in January. "That's one of the things we've talked about. I mean, Wisconsin's defense has been phenomenal and, actually in 2021, I believe we were No. 1 in the nation against the run (65.2 yards per game) and Cincinnati the same year was second in the nation against the pass (168.3). We're getting to figure out the way to mesh these together. So my job is to not give you too much details so people don't know what to prepare for."
There will be plenty of time devoted this spring to dissecting Wisconsin's offense under coordinator Phil Longo, whose quarterback and pass-heavy offense figures to be tweaked, too, to feature the Badgers' strengths at running back such as superstar Braelon Allen. 
"I think if you try to go five-wide and air it out from a triple option system you're probably beating your head against a wall," Longo told 247Sports' Chris Hummer. "I think if you try to go ground and pound from a 10-personnel, Air Raid system, it's hard. You're banging your head against the wall.
"But this system is diverse enough."
Same goes for Tressel's defense, which may prove to be a hybrid of both 3-4 and 3-3-5 schemes. We can't wait for a glance at how two new eras on either side of the ball match up in Wisconsin's spring game April 22.