CBS News Miami gets a "kidcaster" for a day in honor of World Children's Day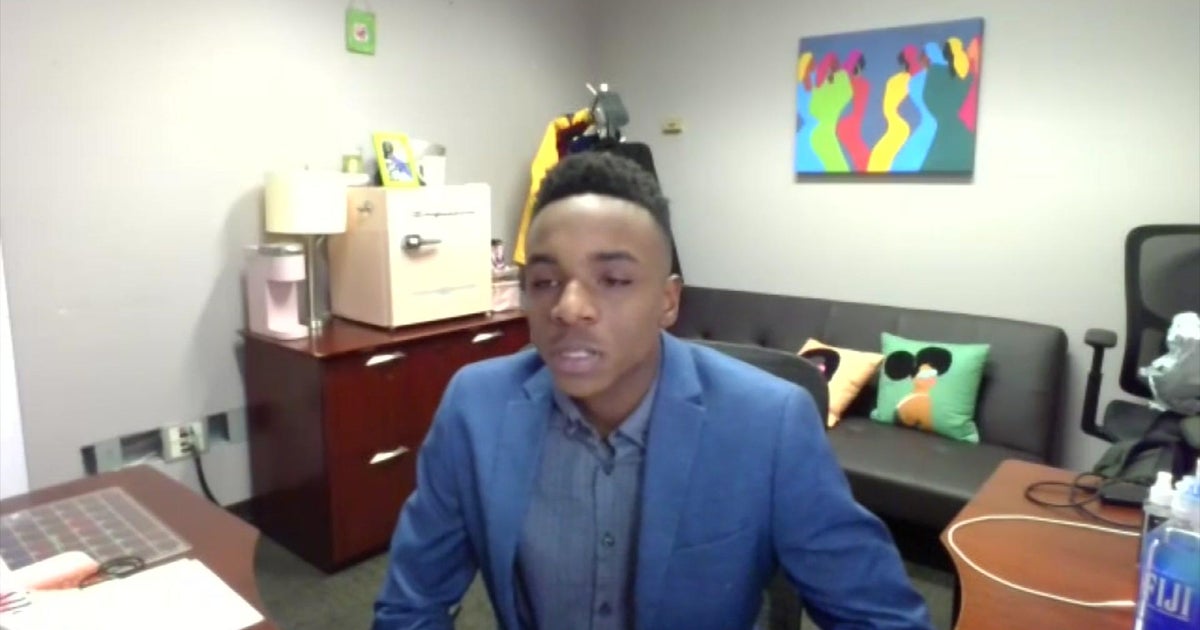 MIAMI – Monday marks World Children's Day and what better way to commemorate it than to hear from young people. 
Thanks to Nickelodeon Our World, UNICEF and Jack and Jill of America, a Miami-Dade teen got to spend the day at CBS News Miami.
Eighth-grader William Aristide is the CBS News Miami 'kidcaster.' His excitement could easily be seen in just the first few steps inside the studios.
On his to-do list was to anchor a mock newscast, which he did beside our Marybel Rodriguez.
William who likes, basketball, swimming and watching wrestling already knows what he's interested in. To help lay the foundation, he got a sit down with CBS News Miami President and General Manager Kim Voet.
William says, "I want to interview, like a sports interviewer."
William also got to punch buttons and pull levers in our Control Room to experience first-hand what it takes to run a newscast from behind the scenes.
He said, "That's cool, I like that. That's actually cool."
We also introduced him to the dozens of journalists who work in front of the camera and behind the scenes who help bring news to your televisions daily.
It's this moment with CBS News Miami anchor Jim Berry where William got a dose of reality.
Jim explained some of the rigors of TV news. "Punch in at 9, leave at 6, that ain't gonna happen ok. You got to work later, go to work early. You may have plans and there's breaking news, you may have plans drop those plans and get the story. "
Then it was time to flip the tables.
With an interest in journalism, and being an official 'kidcaster,' title William came ready to pitch and execute his own story idea about an issue concerning children his age. He says, "The pitch was how to keep teenagers and kids safe when they go out of their houses… kids that were there didn't feel safe either."
To help carry this out, we enlisted the help of Miami Gardens Police Chief Delma Noel Pratt.
William asked, "I wanted to ask a couple of questions as to how we can keep teenagers safe when we go out?"
The chief answered, "That is very important for them to not travel alone. Safety is better when you have a body system will you have someone that is walking alongside you or I'm traveling with you headed to travel in pairs."