Celtics legend lists Jayson Tatum as best American in NBA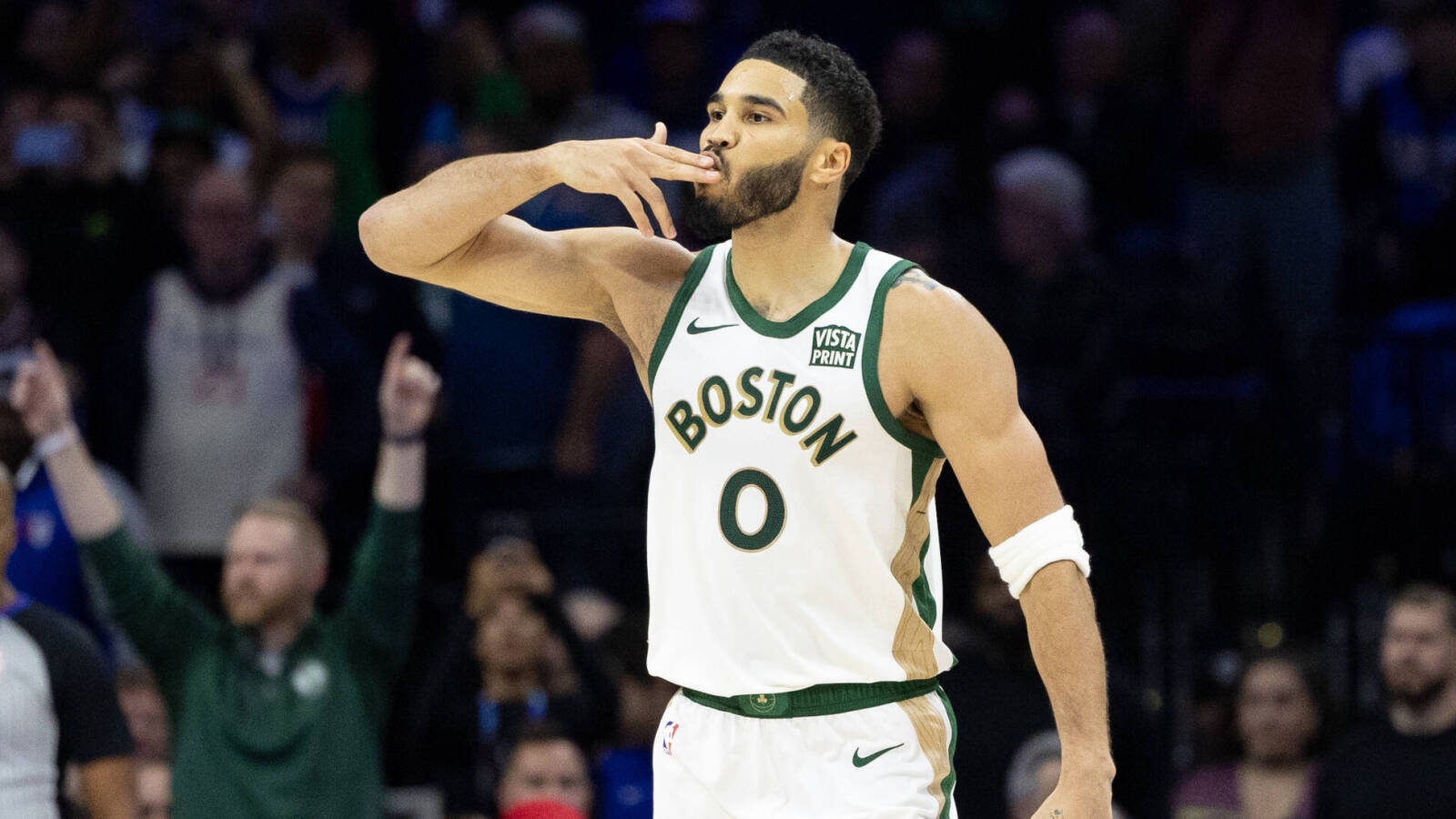 Paul Pierce believes Jayson Tatum is the best American in the NBA at present. The former Boston Celtics champion shared his opinion during an episode of the "KG Certified" podcast, noting how Tatum has surpassed aging superstars like Kevin Durant and LeBron James.
"The best American in the league is Jayson Tatum," Pierce said. "Right now, you look at his role and see what he's done over the last couple of years…He's passed KD. I think he's passed LeBron…I think he's passed these other guys. So, when I say that, I really believe he's the best American player…Outside of [Steph] Curry, I don't really think there's a decent argument that anybody can give…Jayson Tatum can give you a little more than scoring, too." 
To begin the 2023-24 season, Tatum has been showing a vastly improved offensive game. The St. Louis native has adapted his shot profile and is now working out of the post more frequently, allowing him to get to his spots and create for others when defenses send double teams. Tatum has also improved as a rebounder and playmaker in recent years. Suddenly, he looks like a complete two-way player with MVP capabilities.
Playing for the Celtics isn't easy. The franchise's fan base is rabid and has enormous expectations in terms of championship contention. Tatum is the best player on a team that boasts four other All-Star-level talents and has been flirting with a championship for the past five years. 
As each year passes and the stars of old move one step closer to the end of their careers, Tatum is getting closer to his prime. Some younger American-born talents are next in line. Minnesota's Anthony Edwards and Orlando's Paolo Banchero may be duking it out for the crown of best American player five or six years from now, but right now, it's hard to argue either is on Tatum's level. 
Pierce's comments are both fair and logical. That's why Tatum is likely a guarantee to represent Team USA at the Olympics next summer.