Congressional Members Announce $7 Million in Federal Funding for Maryland Universities to Invest in Improving Transportation Research and Development | U.S. Senator Chris Van Hollen of Maryland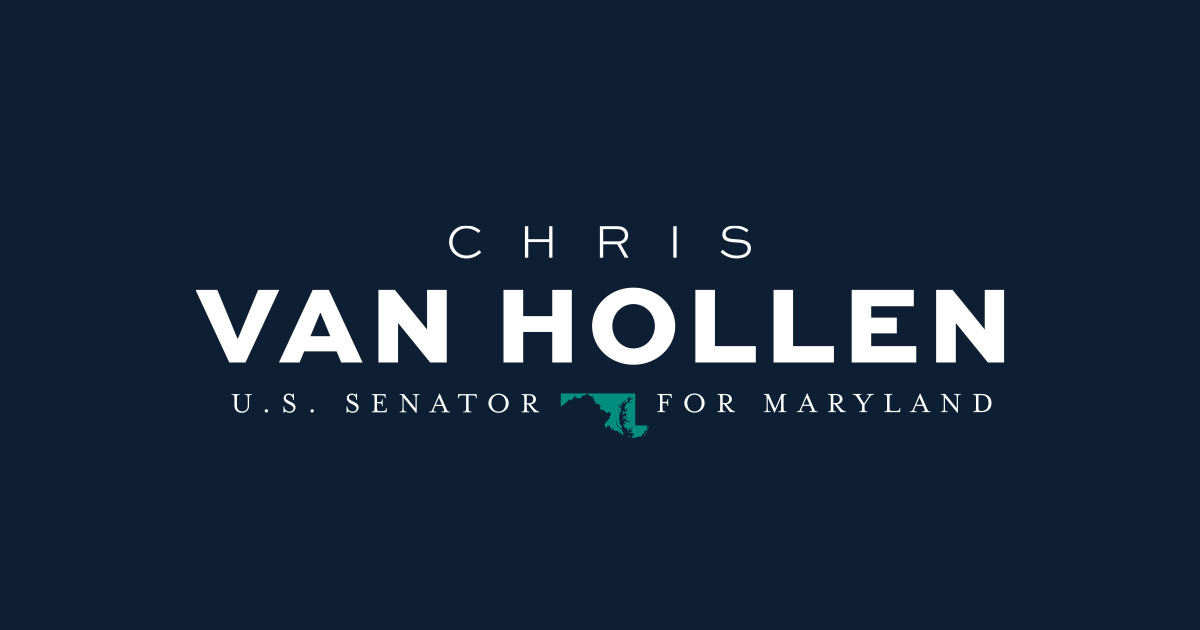 March 03, 2023
The lawmakers fought to pass the Infrastructure Investment and Jobs Act to secure this federal funding
Today, U.S. Senators Chris Van Hollen and Ben Cardin and Congressmen Steny H. Hoyer, Dutch Ruppersberger, John Sarbanes, Kweisi Mfume, Jamie B. Raskin, David Trone, and Glenn Ivey (all D-Md.) announced $7,000,000 in Infrastructure Investment and Jobs Act funding for three Maryland-based University Transportation Centers to advance cutting-edge transportation research and education. This funding from the U.S. Department of Transportation will support state-of-the-art transportation research and technology at three Maryland universities to empower and educate the next generation of transportation professionals. The lawmakers worked to pass the Infrastructure Investment and Jobs Act in Congress to make historic investments in modernizing our infrastructure, spurring job creation, enhancing U.S. competitiveness, and creating more sustainable and equitable transportation systems. 
"Safe and reliable transportation is essential to getting people and products where they need to go on time. This Infrastructure Investment and Jobs Act funding we fought to deliver will position Maryland universities as hubs of innovation to lay the groundwork for more reliable, sustainable, and efficient transportation systems in our state. This investment is a win-win-win: supporting our universities, strengthening our workforce, and building a better transportation future for Maryland," said the lawmakers.
These federal funding awards include:
$3,000,000 for Morgan State University's Sustainable Mobility and Accessibility Regional Transportation Equity Research Center, in consortium with Howard University, University of Delaware, University of Maryland, University of Pittsburgh, University of Virginia, Virginia Polytechnic Institute and State University, and West Virginia University.

$2,000,000 for Johns Hopkins University's Center for Climate-Smart Transportation, in consortium with Diné College, Massachusetts Institute of Technology, Morgan State University, University of Texas Austin, and University of Utah.

$2,000,000 for University of Maryland's Center for Multi-Modal Mobility in Urban, Rural and Tribal Areas, in consortium with Morgan State University, North Dakota State University, San José State University, and White Earth Tribal and Community College. 
The University Transportation Centers (UTC) Program is a Congressionally-mandated program that has been in place since 1987 to help address our nation's ever-growing need for the safe, efficient, and environmentally sound movement of people and goods.
The Infrastructure Investment and Jobs Act is a once-in-a-generation investment in American infrastructure that will provide more than $7 billion in federal funding directly to Maryland over five years to strengthen transit systems, roads and bridges, water infrastructure, broadband connectivity, and more. The law also includes measures on workforce development, equity, and climate change.
---
---