Dallas Stars legend Mike Modano to get statue outside American Airlines Center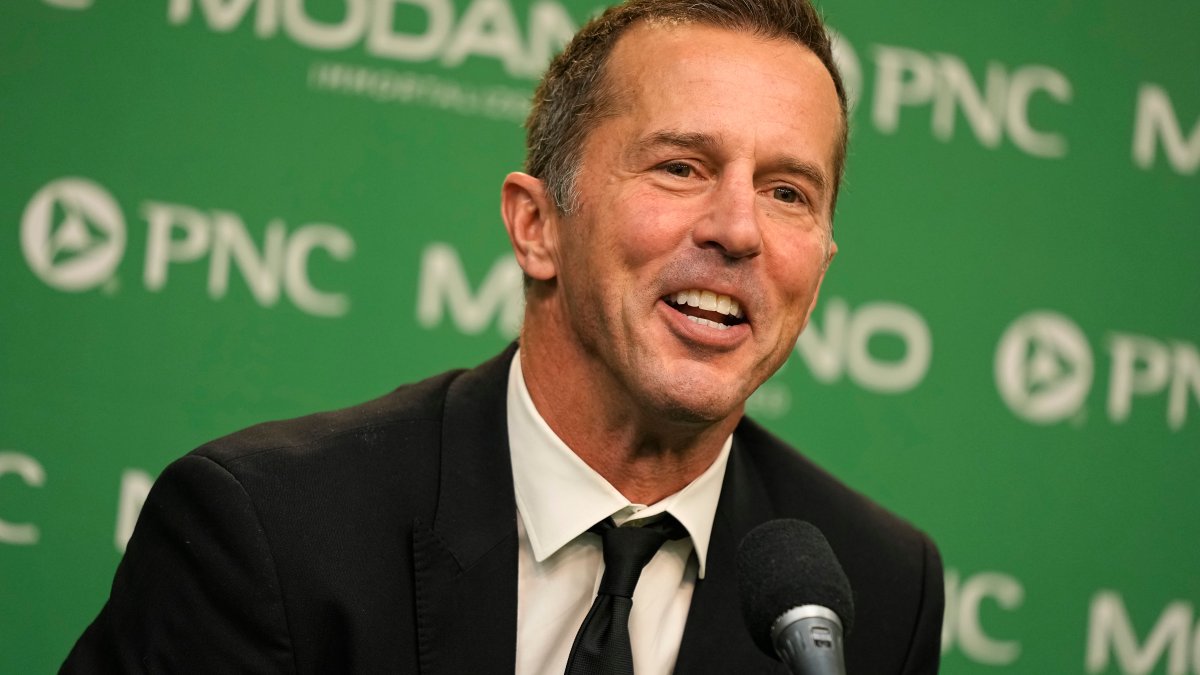 Beloved Dallas Stars captain Mike Modano will be honored with a statue outside the American Airlines Center, the Stars announced on Monday during the game with the New York Rangers.
He holds nearly every franchise scoring record, playing 20 seasons for the franchise.
In partnership with PNC Bank, the Dallas-based team will unveil Modano's statue on March 16 at 4 p.m. Saturday on PNC Plaza at American Airlines Center. 
The ceremony will be open to the public and will take place before the Stars game against the Los Angeles Kings at 7 p.m.
"What Mike did for our franchise, the city of Dallas and the state of Texas will never be forgotten," said Dallas Stars President and CEO Brad Alberts. "With his number hanging in the rafters, we're now thrilled to honor and celebrate the indelible impact he made in an everlasting way."
The Modano statue will take up residence alongside Dallas Mavericks icon Dirk Nowitzki's 2022-installed statue on the opposing entrance corner to the plaza, right along Nowitzki Way in Victory Park.
Sculpted by renowned international artists Omri Amrany and Sean Bell at the Fine Art Studio of Rotblatt Amrany in Highwood, Illinois, the sculpture will embody Modano's speed and grace that were synonymous with his Hall of Fame career.
"Mike's involvement was crucial at the most important points of the sculpting process," said Amrany. "The decisions we had to make on the final design were shaped in tandem with him and we are grateful for his cooperation in helping achieve the finished product that his fans will enjoy forever."
The all-time highest-scoring American-born player in the National Hockey League, Modano played 20 of his 21 seasons with the franchise after he was drafted first overall in 1988 by the Minnesota North Stars. Modano is the all-time franchise leader in nearly every category, including games played (1,459), goals (557), assists (802), points (1,359), shorthanded goals (29), game-winning goals (92) and power-play tallies (156).
An eight-time NHL All-Star and Hockey Hall-of-Fame inductee, Modano is also the American record holder in goals (561) and points (1,374) and was instrumental in helping the Stars capture the 1999 Stanley Cup championship.
Amrany and his partners at the Fine Art Studio of Rotblatt Amrany have sculpted numerous statues for sports icons around the globe, including Michael Jordan, Shaquille O'Neal, Gordie Howe, Stan Mikita, David Beckham and most recently in Dallas, Dirk Nowitzki.