Daniel Hastings named American Institute of Aeronautics and Astronautics president-elect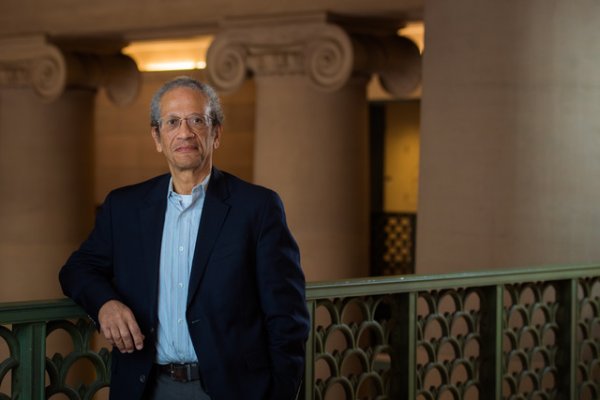 The American Institute of Aeronautics and Astronautics (AIAA) announced Wednesday that MIT professor Daniel Hastings has been elected president-elect of the organization. Hastings, the associate dean of engineering for diversity, equity, and inclusion; head of the Department of Aeronautics and Astronautics; and the Cecil and Ida Green Education Professor of Aeronautics and Astronautics, will be AIAA's the 17th president with ties to MIT and the first Black president. Hastings will assume the presidency in May 2024, succeeding current president Laura McGill.
Hastings said "I am honored to be elected as president-elect. The AIAA has been my professional society for my years on the faculty. I follow a great line of AeroAstro faculty who have served as president of the AIAA including Sheila Widnall and Bob Seamans. I look forward to helping the AIAA serve the aerospace enterprise."
As president, Hastings will lead AIAA in its mission to drive global aerospace innovation and advancement through collaboration, advocacy, and education. The AIAA brings together industry, academia, and government in the world's largest technical society dedicated to aerospace, with nearly 30,000 individual members from 91 countries and 100 corporate members.
Hastings has a long history with AIAA, becoming an AIAA Fellow in 1998 and an honorary fellow in 2021. In 2003, he received AIAA's Losey Atmospheric Sciences Award for studies on the interaction of space plasma with high-voltage solar arrays. Hastings has served on numerous AIAA technical committees, including Space Sciences and Astronomy, Space Systems, and Plasmadynamics and Lasers.
Hastings joined the MIT community as a graduate student in 1976 after receiving his bachelor's degree from Oxford University. He received his MS (1978) and PhD (1980) degrees in aeronautics and astronautics from MIT and joined the MIT faculty in 1985. His research interests have included laser-material interactions, fusion plasma physics, spacecraft plasma environment interactions, space plasma thrusters, and most recently space systems analysis and design.
Hastings has dedicated his career to service both within and outside of MIT. He served as MIT's dean of undergraduate education from 2006 to 2013. In 2014, he was appointed a five-year term as the director of SMART, the Singapore-MIT Alliance for Research and Technology. He was appointed head of the Department of Aeronautics and Astronautics in 2019. In 2021, Hastings was appointed co-chair of MIT's Values Statement Committee.
Outside of MIT, Hastings served as chief scientist of the U.S. Air Force from 1997 to 1999. In this role, he was the chief scientific advisor to the chief of staff and the secretary and assessed various scientific and technical issues affecting the Air Force mission. He was also chair of the Air Force Scientific Advisory Board. He is a fellow of the International Astronautical Federation and the International Council in System Engineering and a member of the National Academy of Engineering. Hastings was also recently named to serve on the National Space Council Users Advisory Group by U.S. Vice President Kamala Harris.