Donald Trump's assets might have to be sold to "satisfy outstanding debts"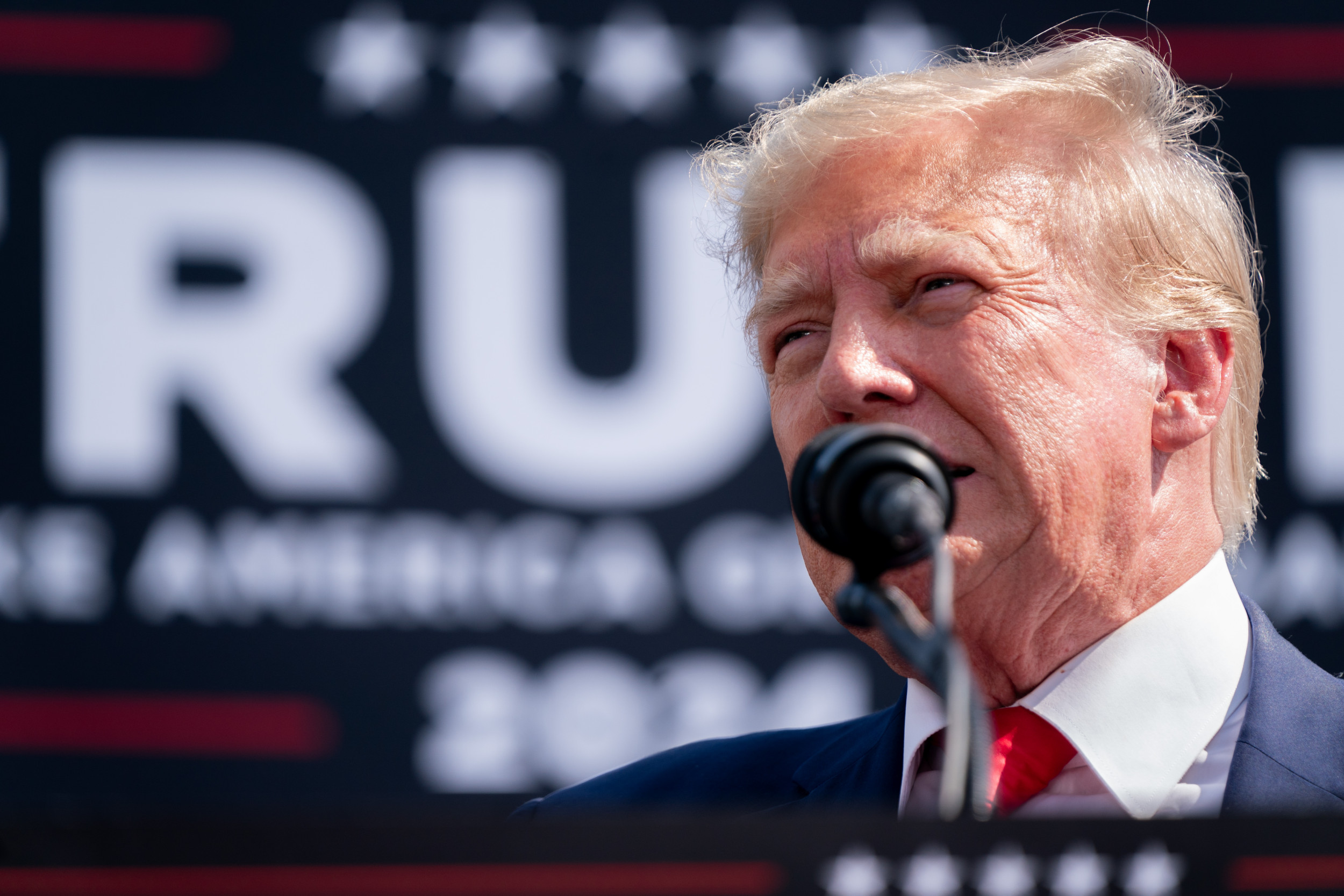 Former President Donald Trump may have to sell some of his properties and assets to settle debts after a judge ruled he committed fraud by overvaluing his estate for years, according to a legal expert.
Lisa Rubin, an attorney and legal analyst for MSNBC, was reacting to the news that Judge Arthur Engoron, ruling in a $250 million civil lawsuit brought by New York Attorney General Letitia James, found that Trump had made "false and misleading" financial statements while valuing several of his properties to deceive banks and insurers to obtain better financial benefits and loans.
Engoron also ruled that the New York business certificates of the former president's real estate company, The Trump Organization, will be canceled, a decision that could have major implications for the company made up of hundreds of separate entities. Certificates of companies owned by Trump and his two sons, Donald Trump Jr. and Eric Trump, who were also named in James' lawsuit, will also be canceled.
Some of the former president's companies could now be removed from his control and dissolved, and the fallout from Engoron's decisions could deal a major blow to Trump amid his latest run for the White House, as he has constantly boasted about his business acumen during his political career. The ruling also resolves one of the key claims in James' $250 million lawsuit just days before the October 2 civil trial is set to start.
In a statement after the ruling, Trump said the "widespread, radical attack" has "devolved to new, un-American depths" and is planning to appeal. Newsweek has contacted The Trump Organization for comment via email.
In a series of posts on X, formerly Twitter, Rubin described how Engoron's ruling that Trump committed fraud while valuing his properties in financial statements—which include his Mar-a-Lago resort in Florida, golf courses and his triplex apartment at Trump Tower in New York—resulted in a "fairly dramatic relief" with the the cancellation of the New York business certificates.
"Within 10 days, the parties are required to recommend three individuals who could serve as potential receivers to manage the dissolution of those companies," Rubin wrote. "And on dissolution, the assets belonging to these LLCs—which include many of the jewels in Trump's crown—will be dispensed with on the recommendation of the appointed receiver, as approved by the court.
"What does that mean? That they could ultimately not only be transferred to entities outside New York but also potentially sold. And whether Trump will be able to maintain ownership after dissolution is unclear.
"Indeed, one possibility is that assets will need to be sold to satisfy outstanding debts, including any disgorgement of profits ordered by the judge. Remember: The AG has asked that Trump and his co-defendants hand over 'at least $250 million' from their fraudulent scheme."
Trump and his two sons may also be banned from operating any business in New York following the civil trial brought forward by James, as well as prohibited from applying for loans.
In his 35-page ruling, Engoron said that Trump's valuations for several of his properties were "wholly without basis in law or fact."
"In defendants' word: rent-regulated apartments are worth the same as unregulated apartments; restricted land is worth the same as unrestricted land; restrictions can evaporate into thin air; a disclaimer by one party casting responsibility on another party exonerates the other party's lies," Engoron wrote. "This is a fantasy world, not a real world."
Trump attorney Alina Habba described the ruling as "fundamentally flawed at every level," and said an appeal is imminent.
"It is important to remember that the Trump Organization is an American success story," Habba told Newsweek. "The fact that this court summarily found that there is no question of fact, finding in part that Mar-a-Lago is worth approximately $20 million, and issue a decision of this magnitude is an affront to our legal system."
"We intend to immediately appeal this decision because President Trump and his family, like every American business owner, is entitled to their day in court," she added.
In a statement, James said: "A judge ruled in our favor and found that Donald Trump and the Trump Organization engaged in years of financial fraud. We look forward to presenting the rest of our case at trial."