Families shaken awaiting word on Americans taken in Mexico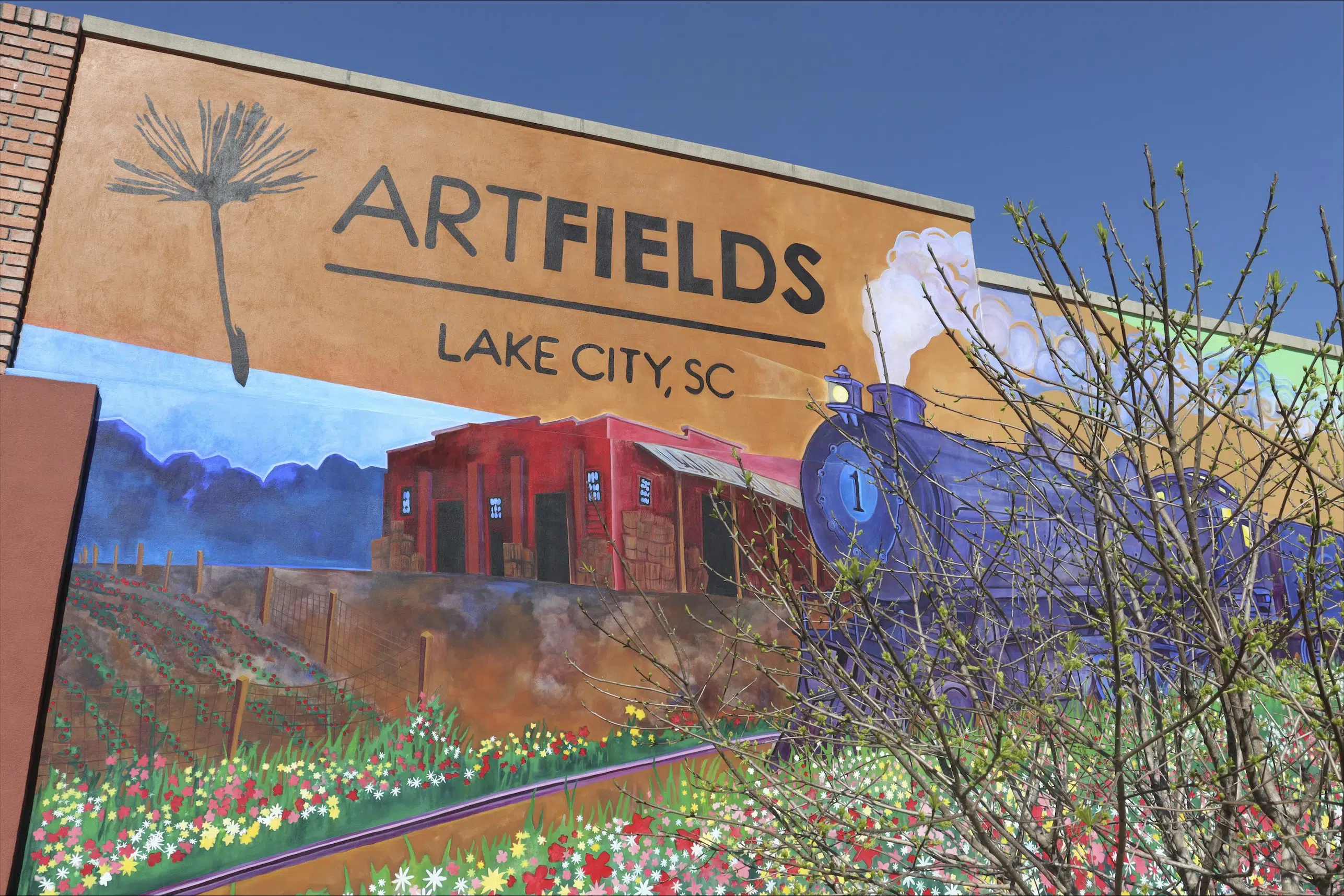 LAKE CITY, S.C. (AP) — The violent kidnapping of four Americans in a Mexican border city shook families across the Carolinas as they agonized for days while waiting to learn whether their loved ones survived a cosmetic surgery road trip that turned deadly.
Questions about the attack persisted Tuesday as officials reported two dead and sped the two survivors, both natives of Lake City, South Carolina, to U.S. soil. Relatives sought details, and federal investigators pledged to investigate how Latavia Burgess, Shaeed Woodard, Eric Williams and Zindell Brown wound up in the crossfire of Mexican drug cartels, as captured on video that was later shared online.
"I just want them to come home," Zalandria Brown, Zindell Brown's older sister, said Monday night. "Dead or alive, just bring them home."
Brown said her brother, who lives in Myrtle Beach, and two other friends accompanied Burgess to Matamoros, across from Brownsville, Texas, where she was believed to have a scheduled tummy tuck surgery.
The four were as close as "brothers and sister" after growing up together in a small town in South Carolina's Pee Dee region, she said. They planned to split driving duties on their way to the medical procedure. Still, she said her brother had expressed misgivings about possible danger.
Family members who were initially unaware of the trip were left anxious and confused as information trickled in from relatives and news reports. Zindell Brown's grandmother Marie Singletary said Monday night that she had been "in denial" since his sister told her that day of the abductions. Her grandson had not mentioned the trip when they last spoke about two weeks ago.
Similarly, the family of Eric Williams remained largely in the dark. Sylvia Williams, his mother, said her son had not mentioned the trip when they talked by phone about a week ago. She did not think he had ever traveled outside of the United States before.
By Tuesday afternoon, she said she had yet to receive any official updates. She learned about the surgery while watching the news. And she had not heard that the Mexican government reported two of the American travelers died.
Jerry Wallace, Williams' cousin, said he had lost his appetite and was struggling to sleep due to worry, and officials should have been more forthcoming with the family.
"It's really something just trying to just wait and hear what's going on and not hearing nothing," Wallace said, rubbing his hands.
Robert Williams said he, too, did not know his brother was going to Mexico until the abductions hit the news. The brothers, whom he described as "fairly close," are from South Carolina but now live in the Winston-Salem area of North Carolina. Williams called his brother "easygoing" and "fun-spirited" and said he likely did not consider the trip dangerous.
When he finally learned late Tuesday afternoon that his brother had survived, Robert Williams said he was relieved.
"I look forward to seeing him again and actually being able to talk to him," Williams said.
"I'll just tell him how happy I am to see him," Williams added, "and how glad I am that he made it through and that I love him."
Sheriff TJ Joye of Florence County, South Carolina, said federal investigators are leading the investigation and added that he has never encountered such a case in his 38 years in law enforcement.
Lake City residents said it is not uncommon for people to travel as far as Florida or Mexico for similar procedures.
Local, state and federal lawmakers expressed support for the victims' families Tuesday.
Republican Congressman Russell Fry, who represents South Carolina's 7th District, tweeted that his office had been in contact with one of the families after hearing the "heartbreaking" news.
Lake City Mayor Yamekia Robinson offered her condolences in a brief afternoon public statement in which she deferred questions to the U.S. State Department.
And state Rep. Roger Kirby led a moment of silence on the South Carolina House floor. Kirby said information on the "unbelievable" and "senseless" killings seemed fairly limited and called for his hometown of Lake City to rally around the families.
"It's a time for us to all stick together and support these families and keep our prayers ongoing for the safe return of the two hostages," Kirby told The Associated Press.
___
Travis Loller reported from Nashville, Tennessee. James Pollard is a corps member for the Associated Press/Report for America Statehouse News Initiative. Report for America is a nonprofit national service program that places journalists in local newsrooms to report on undercovered issues.