First Thing: Donald Trump committed fraud, New York judge rules in civil case
Good morning.
Donald Trump committed fraud for years while building the real estate empire that catapulted him to fame and the White House, a New York judge ruled yesterday in a strongly worded rejection of the former president's bid to throw out a civil lawsuit against him.
Judge Arthur Engoron found that Trump and executives from his company, including his sons Eric and Donald Jr, routinely and repeatedly deceived banks, insurers and others by massively overvaluing assets and exaggerating his net worth on paperwork.
His ruling came in a civil lawsuit brought by Letitia James, New York's attorney general, days before the start of a non-jury trial that will hear accusations that Trump, and the Trump Organization, lied for a decade about asset values and his net worth to get better terms on bank loans and insurance.
"The documents here clearly contain fraudulent valuations that defendants used in business," Engoron wrote.
What did Trump say? Alina Habba, Trump's general counsel, described the Trump Organization as "an American success story" and called the judge's ruling "fundamentally flawed". She added that they intended to immediately appeal against the decision "because President Trump and his family, like every American business owner, is entitled to their day in court".
Hollywood writers agree to end five-month strike after new studio deal
Hollywood writers are officially ending their five-month strike, after union leaders approved an agreement made with the Alliance of Motion Picture and Television Producers and sent the full details of the new contract to union members for ratification.
The Writers Guild of America (WGA) said in a statement yesterday evening that writers would be free to work starting after midnight local time, while a ratification vote takes place on a new three-year contract with Hollywood studios that won concessions on writers' payment, terms with streaming shows, and the use of artificial intelligence.
Negotiators for the Writers Guild of America (WGA) and an alliance of studios, streaming services and production companies reached a tentative agreement on Sunday after five marathon days of talks.
On Sunday, the WGA hailed the three-year agreement as "exceptional – with meaningful gains and protections for writers in every sector of the membership".
When will TV and film production resume? Late-night and daytime television are expected to return to the air quickly. But most TV and film production cannot yet resume as the actors' strike is still under way, and the strikes have already affected the production and release schedules for the coming months.
Revealed: Europe's role in the making of Russia killer drones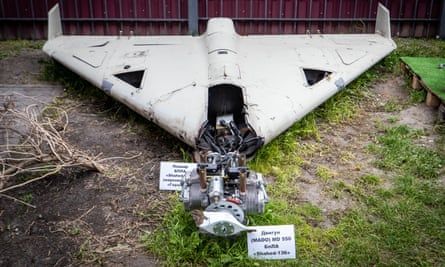 Iranian kamikaze drones used in the latest attacks on Ukrainian cities are filled with European components, according to a secret document sent by Kyiv to its western allies in which it appeals for long-range missiles to attack production sites in Russia, Iran and Syria.
In a 47-page document submitted by Ukraine's government to the G7 governments in August, it is claimed there were more than 600 raids on cities using unmanned aerial vehicles (UAVs) containing western technology in the previous three months.
According to the paper, obtained by the Guardian, 52 electrical components manufactured by western companies were found in the Shahed-131 drone and 57 in the Shahed-136 model, which has a flight range of 2,000km (1,240 miles) and cruising speed of 180kmh (111mph).
Five European companies including a Polish subsidiary of a British multinational are named as the original manufacturers of the identified components.
What else does the document say? According to the document, Iran has already diversified its production through the use of a Syrian factory delivering to the Russian port of Novorossiysk, but the production of drones is shifting to the central Tartar region of Alabuga in Russia, though Tehran continues to supply the components. It says the Iranian government is trying to "dissociate itself from providing Russia with weapons" and "cannot cope with Russian demand and the intensity of use in Ukraine".
In other news …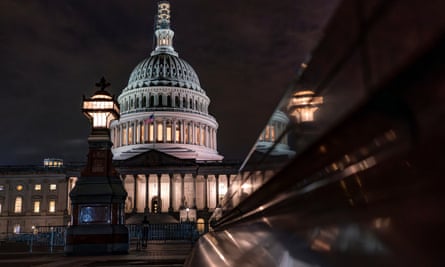 Stat of the day: 'Feminist approach' to cancer could save lives of 800,000 women a year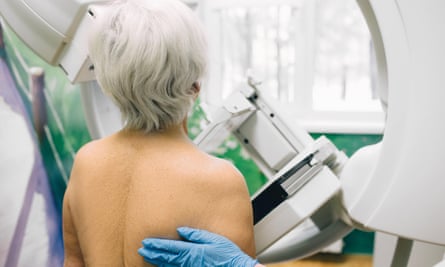 Health experts are calling for a "feminist approach" to cancer to eliminate inequalities, as research reveals 800,000 women worldwide are dying needlessly every year because they are denied optimal care. Cancer is one of the biggest killers of women and ranks in their top three causes of premature deaths in almost every country on every continent. But gender inequality and discrimination are reducing women's opportunities to avoid cancer risks and impeding their ability to get a timely diagnosis and quality care, according to a report published in the Lancet. The largest report of its kind, which studied women and cancer in 185 countries, found unequal power dynamics across society globally were having "resounding negative impacts" on how women experience cancer prevention and treatment.
Don't miss this: US surgeons are killing themselves at an alarming rate. One decided to speak out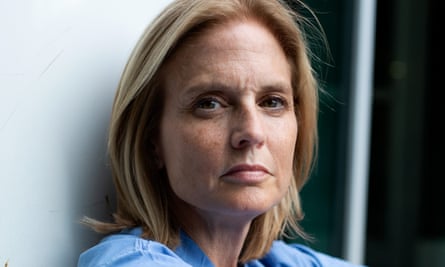 For years, no one in surgery talked publicly about mental distress in the profession; surgeons have long experienced a culture of silence when it comes to their personal pain. Doctors are dying by suicide at higher rates than the general population. Somewhere between 300 and 400 physicians a year in the US take their own lives, the equivalent of one medical school graduating class annually. Surgeons have some of the highest known rates of suicide among physicians. Of 697 physician suicides reported to the CDC's national violent death reporting system between 2003 and 2017, 71 were surgeons. Many more go unreported.
After Carrie Cunningham lost a friend to suicide while silently grappling with her own mental illness, she decided that if her job was to save lives, she would begin with her own and those of her colleagues. She started to tell her story.
Last Thing: Made-up New York restaurant goes from internet joke to one-night-only reality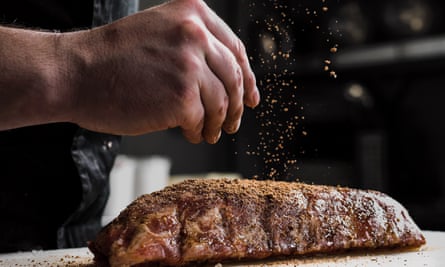 A "fake steakhouse" that started as "an elaborate joke" between a group of tech industry friends has gone viral after putting on its first sitting, for 140 people and members of the media, in New York City. Mehran's Steak House, which had previously only existed as a Google Maps listing created by the roommates of Mehran Jalali the 21-year-old founder of an AI startup, drew diners to its first – and last – night on Saturday. The "restaurant" began after Jalali's roommates, wanting to honor his steak-cooking ability, listed the steakhouse at their shared house on the Upper East Side and left glowing reviews. That led to a sitting at a pop-up space, with a menu called "the Bovine Circle of Life".
Sign up
First Thing is delivered to thousands of inboxes every weekday. If you're not already signed up, subscribe now.
Get in touch
If you have any questions or comments about any of our newsletters please email newsletters@theguardian.com