Floyd Academy DIY Class Presents Wooden American Flags to Security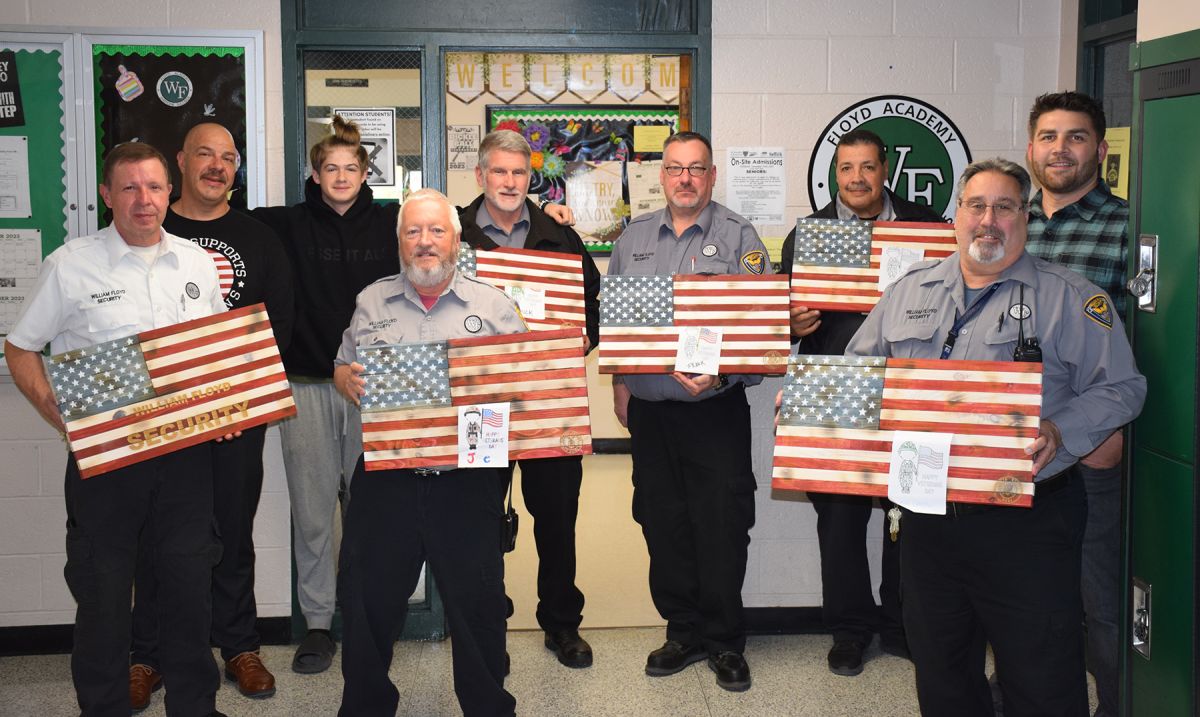 Floyd Academy students in Joseph Brand's DIY/Community Projects class recently created and presented wooden American flags to honor members of the district security force assigned to William Floyd High School and the Floyd Academy.
Mr. Brand, Floyd Academy principal Mr. John DeBenedetto and student representative Angel Becker, recently gathered to present the special gifts. The flags either contained the words William Floyd Security or, if the security member is a veteran of the U.S. Armed Forces, were branded with the specific person's branch of service in the military.
Students who worked on the project include: Angel Becker, Kameron Berry, Allison Conte, Matthew Deptula, Logan Dittmeier, Ashley Reynolds, Antonio Ruffo, Leo Vazquez, Adam Williams and Gina Zuziera.
Pictured in the photo from left to right are Matthew Egan, Mr. DeBenedetto, student Angel Becker, Joseph Pepe (Air Force), Chuck Hilton (Navy), Frank Douglas (Army), Ray Garcia (Army), Mike Chalekian (Navy) and Mr. Brand. Not pictured are Clease Allen (Marines) and Vinny Bondietti (Army).