How Tennis and Djokovic Are Pushing Against the U.S. COVID Vaccine Rule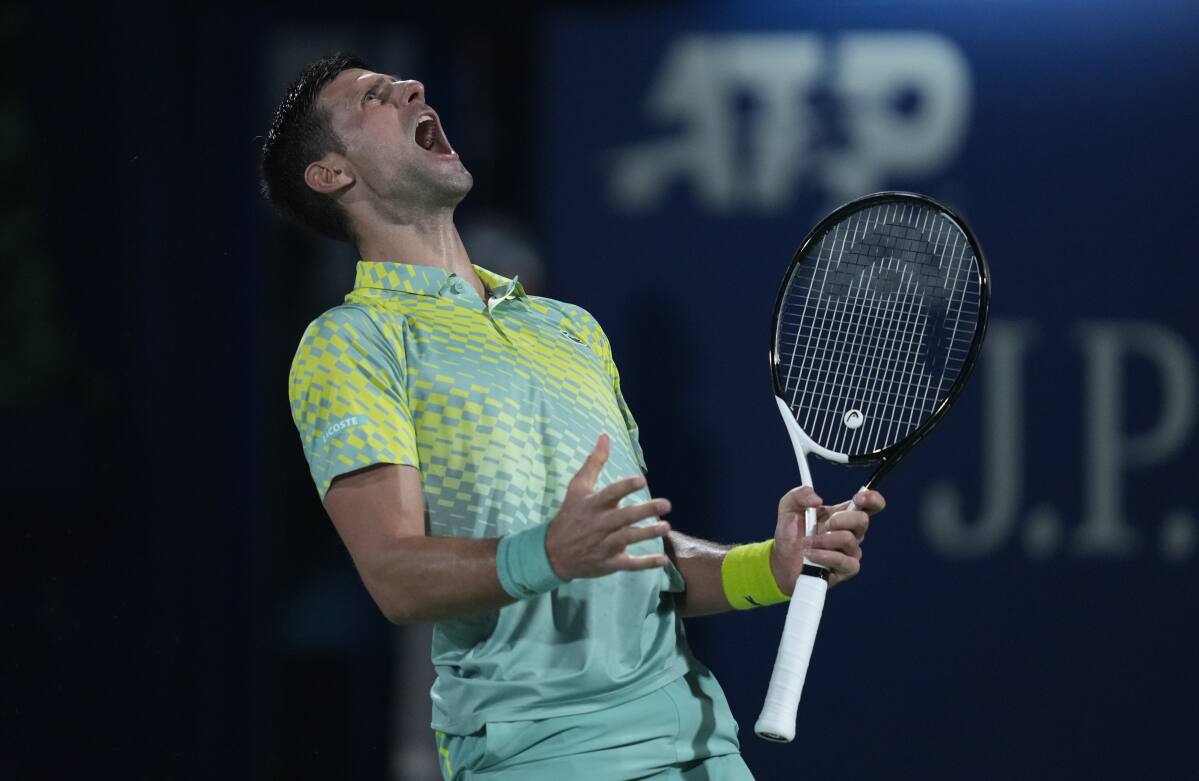 Late last month, Novak Djokovic and the tight group of managers and coaches who help run the life of the world's best male tennis player realized they had a problem.
Djokovic had recovered from the hamstring tear he suffered in January, just before the Australian Open, the first Grand Slam event of the year. He won the tournament, of course, but with his injury healed he was ready to return to the ATP Tour. The next two important tournaments were in the United States, which does not allow foreigners who have not been vaccinated against COVID-19 into the country.
The rule, which has been in effect since late 2021, includes certain exemptions. But it wasn't exactly clear how Djokovic, who is unvaccinated against COVID-19 and has long said that vaccination should be an individual's choice, might qualify for a waiver. He desperately wanted to play, and so began a flurry of phone calls and lobbying of people Djokovic and his team knew who might have connections to the Biden administration, including Billie Jean King, one of the game's greats.
The process, for now, has proved unsuccessful, but it is likely to continue in the coming weeks as the tennis tour shifts from the BNP Paribas Open, which begins this week in Indian Wells, to the Miami Open, which starts later this month. If nothing changes, professional tennis, which is already missing the injured Rafael Nadal, figures to be without its biggest stars during its most significant swing through North America before the U.S. Open in late summer. That is a major blow for a sport battling to find its way following the retirements of Roger Federer and Serena Williams and as Nadal has struggled with injuries since the middle of last year.
Andrea Gaudenzi, chair of the ATP Tour, called the necessity of Djokovic's withdrawal from the BNP Paribas Open a "big disappointment."
"The decision is unfortunate not only for him but for our tournaments and fans, especially given the easing of COVID-19 restrictions around the world and in the U.S.," Gaudenzi said. "He is the No. 1 player in the world and everyone in tennis wishes for him to have a chance to compete at our biggest events."
One chance ended Sunday night when a spokesperson for Indian Wells put out a two-sentence statement.
"World No. 1 Novak Djokovic has withdrawn from the 2023 BNP Paribas Open. With his withdrawal, Nikoloz Basilashvili moves into the field."
A spokesperson for Djokovic did not return an email message, nor did his longtime manager, Edoardo Artaldi.
It was the moment that Tommy Haas, a former world No. 2 who is the tournament director for Indian Wells, had been working to avoid for more than a week.
"He could just be saying, 'Listen, I'm just going to focus on the French Open and Wimbledon, trying to surpass Nadal,' " Haas said last week of Djokovic, who is tied with Nadal with 22 Grand Slam singles titles. "But here he is playing in Dubai and finding a way to win and wanting to come to Indian Wells and Miami."
The efforts that went into trying to get Djokovic, the Serbian tennis star, into the country were described by four people who work in tennis, the U.S. government, and with Djokovic, several of whom requested anonymity so as not to jeopardize their relationships with the Biden administration.
The only criteria Djokovic could have met to receive an exemption involved proving that his presence in the United States "would be in the national interest, as determined by the Secretary of State, Secretary of Transportation, or Secretary of Homeland Security (or their designees)," according to the website for the Centers for Disease Control and Prevention.
Djokovic and Artaldi both reached out directly to Ken Solomon, the CEO of the Tennis Channel and a major fundraiser for both President Joe Biden and former President Barack Obama. Solomon began calling top Biden administration officials to plead Djokovic's case, arguing that barring him from the U.S. was unfair and that Djokovic's presence would significantly bolster attendance at Indian Wells and the economies of the Coachella Valley and South Florida.
"Nearly a million fans attend over their combined near four weeks in Southern California then Miami, and the economic impact means many millions in revenue for these local communities, which if successful in attracting fans will either prosper or otherwise cost people jobs," Solomon said Monday.
He said letting Djokovic into the U.S. had nothing to do with him being more important than others and that athletes have often received special considerations because of fans and "the larger history and greater good sports represent."