Jacobs, Amentum unveil transaction to form a new public company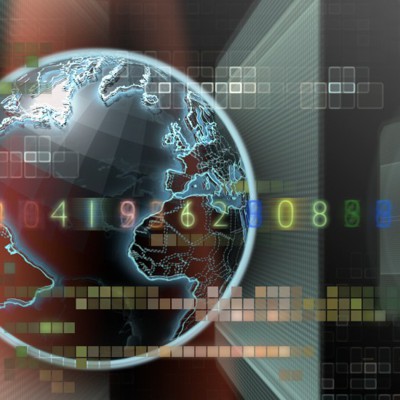 Amentum and Jacobs have agreed to be partners in a complex transaction that will create a new publicly-traded government services company.
Under an agreement announced late Monday night, Amentum will merge with two government-facing business units of Jacobs to form a combined entity touting approximately $13 billion in pro forma annual revenue and 53,000 employees.
Jacobs will spinoff its Critical Mission Solutions segment, plus the cyber and intelligence portions of the Divergent Solutions segment as part of the combination with Amentum. All parties involved expect to close the transaction sometime between the second and third quarter of calendar year 2024.
That announcement ends approximately six months of investor and market speculation since Jacobs first said it planned to spin off CMS into an independent public company, but also added it would evaluate any potential inbound interest in that business.
Amentum's chief executive John Heller will continue in that role he has been in since the spring of 2022. Jacobs' CMS president Steve Arnette, who started in his current role at around that same time, has been appointed chief operating officer of the new company that was not given a name in the announcement.
Former Jacobs CEO Steve Demetriou has been appointed executive chairman of the board of directors, which will initially be composed of an equal number of members appointed by Jacobs and Amentum. Demetriou was CEO of Jacobs between 2015 and 2023, a period that included several acquisitions of the businesses being spun off into the new company.
American Securities and Lindsay Goldberg stood up Amentum in 2020 through a carveout from then-parent AECOM. Amentum has since grown to at least $9 billion in annual revenue and 50,000 employees, primarily through its acquisitions of DynCorp International and PAE in 2020 and 2022 respectively.
Jacobs and Amentum are utilizing the so-called Reverse Morris Trust structure to make the transaction tax-free for Jacobs' stockholders, who will be the majority owner of shares in the new company to be in keeping with RMT procedures.
Jacobs' shareholders will own 51% of the combined company's stock, while Jacobs itself will own 7.5%-to-12%. Amentum's private equity co-owners American Securities and Lindsay Goldberg will hold the remaining 37% of the stock.
Reverse Morris Trust transactions are far from unknown territory in the government market as they drove the formations of CSRA in 2015, DXC Technologies in 2017 and Perspecta in 2018.
Leidos also utilized the RMT structure to undertake its merger with the former Lockheed Martin IS&GS services business in 2016. Lockheed's shareholders owned the majority of the stock in Leidos shortly after those companies closed their transaction.
Jacobs said it will receive a $1 billion cash dividend upon closing of the transaction, after which the company expects to realize additional value by gradually unwinding its stake in the combined company over the 12 months post-close.
Centerview Partners LLC and Perella Weinberg Partners LP are financial advisers to Jacobs. Wachtell Lipton, Rosen & Katz is the legal adviser to Jacobs. Goldman Sachs & Co. LLC is a financial adviser to the Jacobs board of directors.
J.P. Morgan and Morgan Stanley are financial advisers to Amentum. Cravath, Swaine & Moore LLP is the legal adviser to Amentum.
Jacobs has scheduled a conference call for 9 a.m. Eastern time on Tuesday to discuss the transaction with investors.