Labor Shortage Can Be Fixed by Letting Asylum Seekers Get Work Permits Sooner, Business Leaders Say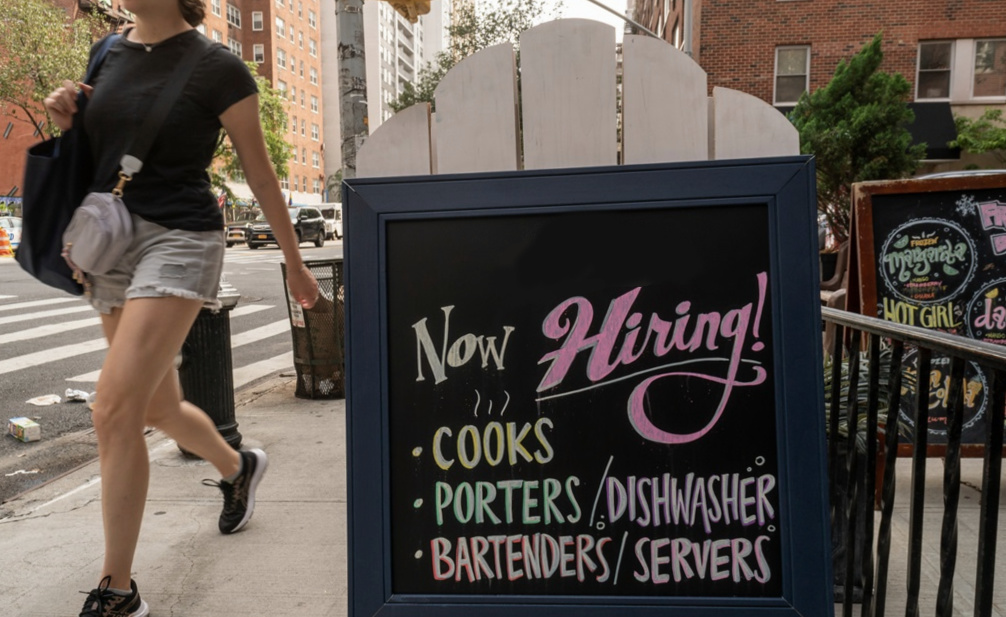 When asylum seekers come to the United States, they want to work—but an outdated immigration statute is making that more difficult than it needs to be.
After filing an asylum application, asylum seekers must wait an agonizing six months before they can receive a work permit. This makes their already vulnerable position even worse and prevents them from providing for themselves or their family.
In an effort to bring attention to this problem, the American Immigration Council released a letter on November 16 with more than 100 chambers of commerce, businesses, and trade associations across the country calling on Congress to reduce the time asylum seekers must wait for a work permit from 180 to 30 days.
The business leaders point out that this action will help address the chronic labor shortage across the United States. Signatories include national groups like the American Hotel and Lodging Association and the U.S. Chamber of Commerce, as well as state and local chambers of commerce, many of whom attended the seventh annual this past October.
Currently, a 1996 statute requires that asylum applicants wait at least 180 days before receiving a work permit. This statute was enacted at a time when the legacy Immigration and Naturalization Service (INS), the agency predating the U.S. Citizenship and Immigration Services (USCIS), had an internal goal of processing asylum applications within 150 days.
Fast forward 27 years and asylum application processing can take nearly a decade. This is the result of various factors, including diverting asylum processing resources to the border while failing to invest in USCIS' growing humanitarian workload. Right now, more than a million asylum applications await adjudication with USCIS.
However, business leaders see this as an opportunity as the U.S. is experiencing a persistent labor shortage. The U.S. Bureau of Labor Statistics' latest estimates indicate that there are 9.6 million job openings while only 6.5 million workers are looking for a job. This means that, even if everyone who wants a job got one, over 3 million positions would go unfilled.
Experts predict that this gap is long-term given that the baby boomer generation is entering retirement, birthrates remain low, immigration policy continues to be hyper-politicized, and labor participation rates remain below pre-pandemic levels.
Meanwhile, an able and willing workforce—newly arrived asylum seekers—are prevented by law from meeting the demands of the American economy. For months, mayors and governors have called on the Biden administration to allow migrants to go to work faster as state and local governments spend millions on food, shelter, and other services.
The Biden administration has taken positive steps, such as promising to process some work permits in 30 days, extending the validity periods for certain work permits from two to five years, and expanding access to work authorization by designating Temporary Protected Status for nationals of some countries impacted by armed conflict and natural disasters.
Despite these administrative efforts, only Congress can change the mandatory waiting period for asylum applicants and provide more funding to address the work permit backlog at USCIS. There are several standalone proposals pending in the Senate and the House of Representatives that address these issues. All of them would decrease the mandatory waiting period to 30 days for at least some asylum applicants, which would currently benefit as many as 220,000 asylum seekers.
As Congress continues to struggle to find common ground, the recently published letter shows that businesses are seeking solutions now. And while communities struggle to find workers, a solution lies in plain sight—let asylum seekers get to work faster.
FILED UNDER: Biden Administration