Luke Kuechly, Panthers launch Keep Pounding Tour: Germany Edition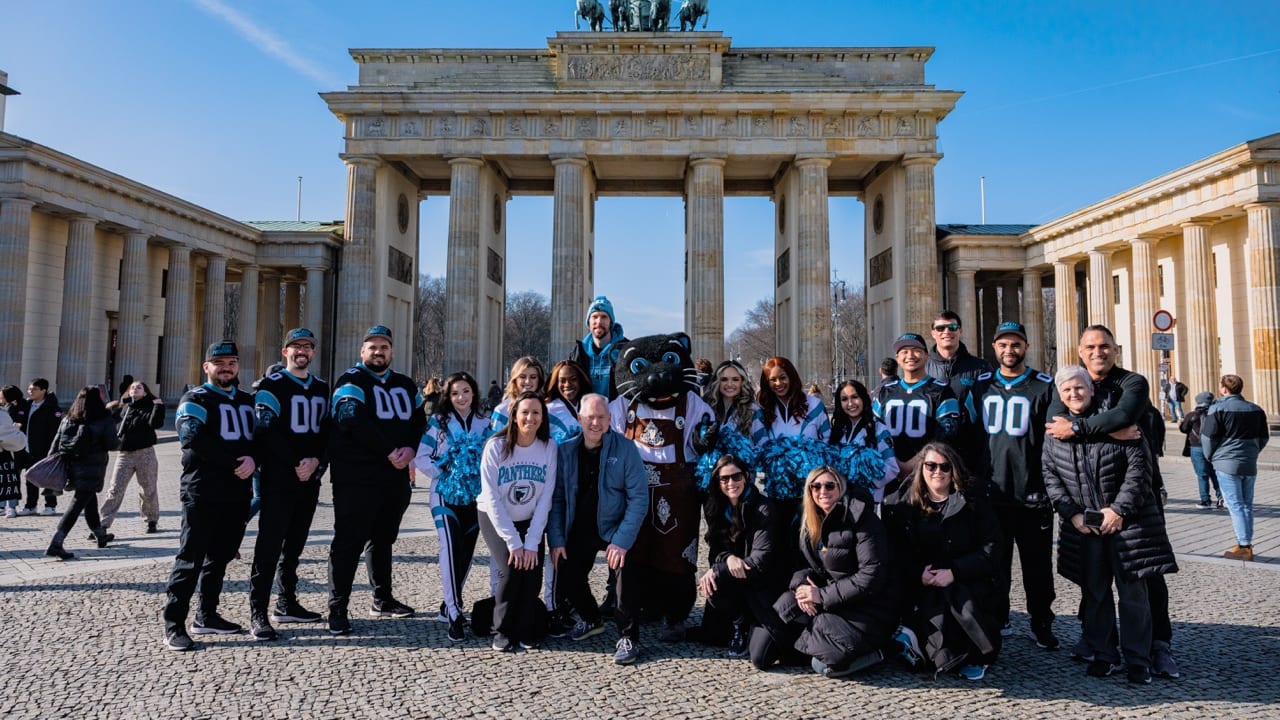 The Panthers' International Home Marketing Area (IMHA) initiative with Germany kept rolling in February.
Representatives from the team and a group of guests, which included Panthers legend Luke Kuechly, flag football representatives, marketing employees, six TopCats, and five members of PurrCussion, took the 11-day Carolina Panthers Keep Pounding Tour: Germany Edition across the country from Feb. 12-22.
The tour promoted the Panthers brand and connected with communities in Frankfurt, Munich, Berlin, and Düsseldorf through collaborations, youth flag football and dance clinics, and various fan activation events.
The tour started with a sold-out Super Bowl watch party at Eintracht Frankfurt Stadium, where over 1,000 Germans came to watch the game, which kicked off at 12:30 a.m. local time. Kuechly signed autographs, Panthers entertainment performed, and the team led singalongs while promoting the brand in an event that lasted until 5 a.m. in Frankfurt.
"The energy that the fans brought to the watch party was unbelievable," Kuechly said. "They know what is happening inside the game, and it was such a great experience to interact and talk to so many people that were really excited about NFL football and the Panthers."