An Bui stood on the roof of The Answer Brewpub, surveying his domain, a cigar hanging from the corner of his mouth. Next door was Mekong, the famous Vietnamese strip-mall restaurant on Broad Street that has been in the Bui family for nearly three decades. And off in the distance, the house he grew up in as a fresh-faced refugee kid.
The 49-year-old is, by all accounts, an American success story. He's a James Beard nominee and celebrity in Richmond's craft beer scene. Yet the memory of coming here from Vietnam still haunts him.
"To this day, I don't know how we made it," Bui said. "Sometimes I sleep and I have nightmares, you know?"
At the age of 11, he and his older brothers were the first to leave home. Their father, a former army intelligence officer, was sent to a labor camp when the Vietnam War ended, his life spared only because the family was able to bribe North Vietnamese officials. As with other young men in South Vietnam, they were in danger of being detained as well.
The siblings and 60 others packed into a tiny fishing vessel. They survived a week at sea, without gas, robbed at gunpoint by Thai pirates. And they spent more than another year at refugee camps in Malaysia and the Philippines, before the Catholic Diocese of Richmond and families from St. Bridget's Church finally sponsored them.
Bui's journey brought him to western Henrico in 1986, to a place he knew nothing about – a small yet vibrant corner of Richmond where, in years to come, countless Asian refugees would carve out a new life for themselves and their families.
Early hard years in Henrico
Millions of people from Vietnam, Laos, and Cambodia, including those of Chinese ancestry, poured into the United States after Saigon fell in April 1975. They, too, risked their lives fleeing by boat to neighboring camps, where they waited to be sponsored as refugees.
"It's a very hard story," said Hoa Tran, who came over in 1983. In Tran's case, while escaping Vietnam, his boat almost sank, killing six people on board. A red helicopter, thankfully, spotted the wreckage.
The Asian population in this country more than doubled during the '80s. Most of the refugees in the Richmond area were sponsored by organizations such as the Catholic Diocese, the Virginia Council of Churches, and World Relief Refugee Services, in concert with local church groups. Established in May 1975, the Catholic Diocese's Office of Refugee Resettlement alone participated in the resettlement of over 5,000 individuals in its first decade.
Many of those refugees ended up in the same Henrico enclave, all within a one-mile radius of where Horsepen Road meets Broad Street. The new arrivals, like Bui and Tran, opened an unprecedented number of Asian businesses there, not only changing the landscape but adding to the multiculturalism of the city.
Tran, whose business ventures in the area have included three restaurants, two stores, and one bakery, said that the Asian footprint was small even when he got there in 1983. Rigsby Road, a stretch of houses behind Horsepen that turned into refugee-owned mom and pops, was eerily quiet early on, he recalled.
But the area steadily attracted a mix of ethnic Vietnamese, Chinese, Cambodians, and Laotians. And in later years, non-Asian immigrants, including a new wave of Latinos, settled here as well.
By the early '90s, the Horsepen Road area, which had taken on a wholly different personality than the rest of Henrico, was dubbed by The Times-Dispatch "a magnet for many Asian refugees."
The initial arrival of this community faced some resistance. Employees at a local Chinese restaurant, in 1982, filed a lawsuit claiming that the Gumenicks, a family of real estate developers that owned a nearby apartment complex in a neighborhood known as Crestview, had refused to lease to Asian tenants.
Eventually, though, much of Crestview was occupied by refugees. The Catholic Diocese's refugee office itself placed hundreds of families there.
Another popular neighborhood was what is now Libbie Mill-Midtown, a quadrant of land west of Staple Mills Road and north of Broad. Many – like Bui's classmate Quan Tiet Schneider, a Chinese-Vietnamese refugee whose family arrived in 1979 – resided in one of 600 units at the Gumenick-owned Yorkshire and Suburban Apartments, which rented for as little as $250 a month.
For Asian refugee families, this pocket of Henrico was a sort of haven, where they and others like them could collectively live, work and thrive. Rents were lower. Hotels and other businesses on Broad were willing to hire them. And schools were accessible and catered to their community.
Crestview Elementary School, which Bui attended, offered comprehensive ESL instruction for students and immersion programs for their parents, including evening language, GED, and citizenship classes. And while Asians made up only 2-3% of the county's population in the late 1980s, they comprised more than 20% of Crestview's student body.
Most Asian refugee kids also attended the same area high schools, such as J.R Tucker and Douglas S. Freeman, which brought incredible diversity to them as well, said Schneider, who went to Tucker with Bui.
Richmond's Chinatown or Little Saigon
Refugees, pining for a taste of home, increasingly flocked to the Horsepen Road area because of its proximity to Asian grocery stores and restaurants. The area was becoming the closest thing to a Chinatown or Little Saigon in greater Richmond. And since many did not own cars, the convenience of getting here, on foot or by hitching a ride from a friend, was a selling point.
"That's why we have the immigrants coming here," said Dave Duong, a refugee in the '80s who lived in Crestview in a house on Miami Avenue, just two doors down from Bui and his brothers. While working for the Catholic Diocese's refugee office, he would steer folks to this part of town. "It's the only Asian place over here."
Richmond's first Asian market was the Oriental Food Center (later renamed, the Asian-Oriental Food Store), a bodega-like spot off Rigsby Road. Kil Chang Im, a South Korean immigrant, who lived in back with his wife, set up shop in 1973. He subsequently sold it to his employee, a Vietnamese refugee named Tu Thi Giang, who Bui and neighborhood children affectionately called "Ba Tu."
Shelves crammed with items Im would procure by driving his pickup truck to New York and D.C., the store carried everything from fresh bean curd, to dried mushrooms and Chinese sausage, to rice cookers and medicinal herbs, to fiery kimchi made by Im's mom.
In addition to local families that consistently shopped there, Asian people hailing from distant cities and other states came as well. "That was the only place," said Bui, who recalled trudging over in the dead of winter, snow up to his knees, for fish sauce and other provisions.
"That's why there were so many of us in this area until later on," Schneider added.
Also right down the block was Que Huong, one of the first Vietnamese restaurants. Its original owner, Tu Thi Wassa, who landed in Richmond two days before Saigon fell, bought the cottage with her husband Chuck in 1984 and turned it into a 49-seat restaurant, furnished with plastic tablecloths and rickety chairs. From its galley-sized kitchen, she churned out $3-$5 noodle dishes and 75-cent spring rolls.
Tran, who, two years later, acquired the business and whose family took turns running it, said that 80% of their weekend crowd were refugees. Tran's now-wife, a Chinese-Cambodian refugee, was a customer, as was Bui who, as a young boy, would stop by with his brothers. Bui's sister-in-law used to work there, too.
A market for the community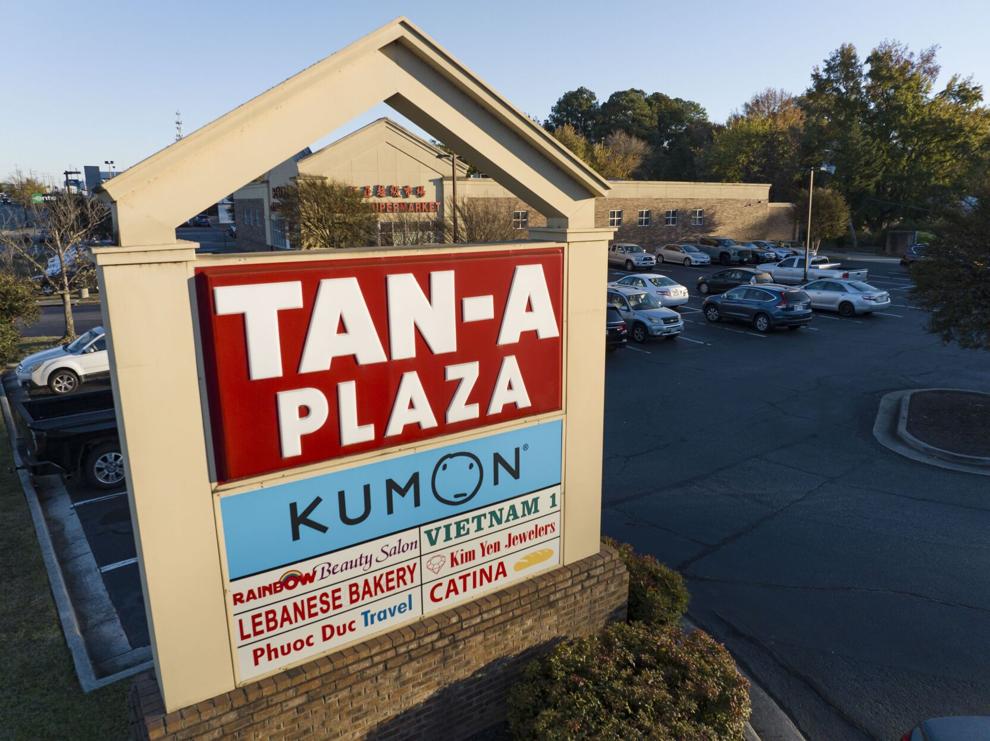 As more refugees moved into the neighborhood, the number of Asian businesses – markets, restaurants, nail salons, jewelry stores, travel agencies – also grew.
Most opened in the late 1980s and early 1990s, said Tran. The sizeable customer base that developed by then was, in fact, why he opened so many places there. In 1991, the Times-Dispatch noted "the abundance of Asian grocery stores in the area" – four, at the time – as "further evidence of the Oriental enclave."
Tran and his family started Tan A Supermarket in 1990. What is now the biggest of the bunch, with a shopping plaza named after it, the grocery was originally run out of two small houses along Horsepen – one of which is now a beauty shop and the other, a taqueria.
Twelve years later, Tan A moved into its current location: an old Rite Aid. The sprawling space, overseen by Tran's sister Helen, her husband Michael, and their three kids, is a megamart for Asian home cooks. There's a produce section stocked with bags of Thai basil and such rare delicacies as durian. Freezers full of egg noodles, dried shrimp, and other staples. Aisles upon aisles of imported foodstuffs and kitchenware, from woks to steamer baskets. And even a dedicated fishmonger and butcher, where one can procure fresh whole flounder.
***
How Full Kee started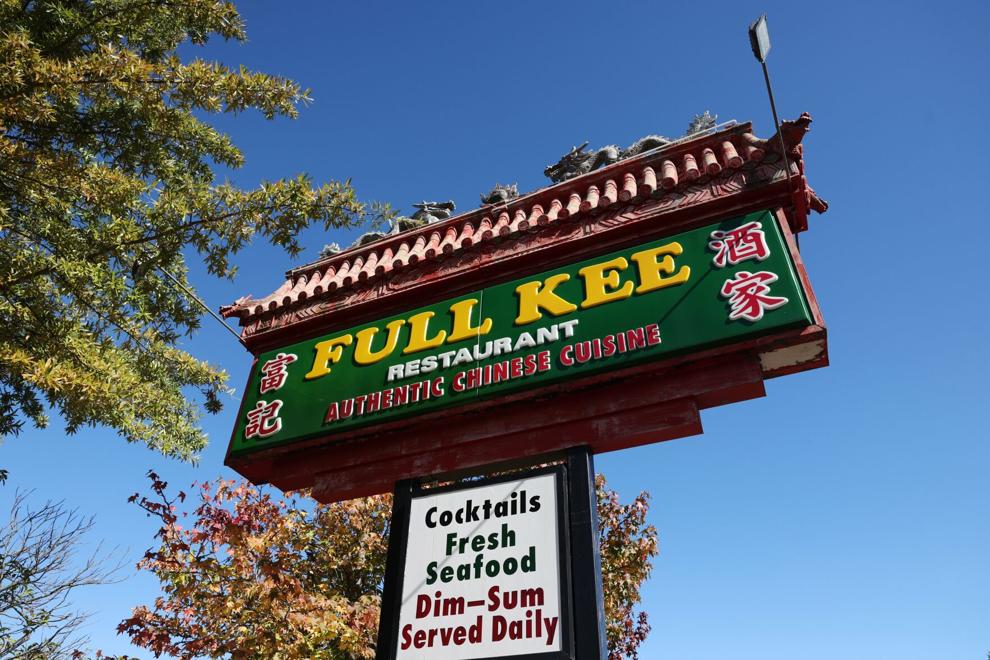 Full Kee, a Richmond dining landmark, has occupied the same storefront on Horsepen Road since it opened. Known for its lobster tanks and siu mei-style rotisserie ducks that hang in a glass display case, as well as for having the only dim-sum cart service in town, the Cantonese restaurant turns 30 next year.
Yet the storied location has an even longer history than that. Before owner Helen Tan and her late husband Paul inherited it, five other Chinese eateries were housed there in the 1980s. Prior to this, it was home to a Carolina-style barbecue joint. And in the 1960s, it was an actual home where a man allegedly killed his own wife.
Tan, whose family is from Teochew, China, grew up in Saigon and arrived, in 1982, as a 20-something refugee to Northern Virginia. She and Paul opened their first Full Kee's in D.C. and Maryland less than a decade later. Neither had been to Richmond before, but they found an ad for the Horsepen spot which, back then, was a place called Mr. Chan's owned by Hoa Tran's family.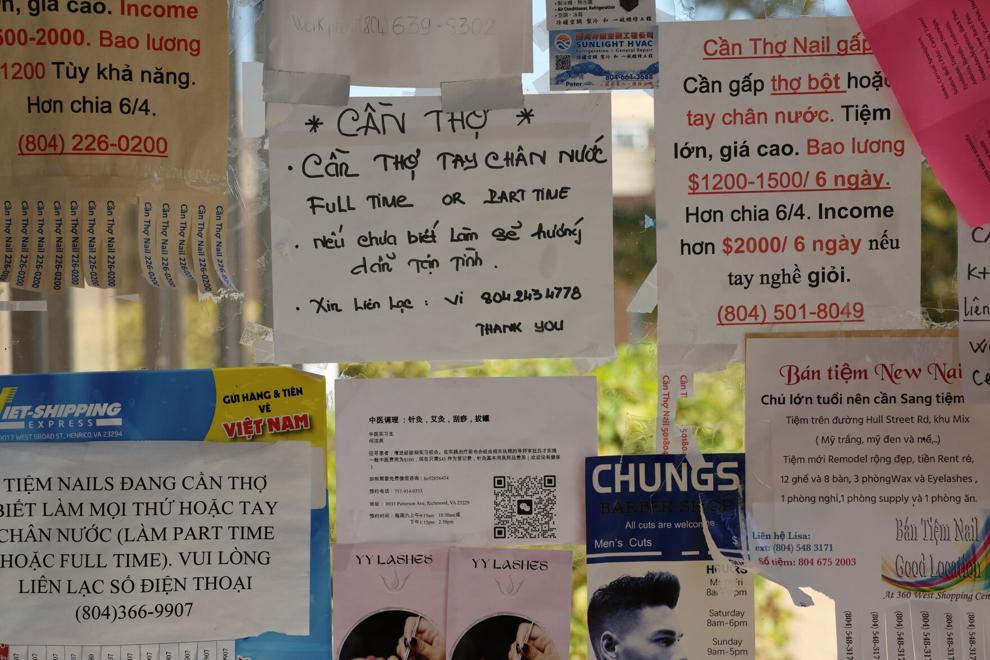 "So I came and opened a restaurant serving traditional Cantonese food, the kind that catered to folks from Hong Kong and Guangdong," said Tan in Cantonese. The couple rented a nearby apartment, a couple miles north of Crestview Elementary.
Other restaurants at the time were mostly serving Americanized Chinese food, she said. But they insisted on doing things the old-school way, just as the Cantonese grandmas and Hong Kong banquet chefs did, like making stocks with a pungent base of salt-cured fish that many Western diners had never tasted before. To drum up business after year one, they even hired a couple of specialty dim-sum and siu-mei chefs from New York City.
The restaurant has since gained a diverse and loyal following. Folks from all over Richmond regularly line up for weekend dim sum, a full-contact sport for some that involves rushing the trolley carts and claiming as many steamer baskets as they can.
Having sold off the other Full Kee branches before her husband passed, the Richmond location, which Tran runs with her daughter Fiona and younger brother Frank, is the only one still in the family.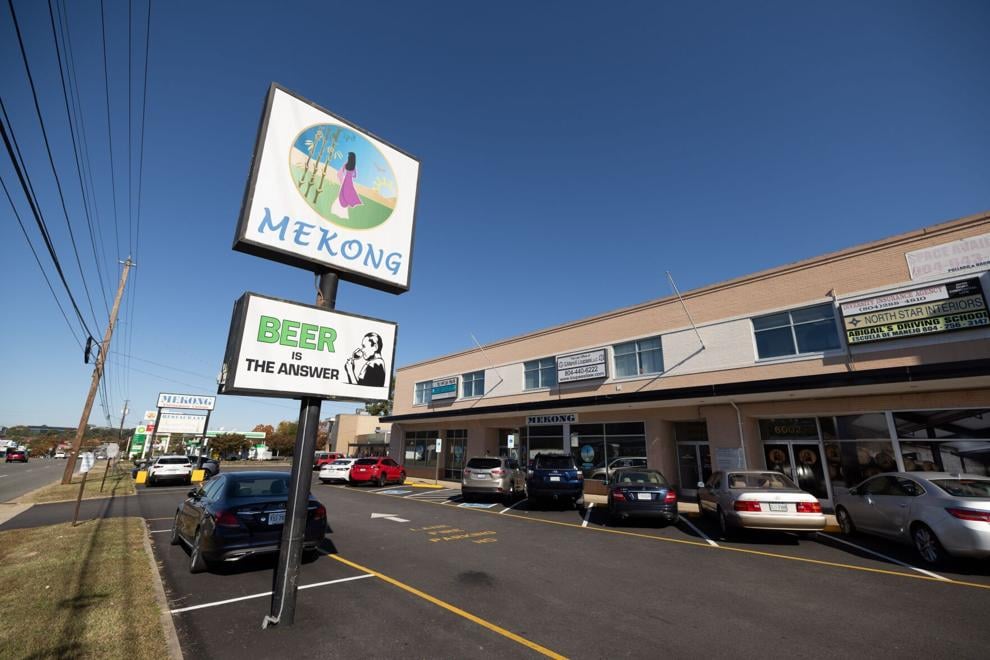 Mekong came onto the scene just one year after Full Kee, a mile away on Broad. Bui's family purchased the space for $70,000 with pooled savings and a loan from a Vietnamese church. Everyone pitched in there, while juggling day jobs. Bui, then, was a student at Reynolds Community College.
The first few years at Mekong, when it was strictly a Vietnamese restaurant, were a struggle. The family even considered closing on several occasions.
As a Hail Mary, Bui threw out the idea of putting Belgian beer on the menu in 1998. It was a bold move. The brewery scene in Richmond, with the exception of Manchester's Legend Brewing, was nonexistent back then.
The gamble paid off. By the early aughts, it became the place for craft beer – "the Asian Cheers," as Hardywood's Patrick Murtaugh told Vice in a 2017 profile on Mekong. The profile even credited the restaurant with "revitalizing the city."
Beer nerds congregated at Mekong, including members of the home brewer's club who continue to meet there on the second Wednesday of each month. And like Murtaugh, a lot of the owners of Richmond breweries – including Hardywood, Triple Crossing, Ardent, Strangeways, Steam Bell, and Lickinghole Creek – hatched their own business plans there.
Draft beers, another of Bui's brilliant ideas, were added to the lineup as a low-cost, high-margin revenue source during the 2008 recession. A single, secondhand kegerator, outfitted with three taps, quickly morphed into two six-taps.
Currently, the restaurant has more than 60 beers on tap, plus hundreds of bottles.
Bui's beer program won Mekong the title of Craftbeer.com's best beer bar in the country three years in a row. And in 2018, Bui made headlines when he was named a James Beard semifinalist for "Outstanding Wine, Spirits, or Beer Professional."
A changing neighborhood
But the Horsepen Road area, like the rest of Richmond, is changing. Its Asian demographic has been slowly waning. By 2000, there were half as many Asians living in Crestview as there were 10 years prior.
As early refugee families saved up enough to buy their own homes, more of them dispersed farther into the suburbs, said Bui, whose family found places out in Glen Allen after a decade of renting in Crestview.
The majority of his relatives eventually moved to Sandusky, Ohio, where they started a second Mekong, leaving Bui to tend to things here with his remaining siblings while also running The Answer Brewpub, which he opened alone in 2014.
Other households were forced out of the area as a result of Gumenick-led redevelopment projects between the mid-90s and the early 2000s.
The Crestview Apartments were redone in 1996, and rents doubled. Roughly 250 more rentals in Crestview were demolished in 1999 to build new homes. And in 2001, the Yorkshire and Suburban Apartments were torn down to make way for the development of Libbie Mill-Midtown.
All of this, concerned residents and housing advocates argued, decreased the supply of rental housing and made it less affordable to live there. Critics viewed it as "the death knell for the international community," according to the Times-Dispatch.
Bui, who often drives through his old stomping grounds, said it's barely recognizable anymore. His childhood home in Crestview is the only one left standing there. The site of the Yorkshire Apartments is now a shiny, modern library. And the Suburban Apartments have since been replaced by luxury condos and retail shops.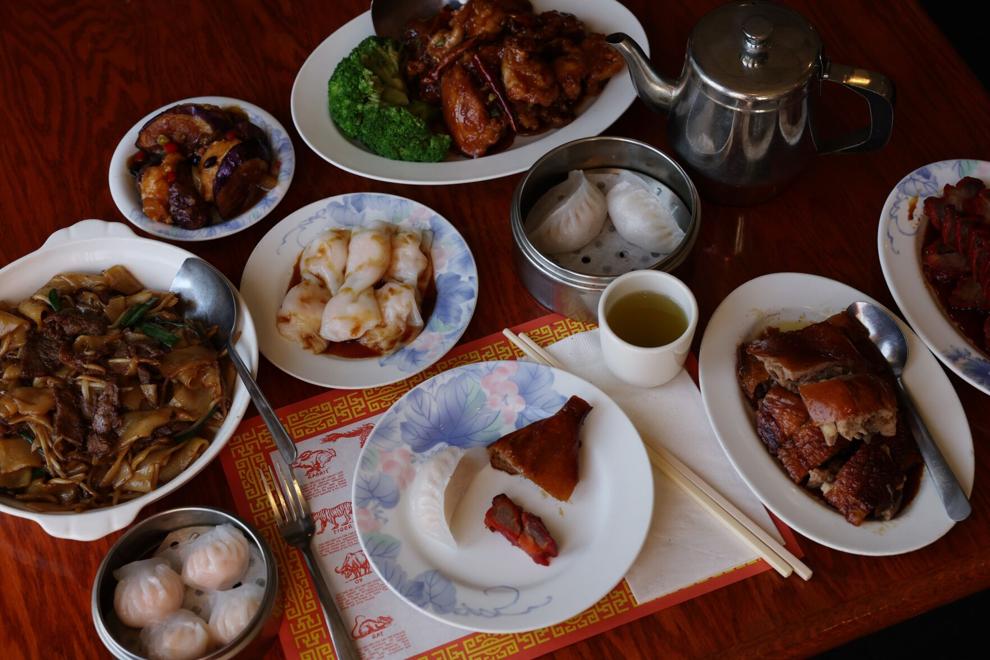 The future of Horsepen
Only time will tell whether the area's strong Asian influence will also fade. Some refugee-owned businesses have closed over the years. But a good number remain.
Full Kee's Tan, for one, is not quite sure how much longer she'll be able to keep things going. Cantonese-trained chefs are harder to come by. And the younger generation isn't particularly interested in learning the craft.
"I'll stay in business as long as I can," reflected the veteran owner, who can still be found folding wontons by hand. "Once I can't, I'll stop."
Meanwhile, Tran, who, just this year, opened 88 Street Food off of Broad with his nephew, has no intention of ever giving up. Having survived being a poor refugee and two cancer diagnoses, the 62-year-old entrepreneur remains determined to take advantage of all the opportunities that the American Dream has to offer.
"If you know where you come from, you will appreciate what you have," said Tran, who keeps the original shirt he wore out of Vietnam as a reminder to himself.
As for Bui, there's a sense of indebtedness to the community that fuels him as well.
"[Our sponsors] never met us. They opened their arms, welcomed us in," he said. And because of their generosity, "I happened to find my love and passion here."
One thing feels certain. Bui's legacy – the mark he has made on Richmond's craft beer scene, which is now as much a part of its history as anything else – will never be erased.
Bui admitted that his kids are often confused to find their own dad featured for his contributions on the walls of such institutions as the Virginia Museum of History and Culture and the Smithsonian's National Museum of American History.
"They said, 'Daddy, it doesn't make sense. You're still alive. How are you in the museum of history?'"
PHOTOS: The history of Horsepen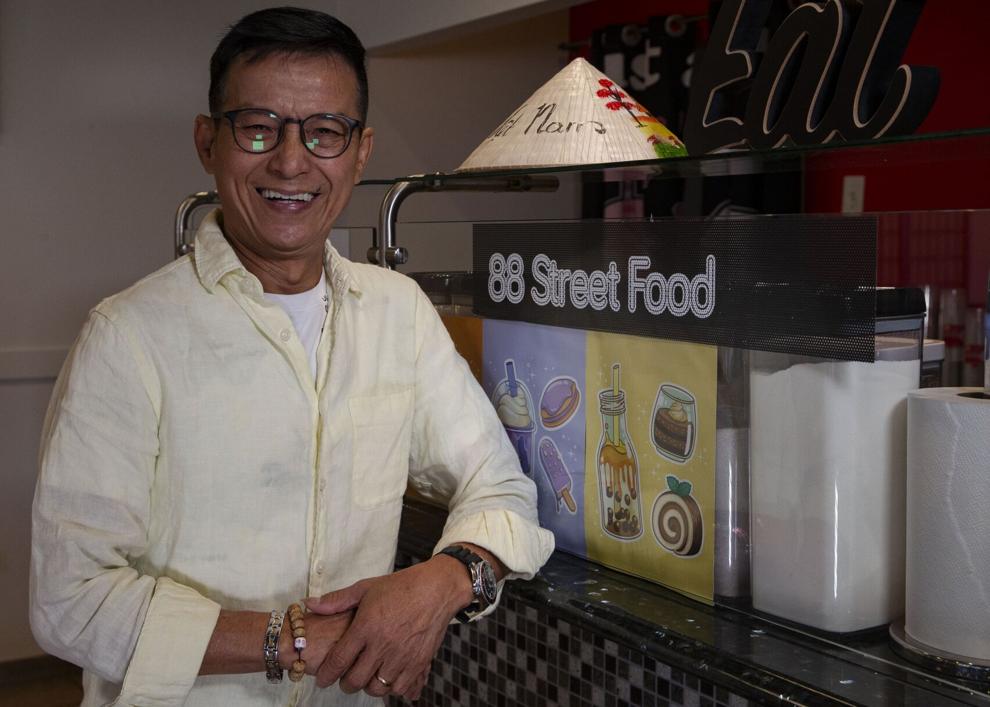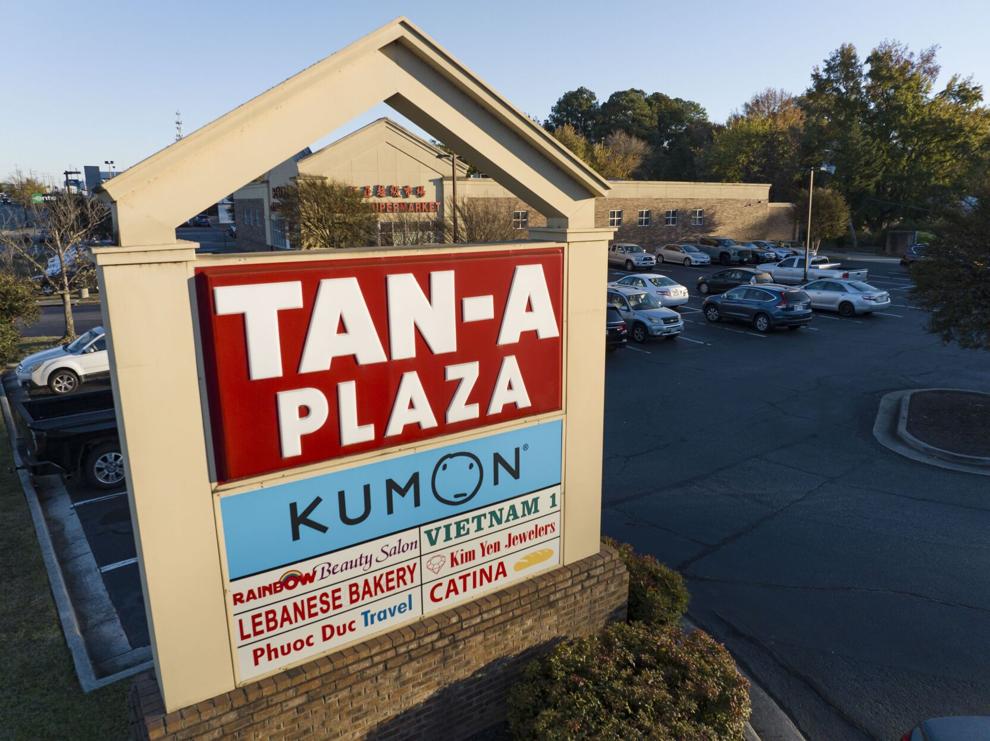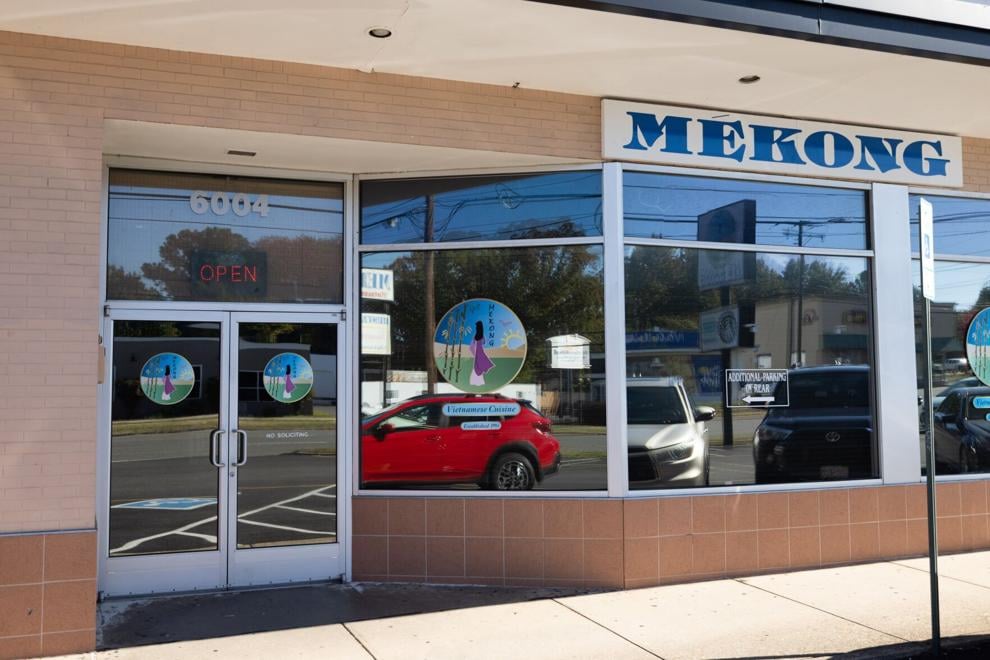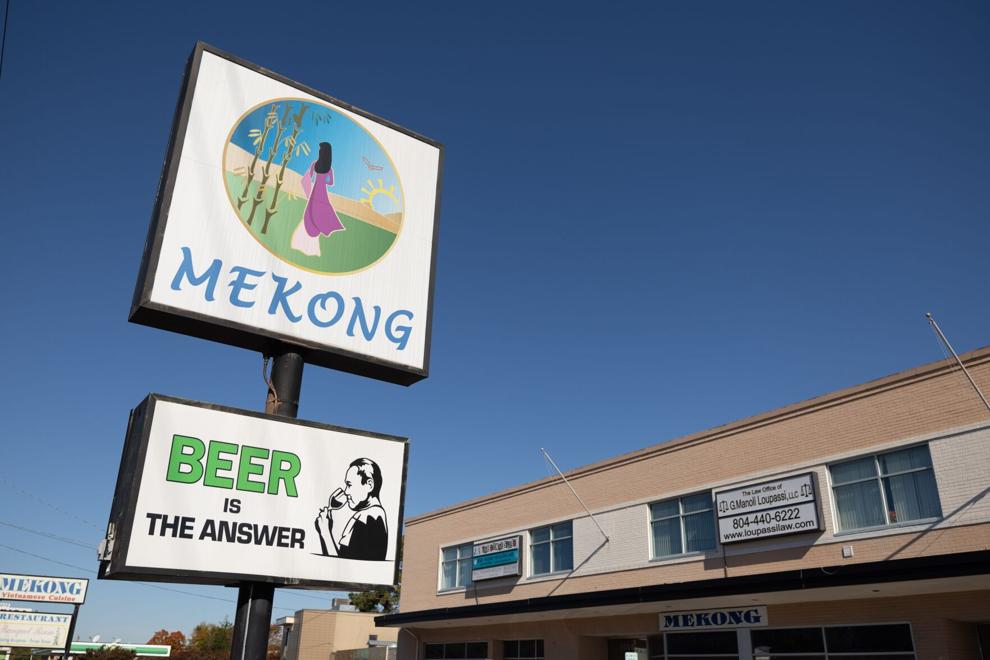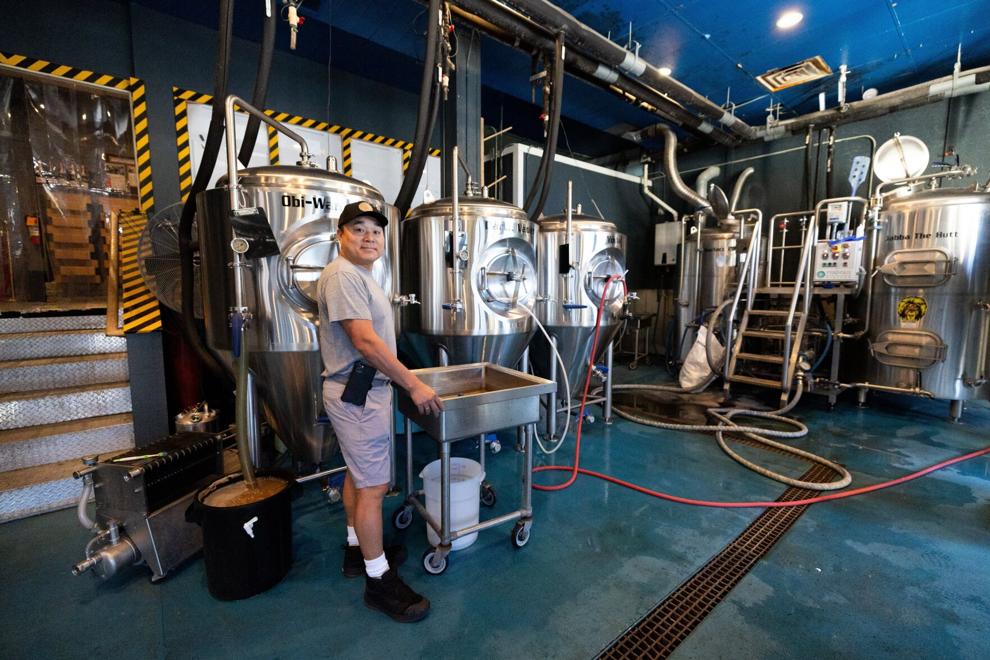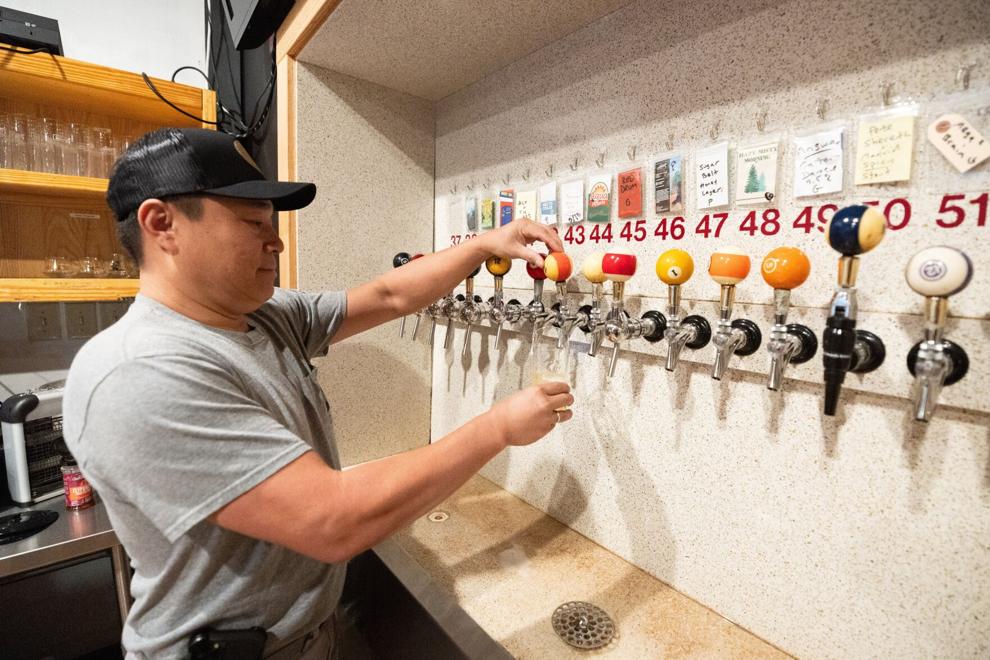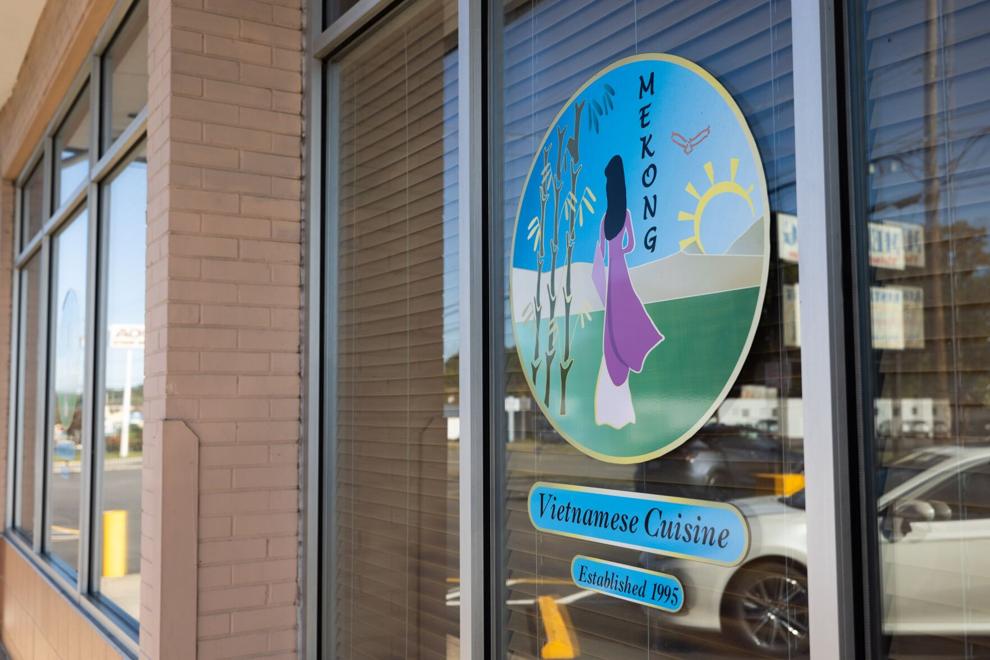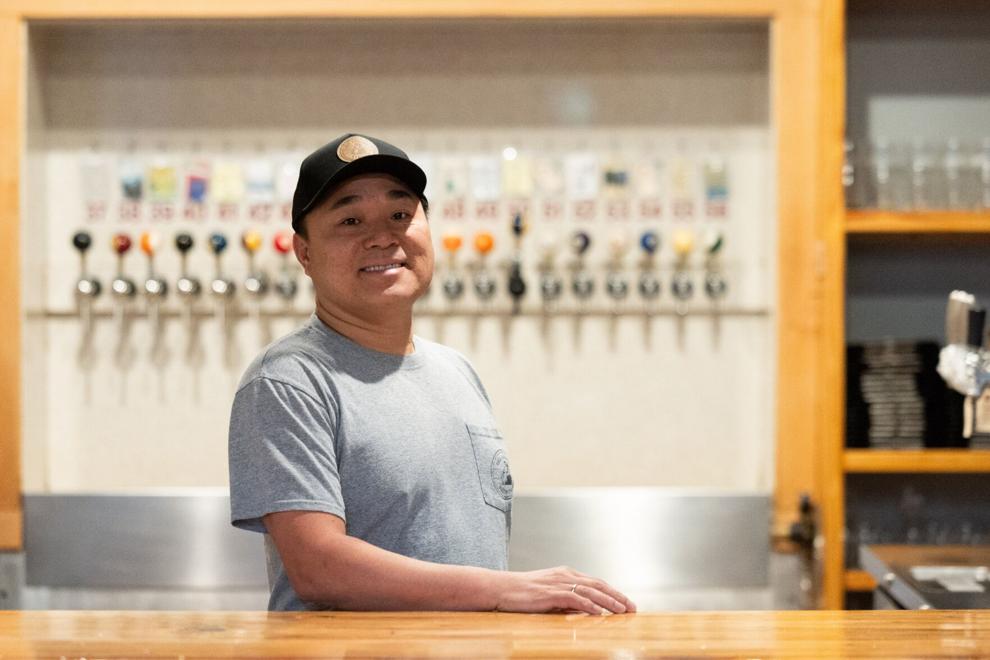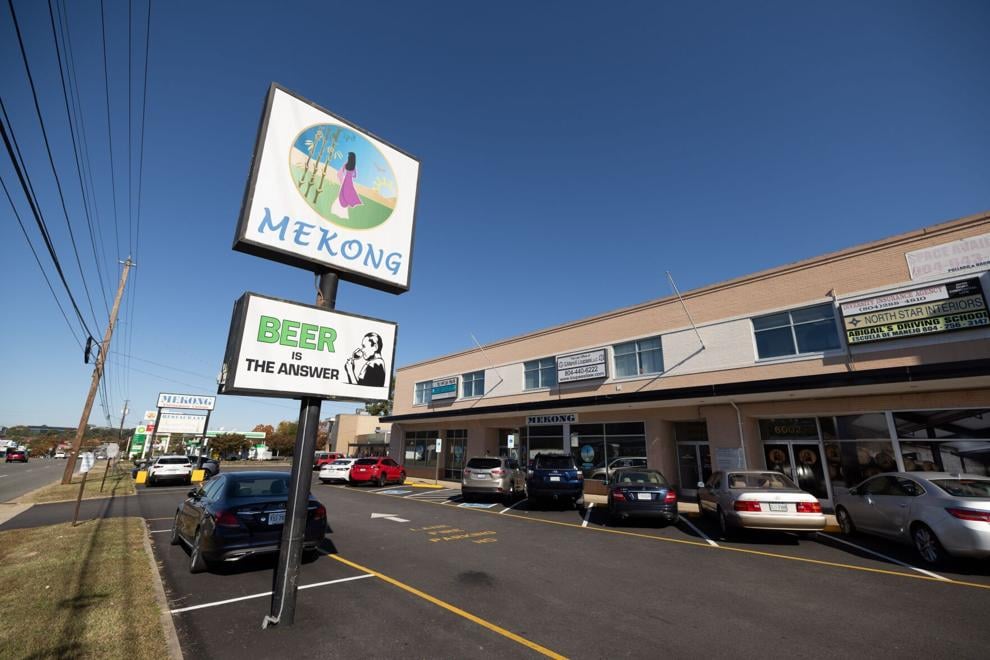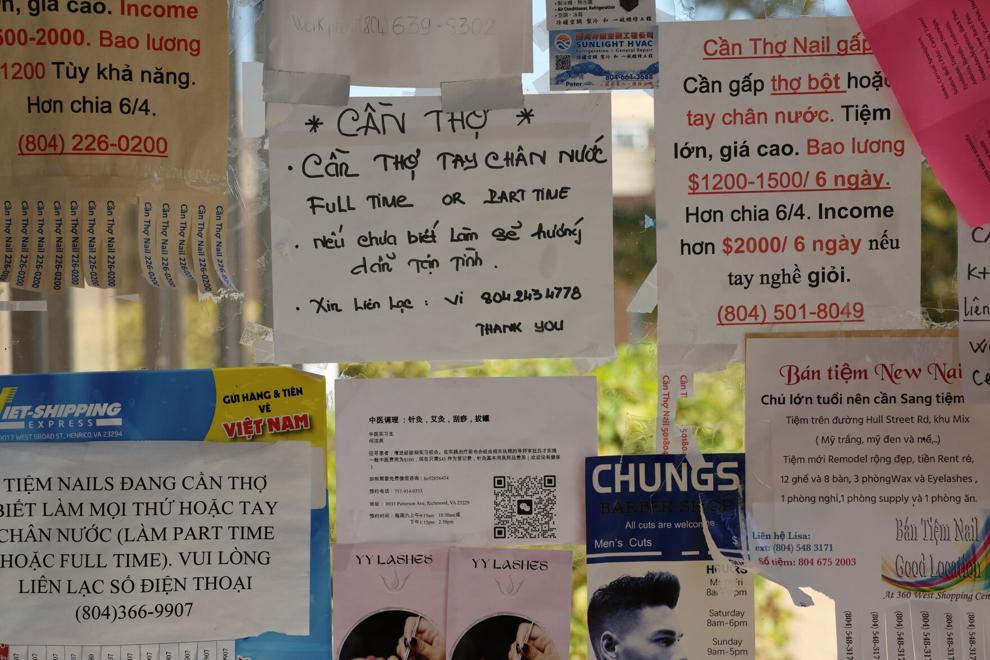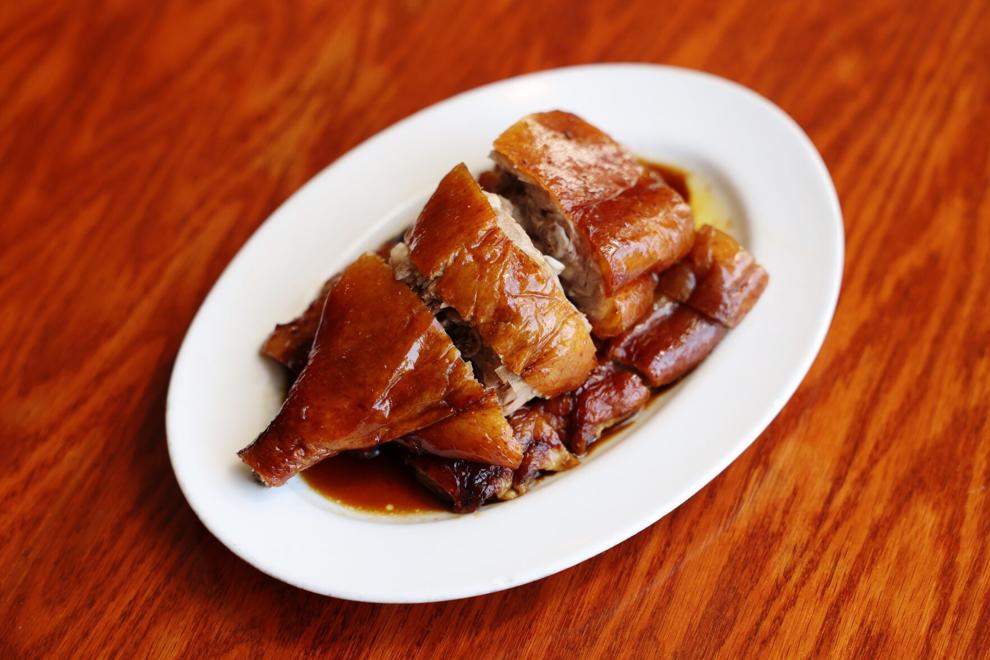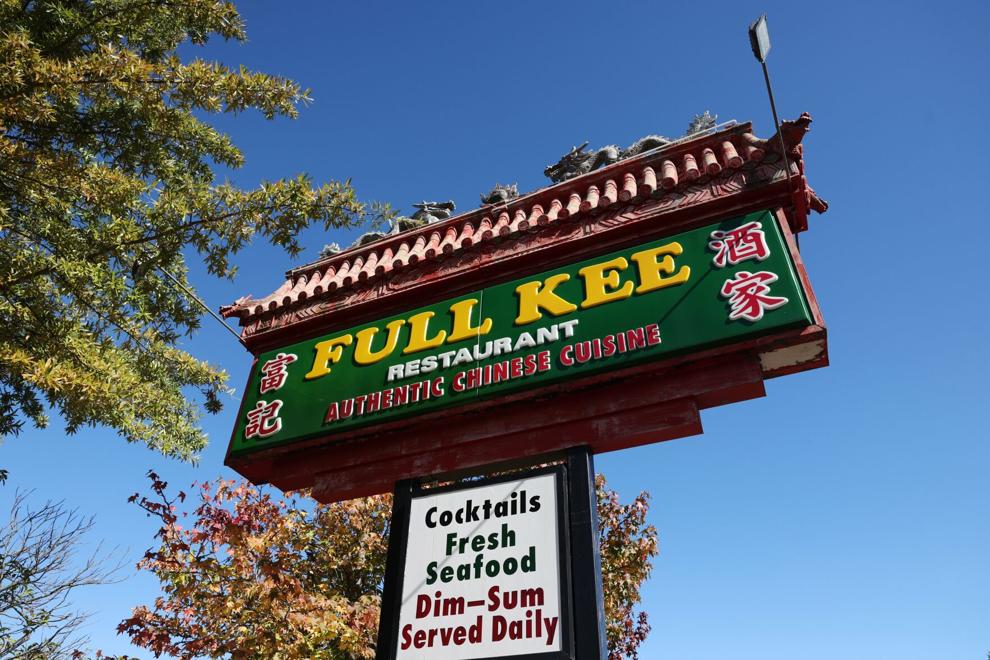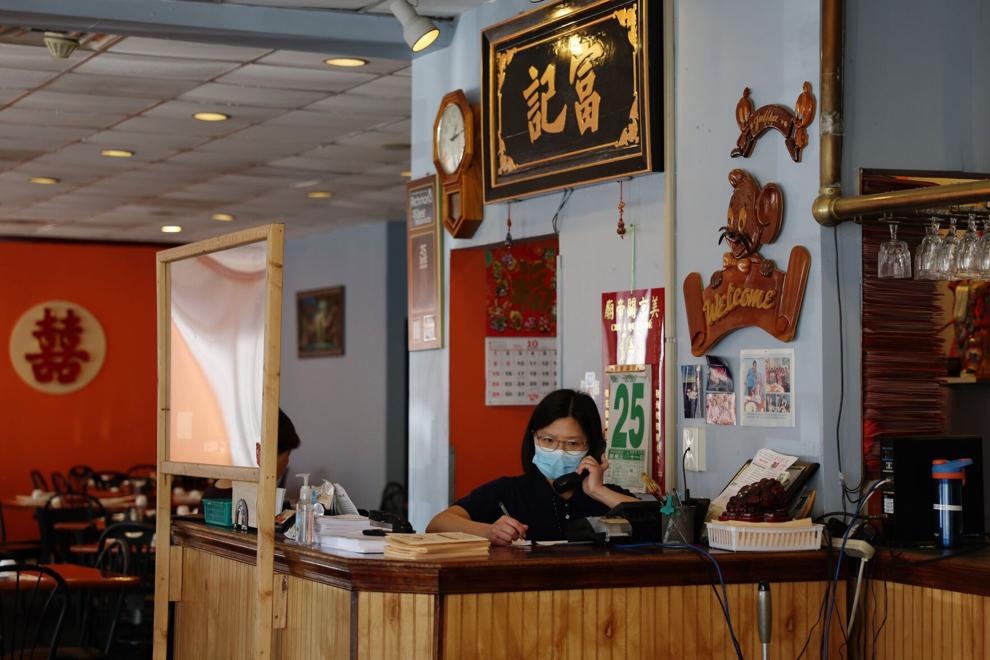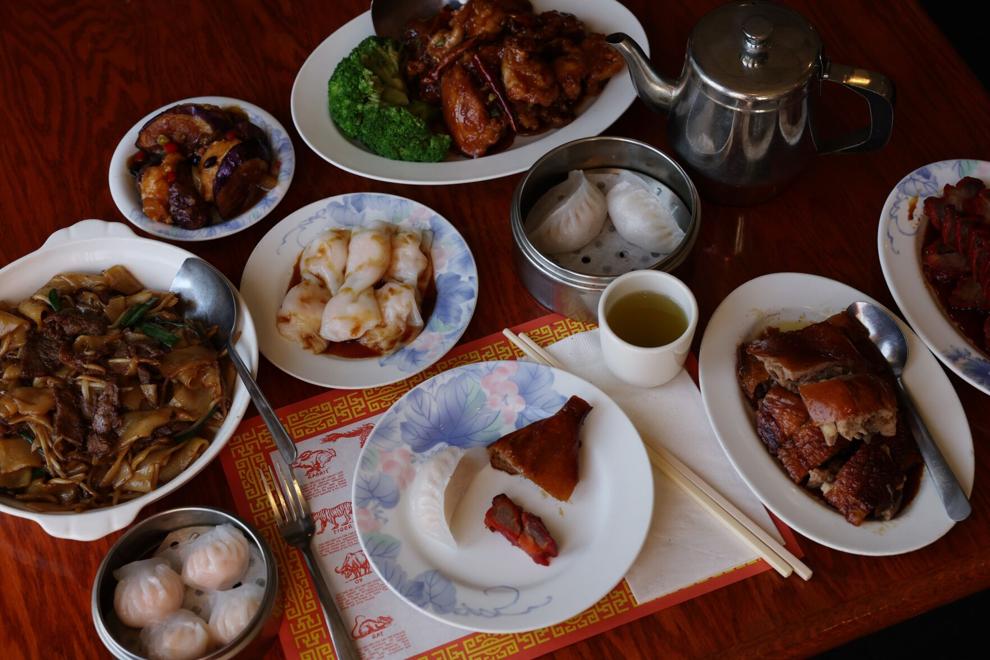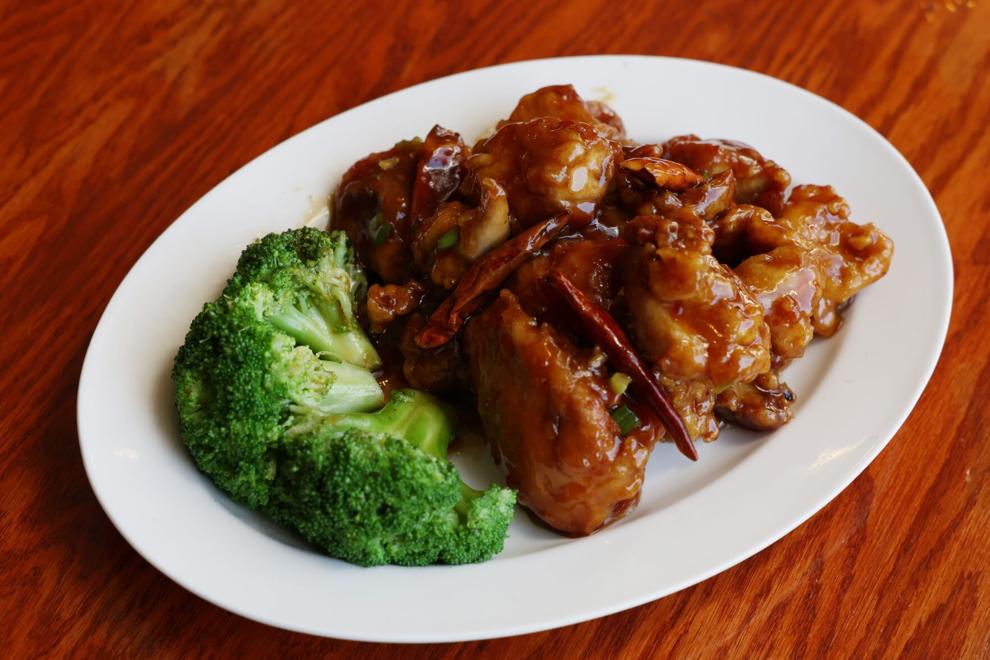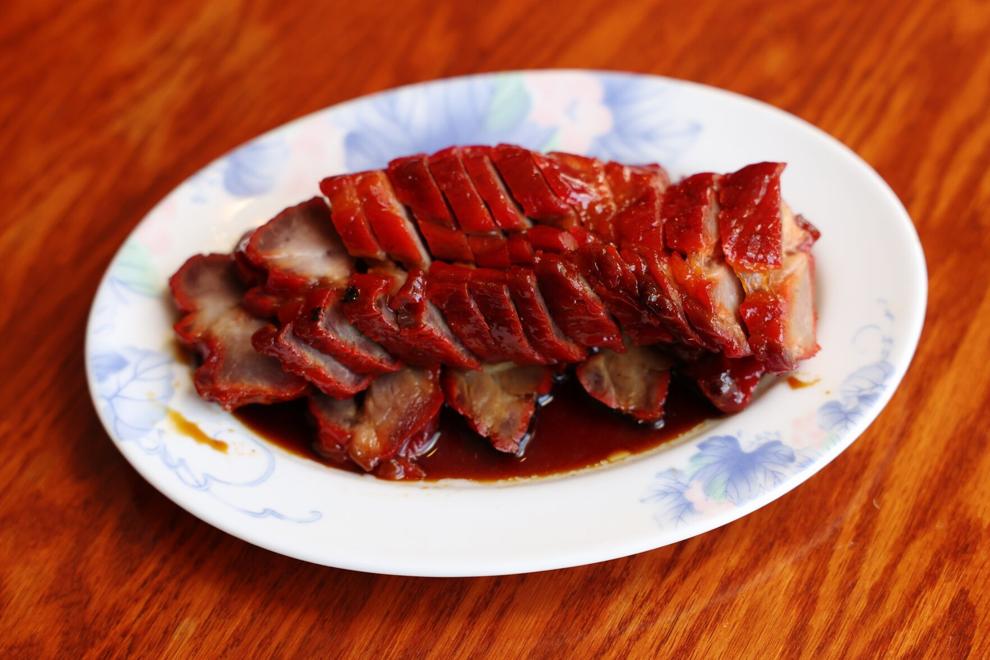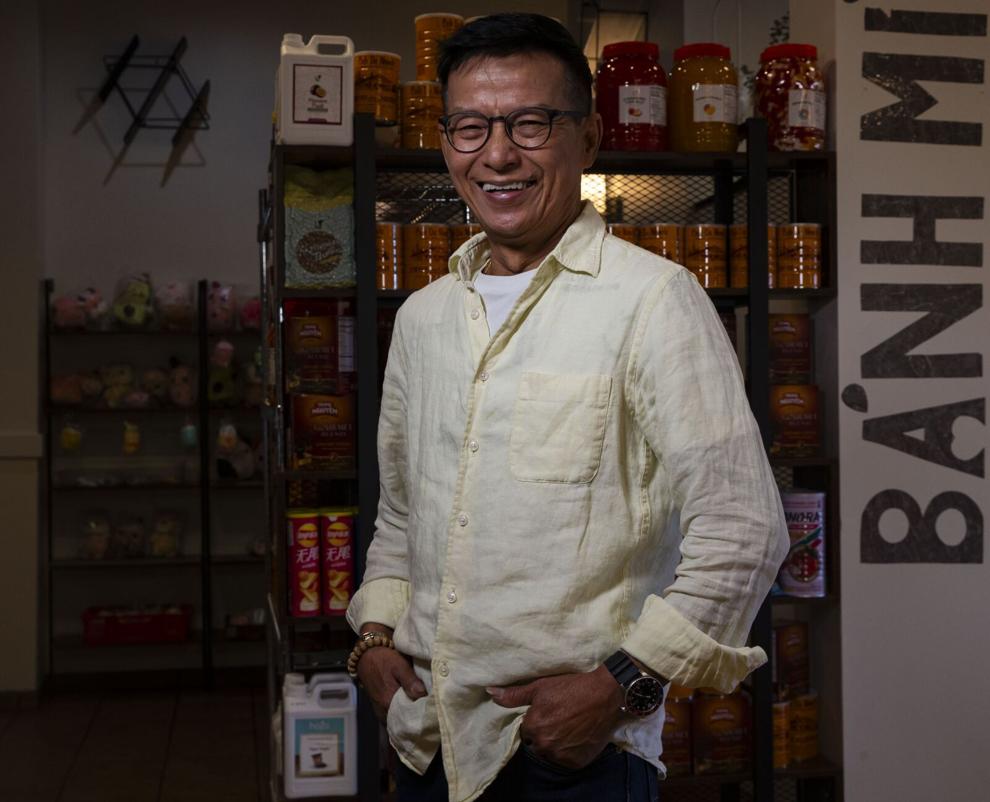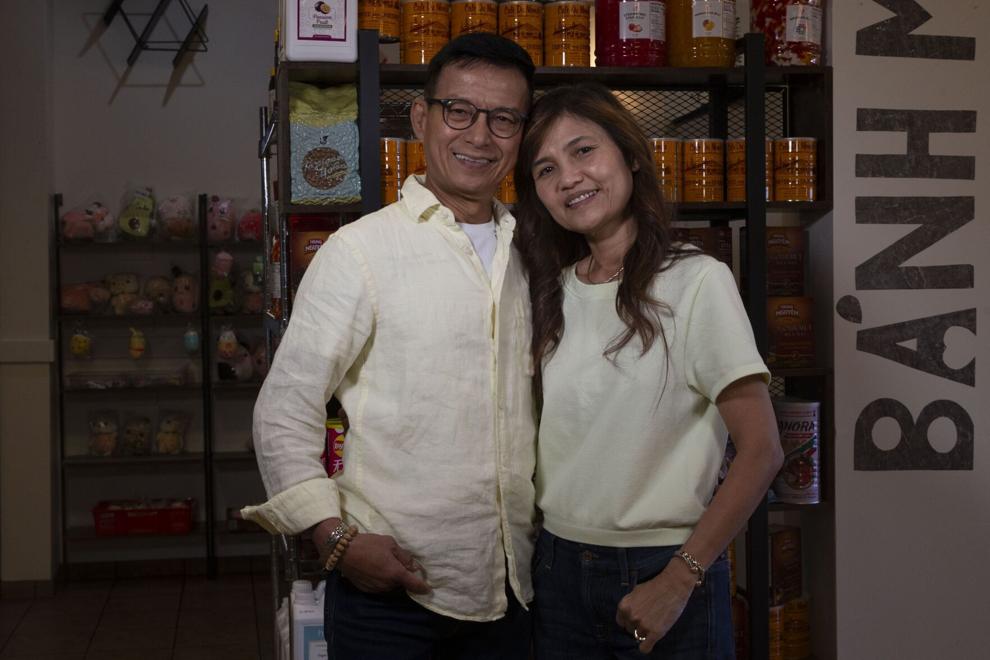 Justin Lo is the Times-Dispatch dining critic. Follow him on Twitter or Instagram @justinsjlo.