Meet the Qatari designers breaking into the global fashion scene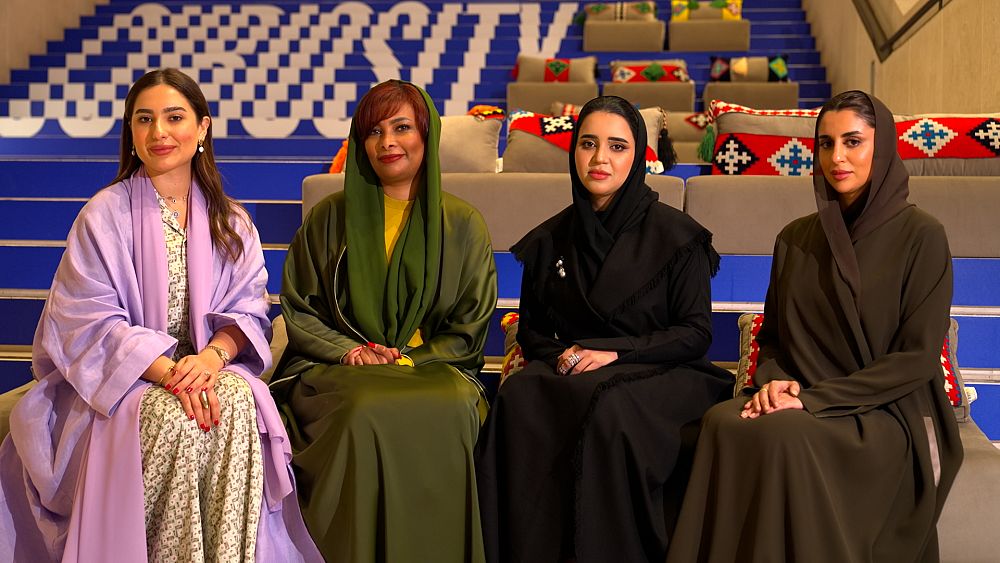 SCENES shines a spotlight on youth around the world that are breaking down barriers and creating change. The character-driven short films will inspire and amaze, as these young change-makers tell their remarkable stories.
The fashion industry is dynamic, diverse and ultra-competitive. In order to succeed, aspiring fashion designers must possess a multitude of skills and be willing to out-work their peers. As young designers take on the mantle, Qatar is witnessing explosive growth in the fashion sector.
Tremendous Growth
Maha Al Sulaiti is an experimental designer and fashion expert. She is also the director of Qatar's M7, a purpose-built fashion, design, and technological innovation institution. According to Maha, Qatar is seeing an inflow of fashion designers entering the market.
"In 1998, we saw the establishment of Virginia Commonwealth University (VCUarts Qatar), which was the first design school in Qatar, and that was over a decade ago. We've seen throughout the decade's many designers in Qatar come through. We have a lot of talent," she says.
Knowing the Market
Qatari fashion designer Maryam Al Darwish is a graduate of VCUarts Qatar. She created her brand in 2015 with a collection of ready-to-wear garments and abayas.
"Most of my designs are a mix of the cultural look with a twist of modernity. So it's a little bit modern. It's not very traditional. And this is how most people like it because they can always wear it during summer when they travel."
When working on a collection, Maryam believes a great designer must have a creative, market-savvy perspective. "You have to know exactly what the people like and their tastes. With time, the clients tell us what they like and what they don't like," explains Maryam. "Your work reflects your own taste. It's like art. You show your art on the piece of garment. And on each collection, you show your creativity," she adds.
Hard work pays off
Lauren Michelle is a Latino-American VCUarts Qatar graduate. She came to Doha in 2012 and established her brand Lorenaa Michelle, all by herself in her third year of University.
"My first collection was shot here in the desert. At that time, I didn't know which photographer to go with, which models to choose from, and how the models reflect your design. It was a stepping stone, and it got me to where I am today," Lauren says. "Now, my business has grown tremendously. We're a total of 50 within my production team and myself," she adds.
Zwara Programme
Graphic designer Aliya Alobaidly went through a lot of struggles during her journey. She quit her job and used her last salary to fund her first collection. "I took time off for two years just to rethink what I want to do in life. My main struggle was to connect to my life purpose. After that, I joined the Zwara programme."
M7 hosts the two-month Zwara Design Challenge annually. According to M7's director Maha Al Sulaiti, the purpose is to connect local creatives with global and regional design professionals who lead workshops and guide participants through the competition. Each year, participants are given a new subject to explore. The designers are encouraged to produce one or more fashion items, such as clothing, fabrics, or accessories.
"We create a mini ecosystem for designers. We have a lot of resident partners that assist these designers throughout their journey, whether they're just starting out or they're more established. We do this through incubation programmes, through accelerator programmes, master classes," she says.
Talent and business acumen are a must to succeed
Talent is an essential attribute for a designer, but it is not a guarantee of success. For a business to survive, designers must be able to sell their products. M7 provides help and support to aspiring designers by giving them business skills and career advice. It helps designers like Muna Al Sulaiti get ready to work on the international stage, giving them a fighting chance to succeed in those markets.
"Every designer in the region, their main goal is to be global. So definitely, this is what I'm working on. I really want to burst the bubble. I really want to go and tell the world we have the potential to actually be in the big fashion scene."
Through M7 and its partners, the designers' dreams are starting to come true. Many had the chance to showcase their collections at the tail-end of the Qatar 2022 World Cup. 'The Qatar Fashion United CR Runway by Qatar Creates' was a global event that was initiated by Her Excellency Sheikha Mayassa Hamad bin Khalifa Al Thani, which received international media coverage.