NFL's Travis Kelce on Taylor Swift Relationship: Everybody Says 'Don't F–k This Up!'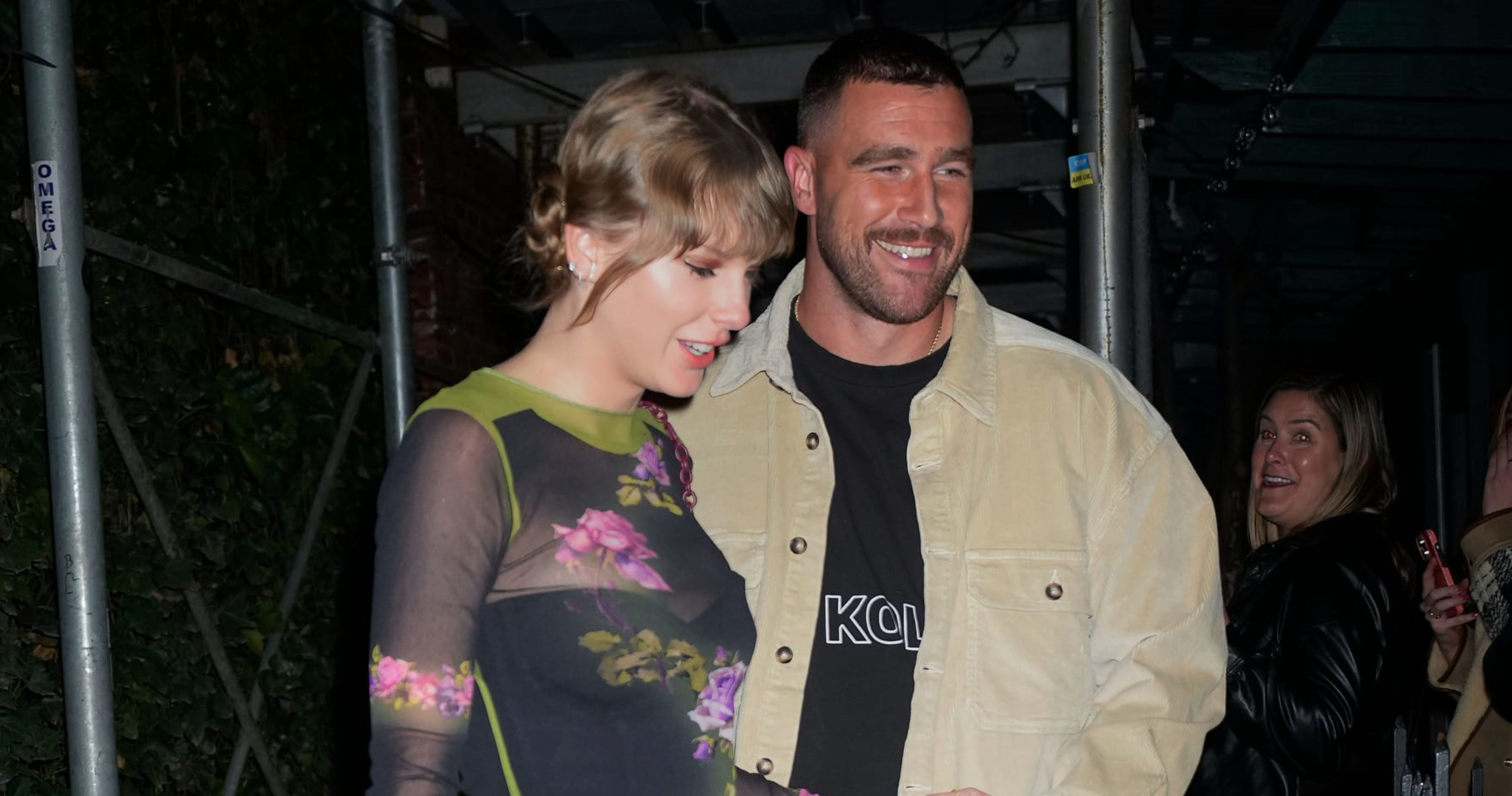 Travis Kelce and pop superstar Taylor Swift have become America's couple, at least for the moment, and the family and friends of the Kansas City Chiefs tight end have offered a pretty simple message of advice to him.
"Everybody around me telling me: 'Don't f–k this up!'" he told J.R. Moehringer of WSJ. Magazine. "And me sitting here saying: 'Yeah—got it.'"
As for how the relationship began, Kelce said he was given an assist from within Swift's family circle:
"'There were definitely people she knew that knew who I was, in her corner [who said]: "Yo! Did you know he was coming?" I had somebody playing Cupid.' He wasn't aware at the time, however; the revelation only came later, after he looked down at his phone and got the shock of a lifetime. 'She told me exactly what was going on and how I got lucky enough to get her to reach out.'
"He lets slip that some of his early helpers were part of the Swift family tree. 'She'll probably hate me for saying this, but… when she came to Arrowhead, they gave her the big locker room as a dressing room, and her little cousins were taking pictures… in front of my locker.'"
The pair has become something of a national obsession, as NFL fans and Swifties converge in a strange vortex of hysteria, but people in the orbit of Kelce haven't seemed to mind the newfound media circus it has caused.
"I'm glad she found somebody she likes and I'm glad Travis found somebody he likes," Chiefs' head coach Andy Reid told reporters this week. "I don't think either one creates a distraction at all."
But Kelce has been far better this season when Swift is in the stands to take in his games than when she has been forced to miss them while on tour:
The Chiefs (7-2) get their toughest matchup of the season to date on Monday night when they face the Philadelphia Eagles (8-1), the team they beat in last year's Super Bowl. Swift won't be in attendance, perhaps a blow to Kelce's potential output.
The Super Bowl rematch normally would be enough of a storyline to carry a primetime game, but add in the Kelce-Swift romance, the battle of the brothers between Travis and Jason Kelce, Reid's former tenure as Philly's head coach and Swift's father being a longtime Eagles fan—the singer is originally from Pennsylvania—and you've got a bounty of intrigue heading into the big game.