People Moves: Ryan Hired to Lead AGCS North America; Goosehead Leadership Promotions; New Private Equity Head at LSM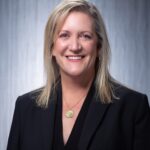 New

You can now listen to Insurance Journal articles!
Tracy Ryan will join the Allianz Global Corporate & Specialty SE Board of Management as Chief Regions and Markets Officer for North America. She succeeds William (Bill) Scaldaferri who has decided to leave Allianz after 23 years, 11 of which were as a Member of the AGCS SE Board of Management.
Tracy Ryan was previously at Liberty Mutual Insurance Group where she was a Board Member and President, Global Risk Solutions North America from 2020, having served in a variety of technical and leadership roles over nearly 30 years. Starting at Liberty Mutual as an actuary, she later led global account management teams, and then the company's commercial insurance product management unit, before becoming executive vice president and chief claims officer for Global Risk Solutions in North America in 2016.
Bill Scaldaferri joined Allianz Risk Transfer, Allianz's Alternative Risk Transfer business, in 1999, being appointed CEO of the ART Group in 2009. He has been a Member of the Board of Management of AGCS SE since 2012, and Chief Regions & Markets Officer for North America since 2016. During this latter period, he led the integration of Fireman's Fund Insurance Company into AGCS, as well as the subsequent successful turnaround of AGCS' North American business which now represents 48% of AGCS's global business.
Ryan starts in AGCS's New York office on March 7, taking on Scaldaferri's regional role as president and CEO of Allianz Global Risks US Insurance Company, AGCS's primary North American carrier, with immediate effect and will join the AGCS SE Board from April 1, subject to the usual regulatory approvals.
Goosehead Insurance Announces Key Leadership Team Promotions
Goosehead Insurance, Inc. has made several leadership promotions, including the appointment of Matthew Hunt as vice president, agency operations.
Hunt began his career with Goosehead in 2010. He has played an instrumental role in opening new markets across the country, recruiting talent and supporting Goosehead's expanding network of franchises.
Goosehead, headquartered in West Lake, Texas, also promoted four new managing directors across various departments, including:
Chelsea Donner has been promoted to managing director of the service department. Donner launched Goosehead's San Antonio, Texas, service center in August 2021 and will now lead the San Antonio office. She began her career with Goosehead in 2017.
Dericka Marshall-Dillon has been promoted to managing director of human resources. Marshall-Dillon oversees both the HR and payroll departments, including onboarding/offboarding operations, employee engagement, benefits administration and leaves and accommodations. She joined Goosehead in 2013.
Johnny Preston has been promoted to managing director, human capital development. Preston is responsible for improving agent productivity across the company's franchise and corporate channels. He has been with Goosehead since 2008.
Silver Burney has been promoted to managing director of corporate sales in Fort Worth, Texas. Burney will oversee Goosehead's Fort Worth and San Antonio markets and will continue his role in recruiting, training and growth in both the corporate and franchise channels. He joined Goosehead in 2016.
Liberty Specialty Markets Promotes Lukehurst to Head of Private Equity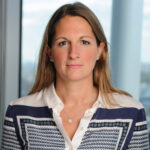 Liberty Specialty Markets (LSM), part of Liberty Mutual Insurance Group, has promoted Rachael Lukehurst to the newly created role of head of private equity. Lukehurst is based in London, England.
In her new role, Lukehurst will manage the global relationships between LSM, headquartered in Boston, Massachusetts, and its private equity partners.
Lukehurst has been with LSM since 2007, joining as an assistant underwriter. Before this role, she was head of revenue transformation and a senior underwriter. She began her insurance career in 2006, working for Reynolds Porter Chamberlain as an assistant loss adjustor.
Topics
Leadership
Interested in Leadership?
Get automatic alerts for this topic.