Some leaving town early, as storm threatens Thanksgiving travel Tuesday into Wednesday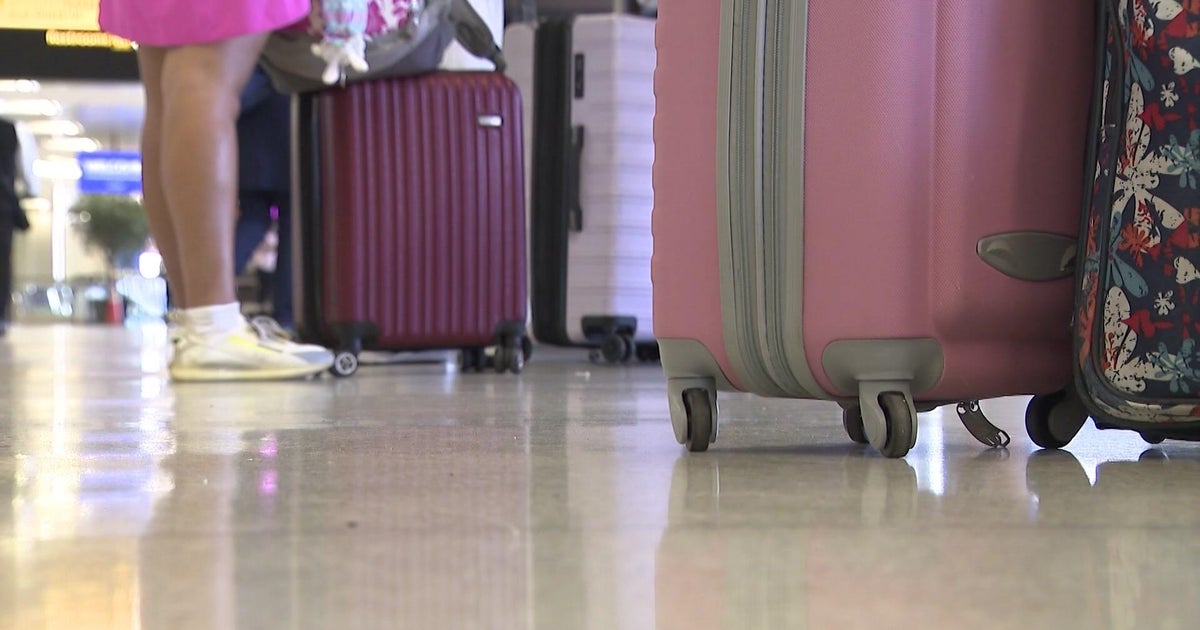 NEW YORK — A storm is expected to hit the Tri-State Area on Tuesday, and it could have a big impact on Thanksgiving holiday travel.
Many people got a head start over the weekend and got out of town early.
Gov. Kathy Hochul says upstate New York could get hit the hardest by the storm, and the state will be ready for the worst-case scenario.       
Meanwhile, AAA and TSA expect Tuesday and Wednesday to be the busiest travel days. 
TSA is preparing to check in more than 30 million passengers between last Friday and the Tuesday after Thanksgiving. 
CBS New York's John Dias spoke with a family at Newark Liberty International Airport, who said they started planning their trip last year. 
"It was easier to get out, and we decided to come home on Black Friday late at night, because we did hear about the travel situation toward the weekend," Sparta resident Marilyn Muse told Dias. 
AAA predicts 55.4 million Americans will travel overall this holiday – a 23% increase from last year. 
The agency expects this will be the third-busiest Thanksgiving travel season since it started keeping track in 2000, especially on the roads, with a projected 49.1 million traveling by car this year — up nearly 2% from last year.
AAA says the best time to drive or fly is early Thanksgiving morning. 
Stick with our First Alert Weather team for the latest forecast as the storm approaches. 
Thanks for reading CBS NEWS.
Create your free account or log in
for more features.