Stormy weather threatening Thanksgiving travel plans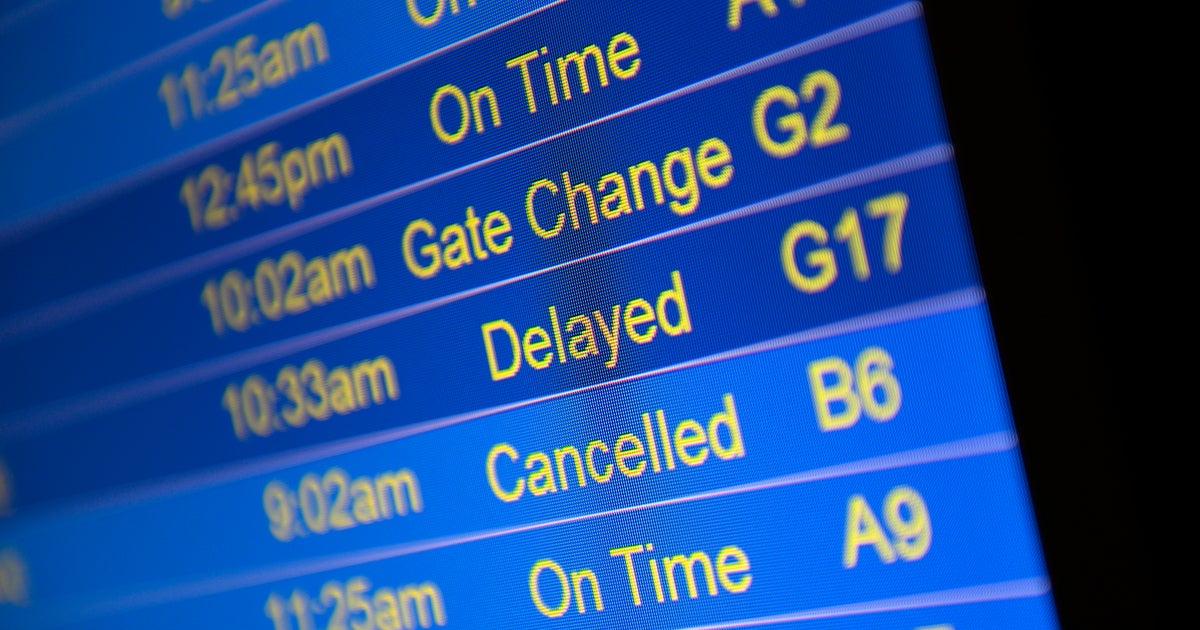 As airlines prepare for what is predicted to be the busiest Thanksgiving ever and even more Americans get set to to hit the road for the long holiday weekend, stormy weather could upend plans for millions.
More than 10 million people have already passed through Transportation Security Administration checkpoints since Thursday, pacing far ahead of even 2019's pre-pandemic numbers. Nearly 50,000 flights are expected on Wednesday alone. To handle the load, the Federal Aviation Administration is opening up extra airspace usually reserved for the military along the East Coast.
Severe storms have already hammered parts of the Deep South. Reported tornadoes damaged homes and knocked out power in Mississippi on Monday night, and tree limbs fell onto homes in Louisiana.
The storms have pushed into the Southeast, where some areas could see gusts up to 60 mph, Weather Channel meteorologist Stephanie Abrams reported. Tuesday night, parts of the Northeast could see rain, snow, ice and winds up to 60 mph. 
Snow may fall in areas of higher elevation throughout the Northeast, with some spots seeing 1-3 inches, but most of it will be compacted down and melted by the rain on Wednesday, according to CBS Boston.
There may be some localized flooding in parts of Massachusetts on Wednesday, CBS Boston reports, while the heavy wind and rain may force flight delays and cancellations on what is usually the busiest travel day of the year.
"While we can't control the weather, we will also be using every tool at our disposal to keep cancellations and delays as low as possible in the first place, including working collaboratively with the airlines," said Transportation Secretary Pete Buttigieg.
Railways may be backed up as well. Amtrak's high-speed Acela service between Boston, New York and Washington, D.C., is expecting a roughly 25% jump in riders. Amtrak president Roger Harris told CBS News the company is expecting around 125,000 customers per day all Thanksgiving week.
AAA expects more than 49 million Americans to travel by car for Thanksgiving this year, thanks in part to gas prices that are 37 cents cheaper than this time last year. That saves drivers about $5 every time they fill the tank, according to AAA spokesperson Andrew Gross.
Much of the country will see relatively warm and dry weather on Thanksgiving Day, except in parts of the Northern Plains and the Front Range, which may see some snow, according to The Weather Channel.
For the journey home, there's a chance of some snow and sleet in the Northeast on Sunday, according to The Weather Channel.
Kris Van Cleave contributed reporting.