Two-thirds of Sanders and Warren primary voters have concerns about Biden's age, poll finds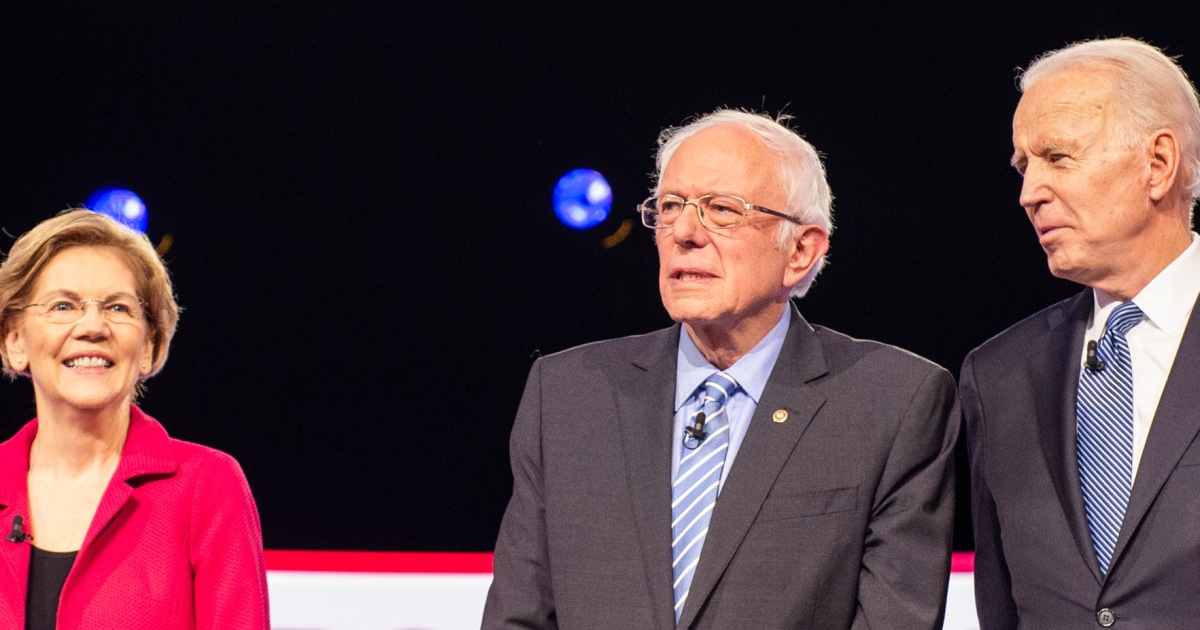 By Mark Murray and Alexandra Marquez
One of the main findings from the latest national NBC News poll is that a greater share of all voters say they have major or moderate concerns about President Joe Biden's mental and physical health (a combined 74% of voters) than say they have major or minor concerns about Donald Trump's multiple criminal trials (62% of voters).
Part of what is driving that larger concern about Biden are voters who say they backed either Bernie Sanders or Elizabeth Warren in the 2020 Democratic primaries — and who still say they will vote for Biden over Trump in 2024.
Of the Sanders and Warren voters polled, 64% say they have concerns about Biden having the necessary mental and physical health to be president for a second term. Just 34% of Biden primary voters share the same concerns.
(By comparison, just 30% of Republicans — including 43% of Republicans who don't identify with the "Make American Great Again" movement — say they have concerns about Trump's multiple criminal trials. And only 21% of Republicans, including 29% of non-MAGA Republicans, have concerns about Trump's own age and mental fitness.)
Sanders/Warren primary voters also are less likely to approve of Biden's presidency than Biden primary voters are, though by a small difference.
Eighty-eight percent of Biden primary voters approve of Biden's job as president, versus 77% of Sanders/Warren primary voters.
The numbers show how even though Biden won the 2020 Democratic nomination fight, he has never commanded the complete loyalty of his party base the way some past presidents have.
But Biden and Sanders/Warren primary voters agree on this key matter: They're overwhelmingly supporting Biden over Trump in a hypothetical matchup.
Fully 95% of Biden primary voters side with the Democratic president in a 2024 rematch, as do 90% of Sanders/Warren voters.