U.S. Issues New Travel Advisory for Costa Rica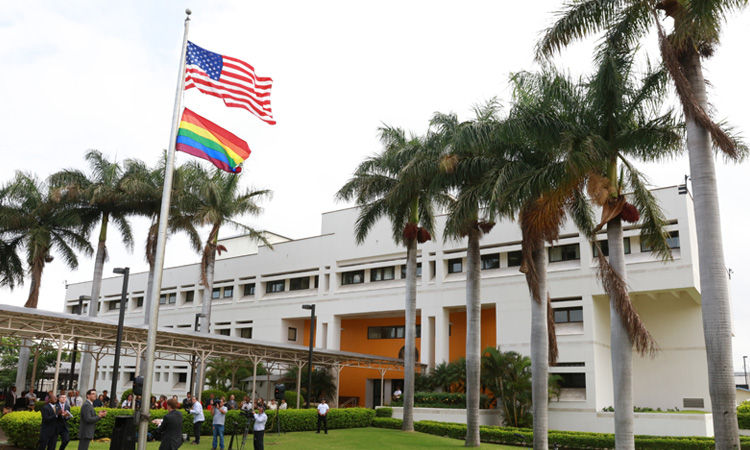 Costa Rica is a popular getaway given its close proximity to the U.S., with stunning beaches, lush rainforests, and welcoming locals.
These are just a few of the highlights of this Central American paradise.
What is normally considered to be a safe destination for travelers, Costa Rica has had an uptick in violent crime recently. As has been the landscape of world events over the past few years, what seems to be normal can change quickly.
U.S. Embassy Issues Warning
Some would say Rule #1 of traveling to a foreign country is to always be aware of your surroundings. Bad things can happen anywhere at any time, whether it's petty pickpockets or more dangerous situations. So, it's important to heed caution at all times. Getting too comfortable in an unfamiliar place can be a big mistake.
The U.S. government has a 4-level system to determine the outlook on safety for each country:
    Level 1 – U.S. citizens should exercise normal precautions
    Level 2 – U.S. citizens should exercise increased caution
    Level 3 – U.S. citizens should reconsider travel plans
    Level 4 – U.S. citizens should not travel
Earlier this week, the U.S. issued a Level 2 alert for Costa Rica, advising Americans to take extra precautions due to an increase in violent crime. There were no specific examples given as to what they have insider information on, but an alert like this should be taken seriously.
It was noted that most of the recent criminal activity has been taking place in the capital city of San Jose, which is home to the country's biggest airport. San Jose is the main hub where most visitors begin their Costa Rica adventures. A recent report showed American tourists flocked to Costa Rica in droves, with more than 1.2 million visitors arriving by plane.
These are the guidelines provided by the U.S. Embassy in Costa Rica:
Be watchful when in a public area, specifically when exiting a store or venue.
Be aware of your surroundings and immediately leave any area that does not feel safe.
Do your best not to stand out in a crowd, and it is always best not to be alone.
Do not be flashy – keep valuables such as electronic, jewelry, and money hidden from public view.
It is best to walk around at night within a group on well-lit streets. Do not walk alone at night.
Provide someone you trust with your contact information and let them know of your whereabouts, such as when and where you will be going.
When leaving your home, hotel, or vacation rental, it is advised to always keep doors and windows locked. Turn on the security system (if applicable).
When driving, it is advised to keep doors locked at all times. Even when doors are locked, do not keep valuables in sight, such as phones or jewelry.
The embassy always recommends its citizens enroll in STEP, a government program to inform travelers of the latest security alerts. If someone is in immediate danger, the Costa Rica emergency phone line is 911, just like the U.S.
Pushback from Costa Rica
Costa Rica relies heavily on tourism as there is so much to do for travelers to enjoy the Pura Vida lifestyle! When safety comes into question, this can damage their reputation and severely hurt their economy.
The Minister of Public Security, Jorge Torres, questions how the U.S. came to this conclusion of issuing a travel advisory. Seemingly caught in the middle of his own "irresponsible" government and his opinion of the embassy's unjust travel advisory, he did admit there truly is an increase in violent crime. While the U.S. did not provide specifics, Mr. Torres believes drug wars between gangs are mostly to blame.
At present time, there is no update on what the plan is to alleviate this problem. Costa Rica has acknowledged the surge in violence but may be in the damage control stage until a better strategy is formed. Step one might be to start tapping into the hefty funds the U.S. donated just last month to assist in keeping people safe. (https://www.traveloffpath.com/u-s-issues-new-travel-advisory-for-costa-rica/)