VW's New Brand, Scout, Will Build EV Pickups and SUVs in the U.S.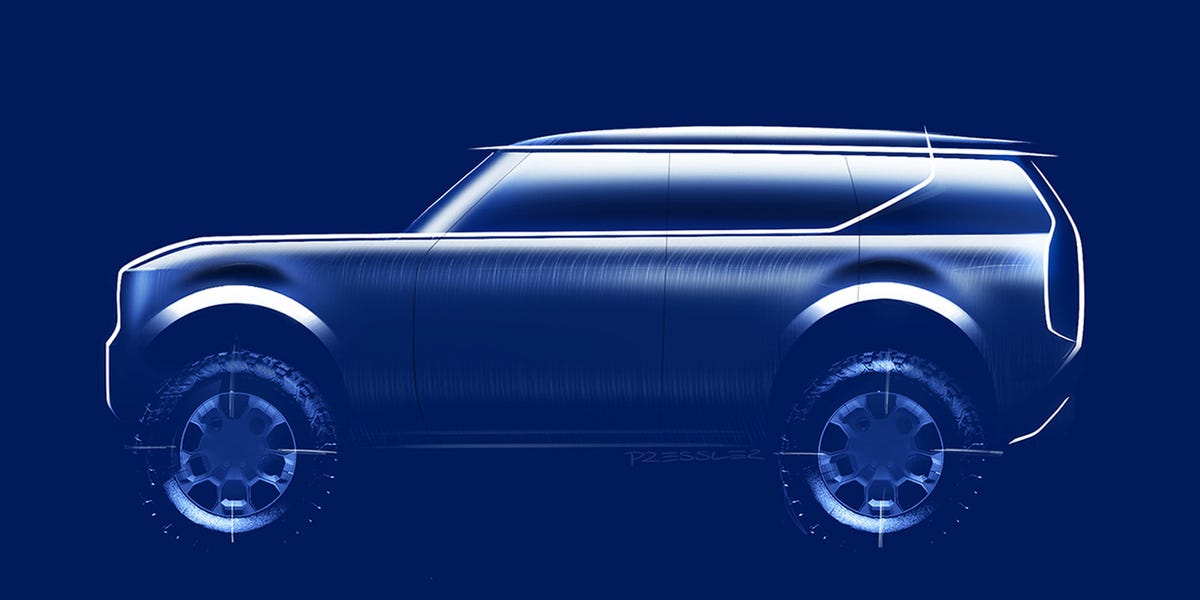 VW's new Scout-branded trucks and SUVs are scheduled for 2026, and now we know they will be built in the Palmetto State.

The $2 billion plant will create an estimated 4000 jobs and will be able to produce 200,000 EVs a year.
Currently, VW builds the ID.4 in Chattanooga and has plans to increase EV production there, but the South Carolina plan will be Scout-specific.
Volkswagen will build electric vehicles for its upcoming Scout Motors brand in South Carolina, the company announced this week. The EV plant will be VW's second vehicle production facility in the U.S., but it won't make anything but Scout models.
VW's board of management has announced that the company will build a new assembly plant for Scout vehicles in Blythewood, South Carolina, at a cost of $2 billion. The plant is expected to begin producing an electric pickup truck and "rugged" SUVs with the Scout name in 2026. The new Scout EV plant will create an estimated 4000 jobs and be able to make over 200,000 vehicles a year when fully operational. These will all be Scout vehicles, not EVs for other VW brands, a VW spokesperson told Automotive News.
VW currently operates one factory in the U.S., in Chattanooga, Tennessee. The company announced last May that it will spend over $7 billion in North America over five years to "boost its product portfolio, regional R&D, and manufacturing capabilities" in the region. Volkswagen started building the ID.4 in Chattanooga in July 2022, with plans to produce 7000 EVs a month. This number should increase throughout 2023. The automaker also started up a battery engineering laboratory in Chattanooga last year and has said it intends to "build up" battery cell production in the U.S.
The new Scout plant fits in with other commitments VW made as part of the $7.1 billion announcement from last May. At that time, VW said it would launch not only the American-assembled ID.4 in 2022 but also the ID. Buzz in 2024 and "new electric SUVs from 2026." VW also builds EVs in Europe and China and has talked about a new Canadian battery plant.
VW took control of the Scout brand in 2021 when it acquired Navistar (which was the successor to International Harvester, which created the original Scout). VW officially revived the brand in 2022. Scout Motors CEO Scott Keogh, formerly CEO and president of Volkswagen Group of America, wrote about the plant on LinkedIn and said that "What started in 1960 comes full circle today. Scout is once again reimagining the adventures that an off-road vehicle can deliver – only this time, it's with an all-electric platform. Today, we are closer than ever to putting an important American icon on the road."
Nowhere in these factory announcements did we learn any details about the vehicles themselves, but Keogh's words hint at some all-electric outdoor fun is on the way. "Scout has always been the vehicle that takes your family camping and also shows up on the job site every morning," he wrote. "This is not changing. Scout's versatility remains intact, and America's love of driving will be revived."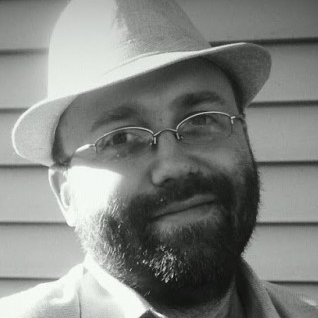 Contributing Editor
Sebastian Blanco has been writing about electric vehicles, hybrids, and hydrogen cars since 2006. His articles and car reviews have appeared in the New York Times, Automotive News, Reuters, SAE, Autoblog, InsideEVs, Trucks.com, Car Talk, and other outlets. His first green-car media event was the launch of the Tesla Roadster, and since then he has been tracking the shift away from gasoline-powered vehicles and discovering the new technology's importance not just for the auto industry, but for the world as a whole. Throw in the recent shift to autonomous vehicles, and there are more interesting changes happening now than most people can wrap their heads around. You can find him on Twitter or, on good days, behind the wheel of a new EV.