"We're helping healthcare firms boost patient engagement with GenAI" – Oracle India MD Shailender Kumar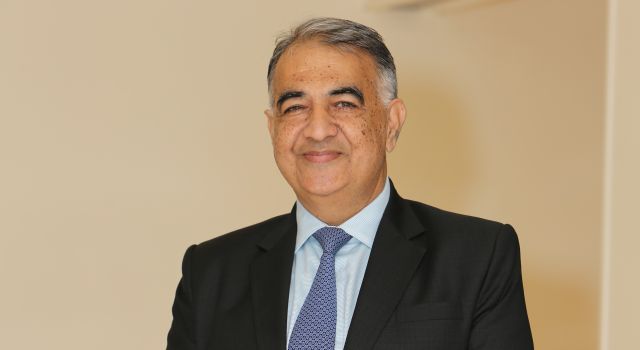 American technology major, Oracle, has integrated artificial intelligence (AI) and machine learning into its entire product portfolio. The company is developing a slew of generative AI services that span from infrastructure to applications. These services aim to help organizations automate end-to-end business processes, improve decision-making, and enhance customer experiences. In an interview with TechCircle, Shailender Kumar, senior vice-president and regional managing director of Oracle India, discusses the company's AI growth outlook and its recent developments in gen AI with a focus on the healthcare sector. Edited excerpts. 
Do you see generative AI as a growth engine for organizations across sectors, such as business productivity, financial planning, and business automation? 
AI is fundamentally changing how we interact with the world, offering both opportunities and challenges. In the digital age, organizations are seeking to harness AI's potential. Generative AI has gained significance due to the demand for localized content and advancements in AI algorithms. Generative AI is a revolution. India is at the forefront of digital transformation, with companies adopting innovative ways to reduce manual workloads, develop customer-centric products, boost productivity, and enable AI-driven customer interactions. Our goal is to support our customers in leveraging AI to optimize costs, enhance performance, and reduce the need for human intervention. Approximately 66% of Indian company CEOs and 70% of CEOs of global firms are already considering generative AI as their top investment priority for their organizations. 

What are some of your recent developments in the gen AI space? 
At Oracle, we have always integrated AI and machine learning into our infrastructure and applications, making AI a core feature across all services. Our strategy revolves around enterprises working with AI in three ways: infrastructure, models, and services Through our partnership with Cohere, we are embedding large language models (LLMs) in our applications, enabling customers to quickly and securely deploy generative AI to solve their most pressing business challenges. Oracle's generative AI services are built on Oracle Cloud Infrastructure (OCI) and partnerships with companies like NVIDIA, are particularly beneficial for AI companies training LLMs. Many AI startups are leveraging OCI equipped with Nvidia GPUs to build their products. We have embedded traditional and gen AI capabilities into our Fusion, NetSuite, and vertical software-as-a-service (SaaS) portfolio, delivering comprehensive solutions that empower organizations with the latest AI capabilities. These services help organizations automate end-to-end business processes, improve decision-making, and enhance customer experiences.  
How has Oracle's acquisition of electronic healthcare records firm Cerner given the company an edge in the healthcare industry? 

Oracle already has a strong presence in healthcare, with approximately 11,000 healthcare customers worldwide. We have four primary focus areas in healthcare, including a life sciences business unit. We also provide Oracle Fusion Applications used by top pharma companies worldwide and a health insurance business unit focusing on policy administration and billing. With the acquisition of electronic healthcare records firm Cerner, we now have clinical applications as well. 
What are the key areas Oracle is looking to modernize in healthcare globally and in India? 
We offer a complete suite for hospital automation, patient engagement, and everything in between, from appointment scheduling to billing and claims processing. Our solutions help healthcare firms reduce costs, boost efficiency, and enhance patient care. Recently, we launched Oracle Clinical Digital Assistant for healthcare providers. All our Fusion Cloud services, including CX, Human Capital Management, Enterprise Resource Planning, and Supply Chain Management, have been updated to GenAI. This shift in our portfolio allows healthcare customers, including CIOs and IT decision-makers, to leverage the true power of generative AI services for faster outcomes. In India, prominent healthcare organizations, including Fortis Healthcare, Shri Gangaram Hospital, Aster DM Healthcare, Indira IVF, Marengo Asia Hospital, GSK Haleon, Omega Healthcare Management Systems, and Starhealth, have embraced Oracle Cloud solutions, contributing to their business growth and healthcare advancements. 

How are you helping CIOs/CTOs of healthcare organizations implement genAI? 
Generative AI is a versatile tool that can be applied to various industries. It has a significant impact on the healthcare sector, addressing some of the world's biggest concerns. We are working towards delivering better health insights and human-centric experiences for patients, providers, payers, and the public. Today's patients demand the freedom to get quick answers to clinical queries and schedule appointments through simple voice commands. All of this is achievable through the power of generative AI offerings, which are incredibly unique. For example, we have integrated the new Oracle Clinical Digital Assistant with our electronic health record (EHR) solutions to help providers leverage the power of generative AI together with voice commands to reduce manual work so they can focus more attention on patient care. As mentioned, one of our primary goals is to assist our customers in optimizing costs and performance while reducing the need for human intervention.
---