When Barry met Frankie (part one): 'In America, I spend most of my time pushing horses' – Frankie Dettori in conversation with Barry Irwin | Topics: Barry Irwin, Team Valor, Frankie Dettori | Thoroughbred Racing Commentary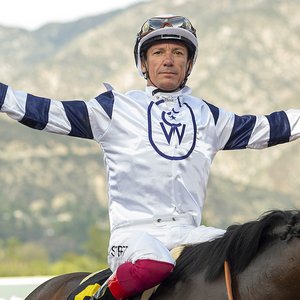 In part one of a revealing Q+A, Frankie Dettori tells Team Valor principal Barry Irwin about the differences in riding between the US and Europe – and explains how he came to be spending the last winter of his garlanded career in a highly successful stint at Santa Anita.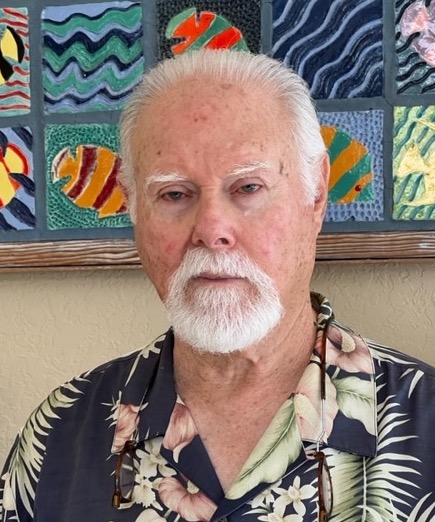 Team Valor principal Barry Irwin is a renowned racing internationalist with a background in racing journalism. With Frankie Dettori currently riding at Santa Anita at the start of his 'farewell tour' , Irwin wanted to interview the legendary jockey because he felt the 52-year-old could make some instructive points about the difference between riding in Europe vs the US, as he had decided to spend much of the winter Stateside for the first time in his illustrious career.
Irwin first met second-generation rider Dettori in the late 1980s, when aged 16 he was sent to apprentice himself to trainer Richard Cross, an Englishman who had learned his craft from dual Derby-winning trainer Luca Cumani, a close family friend of Frankie himself.
It was through Cumani that Irwin had acquired Lizzy Hare. Trained by Cross, the filly won the Grade 2 Del Mar Oaks in 1987.
Barry Irwin: What was your main motivation in deciding to ride in the US over the European winter break?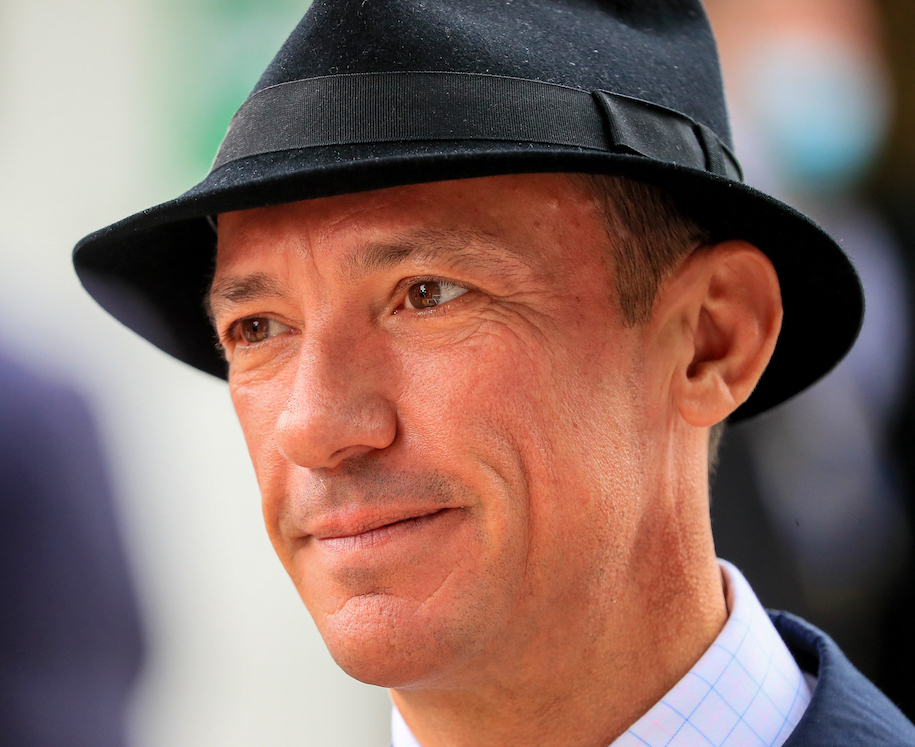 Frankie Dettori: Well, basically I spent my last five years going to Dubai for the winter. Obviously I was working for the Maktoum family for 18 years but the last few years I went as a freelance because I really didn't think I had any place else to go.
Hong Kong racing never really appealed to me and I never even thought of coming to America because it's a hard place to break in with so many good jockeys. So it never really entered my mind. So I kept on going back to Dubai, but I was not as successful recently because mostly I didn't ride for the Arabs.
I rode less, but Dubai suited me because I know the place very well and I've got a lot of friends – and, apart from being very expensive, it's a nice place to spend the winter.
Then I was approached by the Stronach Group. I met with them, the people planted a CD in my hands to see if I was interested. Before I know it, I was looking to be represented by Ron Anderson and he said, 'yes, if you go I will take you on.'
So suddenly it makes a lot of sense. Let's go for it. Let's roll the dice. There was no long-term plan, it just happened. Everything just fell into place. I thought it was a good opportunity. I can feed off Johnny Velazquez, he's out there living the good life, and I can join the group. All the good guys and got Ron backing me up. You know, it's my last season after I began 35 years ago.
Before you began riding in the US, you spent a few winters here as a young man. What benefits did you derive from these experiences that helped you as a jockey?
Oh everything, basically. I left Italy at 14 because it could be done in those days. I went to work for Luca Cumani in England as an apprentice. I started riding at 16. I think I rode five winners in 10 races as a young kid. Cumani and my father tried to protect my bug because in England the more races you win, the less weight you get from senior riders. The reason to come to California was to expand my knowledge and safeguard my claim to the weight allowance for the year after as a bug rider. I actually jumped into probably the most prestigious jockey colony ever assembled in one place.
Bill Shoemaker was still riding, Laffit Pincay, Eddie Delahoussaye, Chris McCarron, Gary Stevens. It was unbelievable. When you are a 16-year-old boy determined to learn and do good, that was the best place to be and I was trying to watch and copy d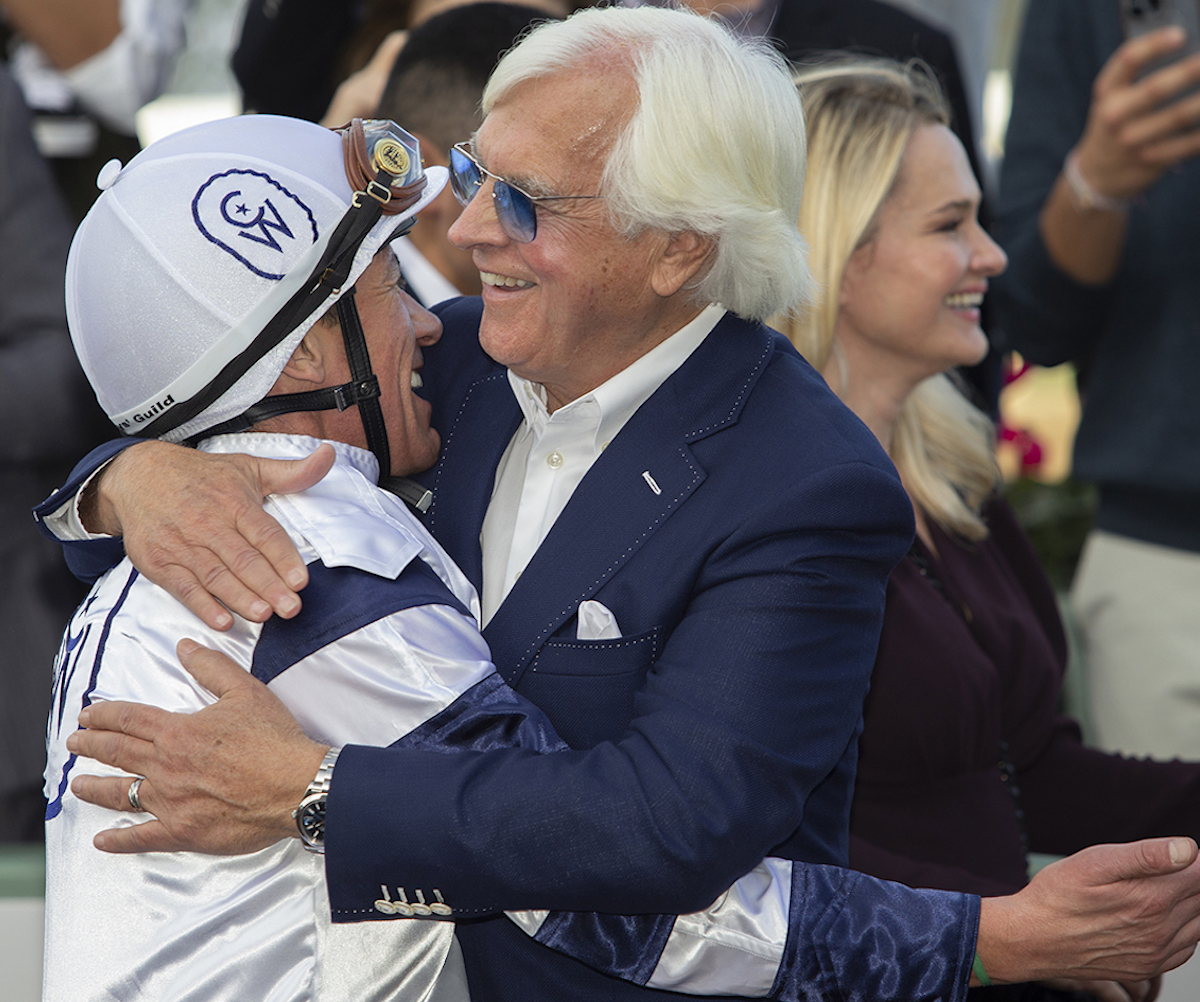 ifferent things from different riders, finding out what worked for me or didn't work for me. I spent most of the mornings galloping horses. And most of the afternoons at Santa Anita watching those jockeys ride. As you know, when you're younger, you're like a sponge, you pick up things more easily.
US tracks are ovals with short stretches. Lead changes are very important in the US. When riding on a straightaway in Europe, do you focus on lead changes? And is it different in a sprint vs a race going a mile or even longer at Newmarket?
No, in Europe it's quite different to American racing. Lead changes are not as important because a lot of European tracks are undulated – they've got ridges, they've got bumps. Horses have to figure it out for themselves; you can't force them to do something as it's unnatural. They have to adjust going downhill and uphill. Changing legs there is not as important as in America.
Here you have your foot on the gas from the beginning to the end and when you get to the latter part of the race, your horses tire. You try like hell to get your horse to switch to the right leg to find a little bit of freshness. In Europe we never even think about it. It sounds completely crazy to you guys, but it's because of the conformation of the tracks and the way the races are run.
I notice when I am lost in thought while exercise-walking in the morning that my mind makes the necessary adjustments to keep my steps moving in the best direction. It's probably the same thing with horses in Europe.
Yeah, it's like when you go rock climbing. The horses are able to figure it out. You cannot lead by forcing them to do something, as it can make things worse. Some horses are better at it than others.
That's why Epsom is the ultimate test. They have to learn to run up the hill and going down on a right-to-left camber. So yeah, only the good ones can manage that course as we witness each year, while there are some others that just fall apart. That's why even if Epsom is not the greatest racecourse, it is absolutely the greatest test of a racehorse.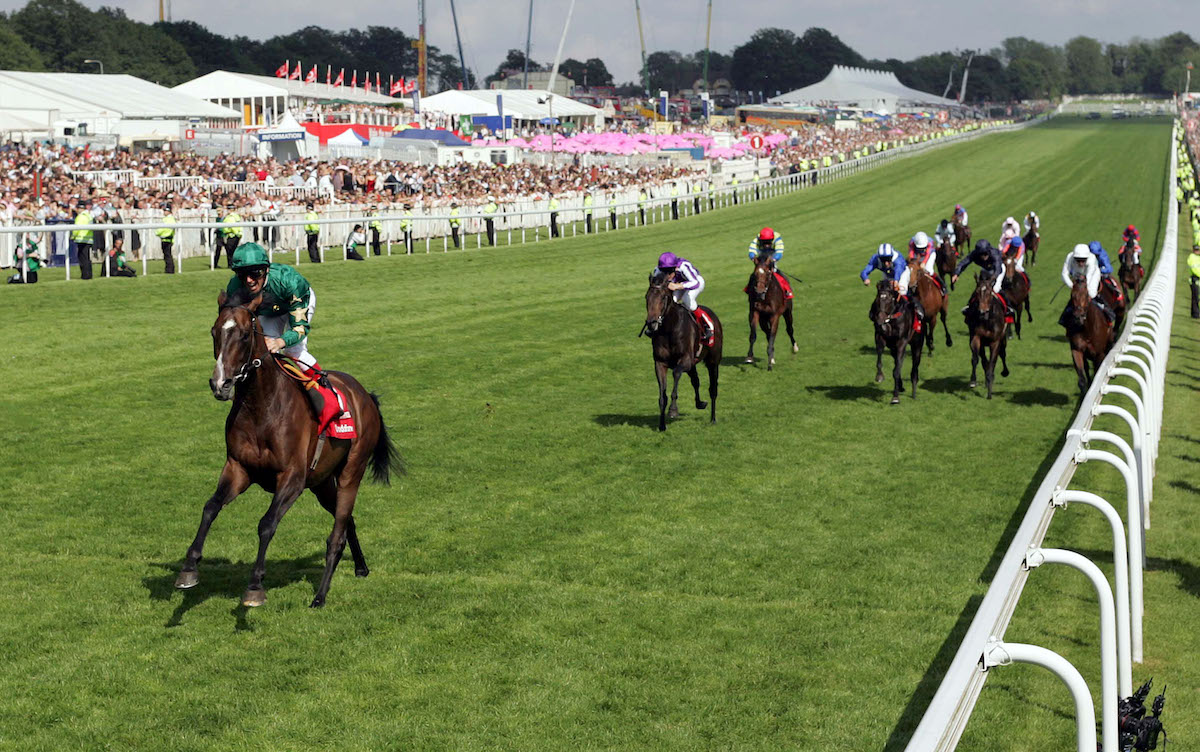 In the US we see horses winning on the front end on a regular basis, but not so much in Europe because US races generally are run at a faster earlier pace. Because most of the heavy work takes place in the last three or four furlongs in Europe, is it less tiring to ride a race abroad as opposed to the US?
Well, over here it took me a few days to get in top, top, top shape because, as you say, if you ride six races a day and you ride flat out from the gate to the end your lungs expand quite a bit. It's not a big deal but it is more tiring.
Everybody's asking me what is riding racing like in America. I say I spend most of the time pushing horses. You very rarely pull on one. In Europe you are always pulling and pulling horses, holding them in check. If you are riding one over a mile and a half you are pulling, restraining them for a mile.
It is the pulling on them that really gets you tired. Your biceps feel like they will jump out of your arms. There is more racing in America and you do have to be fit, no two ways about it.
Because jockeys are able to ride at a higher weight in Europe than the US, does this allow jockeys abroad to have a longer career than US jockeys?
There's two ways of looking at that: I ride five pounds lighter in America because the weights are lower, but the lifestyle is much better. In England, you can ride at your weight, but I would say you are straining your mind because of the amount of travel that you have to do every day. I'll be honest with you – at this stage of my career I enjoy the American lifestyle. I go to work in the morning, breeze a few horses on the track. I live a few minutes from the track. I arrive at 12.30 first post. The last one is at 4.30.
Everything's early. The races are every 25 minutes, which I enjoy. And then you have a life. You can go out for dinner at five or six. Be in bed early.
It's better, it's a very clean lifestyle. Frankie at 30 probably wanted to go out every night and he might not have been suited to this lifestyle. But Frankie Dettori at 52 is quite happy with this lifestyle.
Since racing is so competitive, both in landing riding assignments and winning races, do you find it difficult to have close friendships with other riders?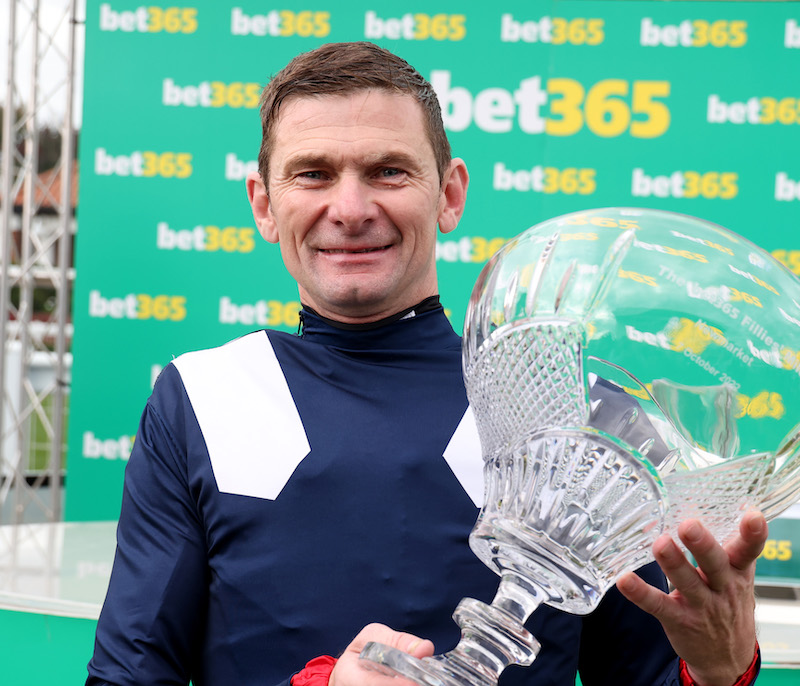 That's a good question. I'm friends with everyone, but my best friend, believe it or not, is a jockey. He is the number two jockey for John Gosden named Robert Havlin. We've been working together for 10 years.
You know, it's very hard to find your best friend working with you doing the same job but Robbie has never been a person that tries to shoot me in the foot. We get along well, we'll be honest with each other. We've always left plenty for him to keep competing to make a living so he can have a good career. We always got on well.
'Loyalty is important to me' – Robert Havlin, the backroom boy who claimed a starring role after 31 years
But the American jockey colony is very nice; in general, I'm finding American people are very nice. The stewards watch us like a hawk and they always try to help and try to keep us safe. So we try to conduct ourselves in a manner to try to keep one another safe.
That said, we are very competitive – but you do not to fall out with people when you ride correctly. Also I've been around the block, right? Over 30 years, so this is not my first rodeo.
I know most of the guys obviously, even if I don't know the young people coming through now. When I go to the room in Santa Anita I've got Kent (Desormeaux) – I've known him all my life. I see Joe Bravo – I've known him all my life. (Mike) Smith –I know him all my life. Johnny, Victor Espinoza, Valdivia – I know these guys over many years. They made me feel at home from the moment that I arrived.
But they are unbelievable riders and you have to be super sharp because they're not going to give you anything for free and they make me ride better because it is so competitive.
• Visit the Team Valor website
Chantal Sutherland: There has to be a cap on some of the bigger trainers to keep it a level playing field for everyone
Ron Anderson: I have a few nightmare stories – I turned down American Pharoah
One man and his horse: the lifelong obsession of Dr. Fager's biggest fan
Veteran jockey Gary Boulanger recalls how he lit up the board at Gulfstream Park – at 143-1
View the latest TRC Global Rankings for horses / jockeys / trainers / sires