White House backs bipartisan bill that could be used to ban TikTok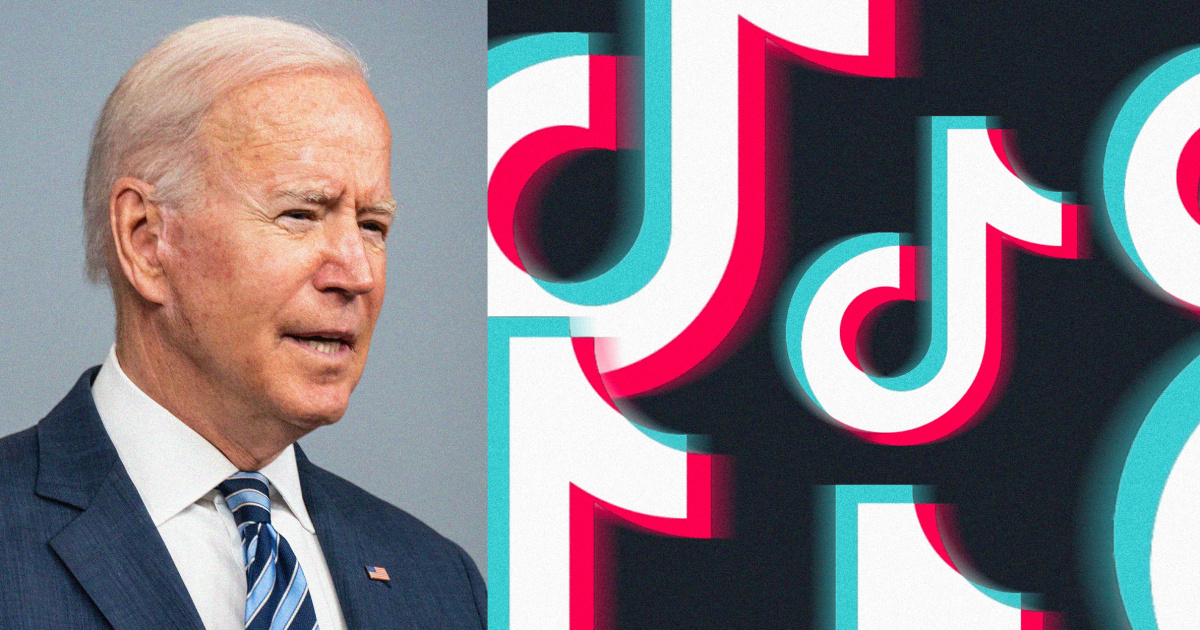 A bipartisan group of senators introduced a sweeping bill Tuesday that would allow the federal government to regulate and even ban foreign-produced technology, including TikTok.
The bill, the Restricting the Emergence of Security Threats that Risk Information and Communications Technology Act, or RESTRICT Act, would give the secretary of commerce broad power to regulate tech produced by six countries that have adversarial relationships with the U.S.: China, Cuba, Iran, North Korea, Russia and Venezuela.
The White House endorsed the RESTRICT Act on Tuesday, calling it "a systematic framework for addressing technology-based threats to the security and safety of Americans."
While the bill doesn't cite TikTok by name, the senators who introduced it repeatedly touched on fears that TikTok, a social video app owned by the Chinese company ByteDance that's wildly popular in the U.S. and around the world, gives Beijing a steady stream of information about its users.
"It is widely acknowledged that TikTok's a threat to our national security," Sen. John Thune, R-N.D., said at a news conference. Thune, a member of Republican leadership and a senior member of the Commerce Committee, is sponsoring the bill with Senate Intelligence Committee Chair Mark Warner, D-Va.; the legislation has 10 co-sponsors, five from each party.
"I'm particularly concerned about TikTok's connections to the Chinese Communist Party, which repeatedly, repeatedly spies on American citizens," Thune added.
Brooke Oberwetter, a spokesperson for TikTok, said in an email that the Biden administration already has the power to oversee the app through the Committee on Foreign Investment in the United States, known as CFIUS, and that a blanket ban would be counterproductive for U.S. interests.
"We appreciate that some members of Congress remain willing to explore options for addressing national security concerns that don't have the effect of censoring millions of Americans," Oberwetter said. "A U.S. ban on TikTok is a ban on the export of American culture and values to the billion-plus people who use our service worldwide."
Oberwetter noted that TikTok had negotiated a deal with CFIUS that the Biden administration has been reviewing for six months.
But the bill's implications go beyond TikTok. It's designed to let the federal government pre-empt situations in which technology produced in any of the six authoritarian countries named in the bill becomes popular in the U.S., as was the case with the Russian antivirus company Kaspersky, which is banned on federal computers, and the Chinese telecommunications equipment manufacturers Huawei and ZTE.
The bill doesn't explicitly say how a ban would take effect. Warner said at Tuesday's news conference that it "gives the secretary of commerce a series of tools to mitigate, divest, up to and including banning," technology that would harm the U.S.
The tools apply to technology that could be used to interfere in elections, that is designed with deceptive intent or that could otherwise present a national security risk, the bill says.
The legislation comes in a widespread U.S. crackdown on TikTok. The White House has instructed all federal employees to delete it from their work devices before the end of the month after Congress passed a ban on the app on government devices late last year. A number of state governments have already banned it on work devices, and some universities have blocked students from accessing the site on school Wi-Fi.
Like most phone apps, TikTok has access to and collects substantial user data, which the company says helps improve their experience. The company has had to acknowledge at least one episode in which access to that data was abused. It admitted in December that some employees had spied on journalists' location data in an attempt to identify which of its employees were speaking to the media.
Despite broad bipartisan support for some sort of crackdown on TikTok, some senators expressed reservations about a narrow approach that doesn't address data security in a comprehensive way, including regulating the data brokers operating in the U.S. that scrape Americans' data and sell it, including to foreign companies or entities.
"While it is sensible to restrict TikTok on government phones and government interests and the like, if that's all you do, the big winners are these sleazy private data brokers who will move right in and pick up all of that," Senate Finance Committee Chairman Ron Wyden, D-Ore., said in an interview Tuesday.
America needs a "comprehensive policy that starts closing the gaps," Wyden said.
Many privacy experts say that while TikTok is a threat to Americans' privacy, it's not unique in that regard. China's prolific cyberspies routinely hack Americans' data. The U.S. has no major data privacy law, and an entire industry of data brokers buys, sells and trades Americans' private information.
Caitriona Fitzgerald, the deputy director of the Electronic Privacy Information Center, a think tank, said TikTok represents "maybe 2% of the problem" when it comes to Americans' privacy.
"Without the coverings of privacy law in the U.S., there are millions of apps that are collecting and abusing Americans' data," she said.