Your Virgo Monthly Horoscope for March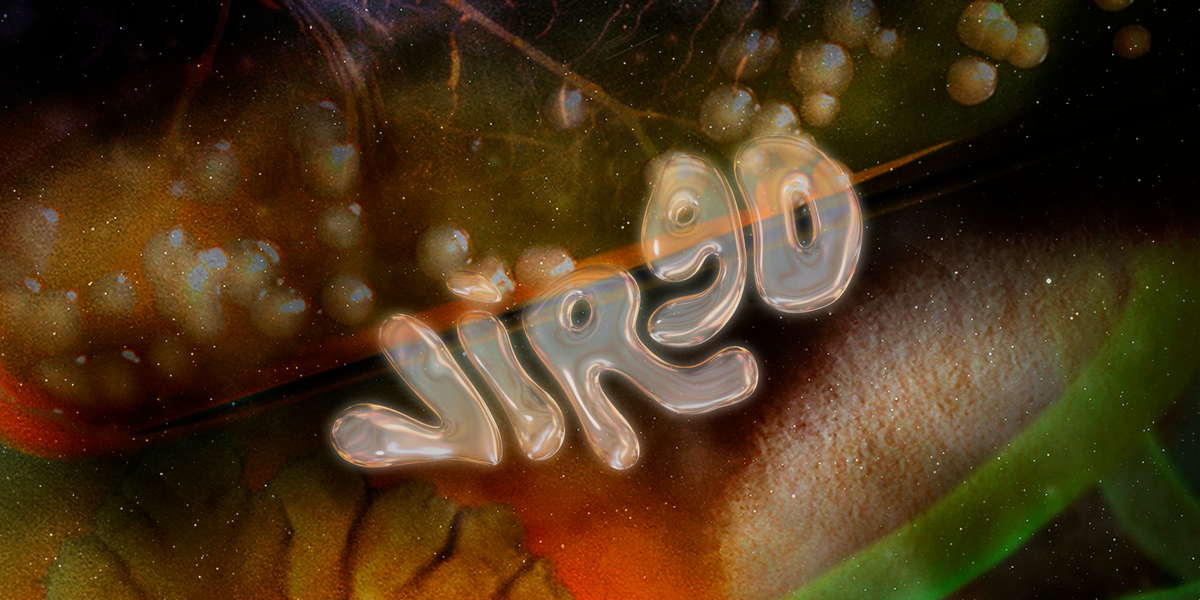 Add These Dates to Your G-Cal
March 7: Full Moon in Virgo and Saturn enters Pisces
March 16: Venus enters Taurus
March 20: Aries season begins
March 21: New Moon in Aries
March 23: Pluto enters Aquarius
March 25: Mars enters Cancer
---
Connecting with others is your top priority during Pisces season, Virgo, whether in your love life, friendships, or even workplace. Whoever they are, you're enjoying spending time with people who hold a special place in your heart! The month starts off with a major money moment on March 1 when Venus and Jupiter meet in Aries. Did your tax return or a bonus check arrive? Financial blessings could arrive, or you may experience a vulnerable yet powerful moment with a loved one. Don't be afraid to ask for help today; others are eager to support you. The next day, Mercury enters Pisces, bringing news or contracts your way. Dialogue kicks up in committed partnerships, too.
The Full Moon in Virgo on March 7 is your yearly cosmic shedding. It's time to remember that no one can define you, but you. Which old versions of yourself or stories from your past are you ready to let go of? Step into a more authentic version of who you know you are at your core. If drama has been unfolding in your relationships, it may also reach a climax around this time, too. Addressing the tension will bring relief…eventually. On the same day, Saturn enters Pisces for the first time since 1996, and your relationships are about to get more serious. For singles or couples who are interested in taking the next step in romance, this transit often coincides with engagements, living together, or marriage. For relationships that feel like they're on the rocks, this energy can lead to a breakup. Overall, you're more aware of how precious your time is and who you choose to spend it with.
Inspiring news is headed your way on March 16 when Venus enters Taurus. You're feeling ready to take risks or set sail on a new adventure. It's the perfect time to travel, study, or do anything else that can lead to a perspective shift. Mercury enters Aries on March 18 and your attention shifts to your joint finances and resources. If you haven't finished your taxes, you may be sorting through them around this time. Conversations with partners about resources may also come up, and it's okay to ask for some support if you need it. Reflection can be healing and prep you for releasing what no longer serves you.
The Sun enters Aries and the Spring Equinox takes place on March 20. Aries season is finally here! Now, you're even more aware of what's been lurking in the shadows. Confronting feelings of guilt and shame can pave the way for transformation and empowerment. You're also more keenly aware of the give and take in relationships and the expectations others have of you. The New Moon in Aries on March 21 begins a new cycle with your investments and intimacy. You may be ready to forge deeper bonds with important people in your life or signing a contract. This is a great day to reconsider your financial investments and goals for the future.
Pluto enters Aquarius on March 23 for the first time in your lifetime! This transit will last 20 years and slowly transform your daily routine, health, work, and habits. Power struggles with co-workers can be revealed, as can ulterior motives. Your work-life balance may look vastly different by the end of this transit, too. The way you engage in self-care is also up for a serious overhaul. 'Tis the season to kick bad habits–this purging will feel positive by the time Pluto finishes its tour through Aquarius. Mars enters Cancer on March 25, and some tension may pop up in your friend group or communities. It could be time to cut ties with people who ultimately don't feel like real friends anymore. On the plus side, you may be investing more of your time and energy toward a dream for your future!
Stephanie N. Campos (she/her/hers) is an astrologer, witch, and healer. She's studied the mystical arts for over a decade from studying the stars, palm reading, tarot, mediumship, energy work, curanderismo, EFT tapping, and more. She's passionate about being of service and helping others heal. She blends astrology with other healing modalities as a tool for transformation. Follow her on Instagram and TikTok.